In part 1 of our holiday insurance guide we talked you through checking your insurance, things to watch for and how much you could potentially need should anything go wrong.
But even though you've shopped around, checked the length of insurance, ensured medical bills are covered and you're satisfied that it's the right insurance deal for you; there are still things to look out for.
Here in part 2 we're taking you through a few surprises that could catch you out. But don't worry they're not all nasty surprises; some may give you a pleasant surprise.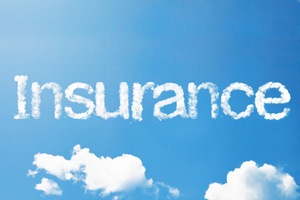 Excluded destinations
Because all policies are different, some companies may not cover your destination. For example Turkey and Egypt will come under European cover on some policies, but at other companies they won't. The same applies for worldwide cover, which doesn't always include Canada, the USA and the Caribbean; so make sure that you check.
Hazardous holidays
If you're going on a skiing holiday or you intend on taking part in activities like scuba diving, bungee jumping or even horse riding; make sure that your policy will cover you if an injury occurs. Some may have accidents such as this covered; however other policies do require you to pay a little extra.
'Unattended' items
When you pack away your valuables and they're placed in the hold, you assume that they're safe. However valuables have been stolen from cases in the past, that aren't always covered. Some individuals have been caught out by this as their valuables were left 'unattended'; so be aware of this when taking out travel insurance.
Children
This may sound a little ridiculous, but when you take out a family insurance policy, make sure that your children are named. It might sound like we're stating the obvious, but many policies with banks or ones that state 'kids go free' may not have the children named. If this is the case, they won't be covered.
Driving
Planning on hiring a car whilst on holiday? Make sure that you're insured. You may be covered on your car insurance; however some car insurance policies require you to add this as an extra, so check before you leave. Also, taking out the cover on your own car insurance will work out cheaper than opting for a policy from a hire company abroad.
UK cover
So you've decided to stay in the UK; but do you still need travel insurance? Well the answer to this is yes, as you could still become the victim of theft or an accident that requires you to make a claim.
Surprises
As we all know, holiday insurance can be problematic, and certain clauses may hinder us from time to time; but occasionally it does surprise us. It's always worth checking your insurance policy thoroughly, just to see if there's something included that may not have been mentioned. For example some insurance policies include pet care cover, which you might not have considered before. It's worth double checking.
Final thought
Finally the most important thing you should do with any policy, including your holiday insurance, is to check the small print. This little section always catches people out, so it's worth taking that extra five minutes to flick through and ensure that everything is in working order.
There you have it; all the hidden holiday insurance surprises you could possibly come across. So when you do take out insurance for your next holiday, you know exactly what to look for on all fronts.