When we travel we expect to discover new places, new cultures and in essence broaden our horizons and expand our minds. This can be done by immersing ourselves within the culture of the areas we visit; by dressing similarly and sampling the local food and drink. One thing we don't expect to see however, are the giant glowing logos of major corporations we see on every corner back home.
China is one country that many have, or would like, to travel around. Famed for historic landmarks like The Great Wall of China, this is a place swarming with a distinct and vibrant ethos. With cheap flights to Hong Kong, situated on the Chinese South Coast, it couldn't be easier to visit one of the most vibrant and exhilarating parts of the world.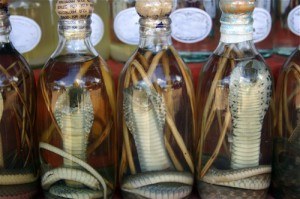 Big brand takeover
However even China has fallen victim to the onslaught of multinational corporations, with recent research finding KFC is the biggest international brand in the country. With more than 4,000 outlets, which they hope to turn into more than 5,000 within the next year, it seems the whole world is going fried chicken crazy.
This is nothing new in terms of global fast food chains; where would we be without the golden McDonald's arches offering us fast food wherever we were?
The answer is probably: we'd be more experimental.
More diversity
Let's face it, when we venture to these pastures new we should immerse ourselves in our surroundings; you may not come here or get these opportunities again, so trying something new is an experience, otherwise what's the point in going?
Sometimes the food in other countries may seem a little scary, and a Big Mac or cheeseburger may seem like the safe option. But if you're visiting somewhere like china why not try some more localised food like birds nest soup? Often thought of as the 'Caviar of the East' it may give off images of twigs and leaves, but it is in fact quite the rare delicacy.
The country also offers scorpions, which are often eaten fried, in soup or coated in chocolate, and is a very popular appetiser amongst locals and tourists; so give them a try.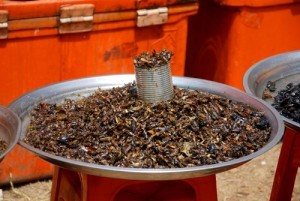 Other foods
Obviously China isn't the only country that offers weird and wonderful food for you to sample; the world is filled with wondrous little delicacies that you'd otherwise never hear of. In Cambodia they eat fried tarantulas and Eskimos have their own ice cream, which is made with reindeer fat.
Or you could sample the snake wine of Vietnam or the seagull wine of the Arctic Circle; either way you'll realise that there's much more variety out there, rather than sticking with the faithful McDonalds quarter pounder meal deal.