Tourism is worth upwards of $26 billion a year to Australia's economy and the country continues to attract millions of visitors from all round the globe. However, the last decade has been a rocky one for the country's tourism industry.
Between 2007 and the end of 2011, there was a significant drop in domestic tourism, which accounts for almost three-quarters of the tourism industry's revenue. During this period, there was also only slow growth in numbers of international visitors.
Among the factors that put pressure on Australia's tourism industry are:
Economic changes, including the effects of the global financial crisis in 2007/8 and strengthening of the Australian dollar (which makes overseas holiday packages cheaper for Australians, as well as potentially discouraging international visitors, who'll get less "bang for their buck").
The rising cost of long-haul flights, along with public concern about the environmental pollution caused by these flights.
Climate change – along with the whole of the Asian Pacific region, Australia is experiencing more frequent and more severe storms. In 2011, for example, three-quarters of the state of Queensland was declared a disaster zone due to flooding, and flights to the region were cancelled.
In the same year as the Queensland floods, clouds of volcanic ash from an erupting Chilean volcano resulted in the grounding of hundreds of flights across Tasmania and Adelaide.
The good news
Since 2012, Australia's tourism industry has been recovering steadily. In 2012, the land down under welcomed 6,145,500 visitors – up by 4.6% on 2011. The trend continued in 2013, which saw a total of 6.5 million visitors to Australia.
For travellers, the challenges of recent years have had one positive result – increased pressure on the tourism industry has led to greater competition. This translates into lower costs for tours, accommodation and other travel-related services.
Why visit Australia?
Australia is incredibly rich in natural attractions – from the Great Barrier Reef and some of the world's most beautiful beaches, to the vast expanse of the outback, with its dramatic landscapes and unique plants and animals. Here we consider some of the most popular destinations in Australia.
The Great Barrier Reef
Australia's Great Barrier Reef stretches for an amazing 2,300 kilometres. Its coral gardens and abundant, colourful sea life attract about two million visitors per year, and for good reason. Whitsunday Island, with its incomparable Whitehaven Beach, is one of the most magnificent places to visit on a tour of the region.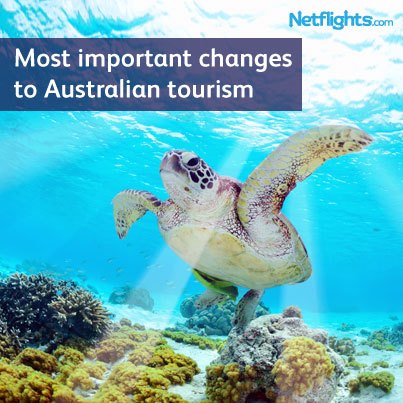 Kakadu National Park
Kakadu National Park spans almost 20,000 square kilometres of Australia's Northern Territories. It includes thousands of Aboriginal rock painting sites, as well as dramatic landscapes and many plants and animals you're unlikely to encounter anywhere else.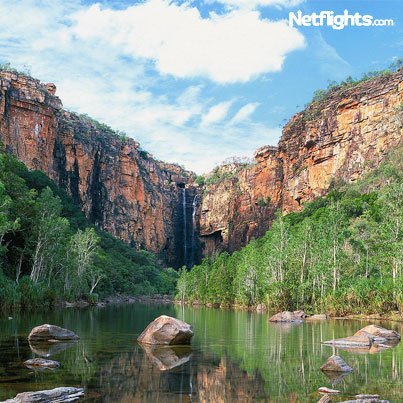 Uluru
Uluru, or Ayers Rock, which is sacred to the Aboriginal people of the area, is famous throughout the world. Journeying to this will take you through some of Australia's Northern Territory, with its parched red earth, wide open sky and interesting fauna and flora.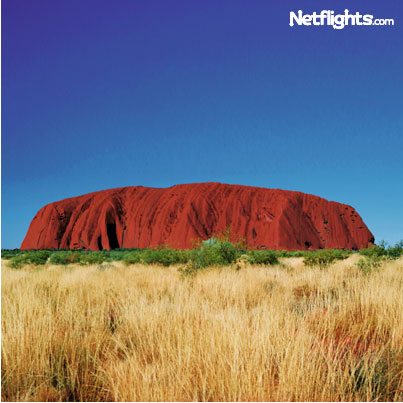 Fraser Island in Queensland
Fraser Island, off the southern coast of Queensland, is the world's largest sand island, meaning that it's made up completely of sand. This bit of paradise includes magnificent beaches, sand dunes, rainforest, mangrove forests and inland lakes.
Sydney
Beautiful Sydney Harbour and its iconic Opera House, which is a UNESCO World Heritage site, are high on most visitors' agendas.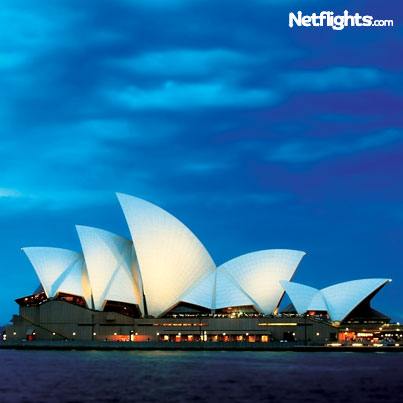 The Great Ocean Road
Sydney also boasts the 243-kilometre Great Ocean Road; one of the world's most scenic, coastal drives. It runs along Australia's south-eastern coast, between the towns of Torquay and Allansford.