Bored of beaches and sick of cities? If you want to go somewhere different on holiday, try these on for size. We've rounded up some of the most unusual places in the world, ranging from fairytale train tracks to strange mountains. So if you'd like to get away from the norm, these eight spots are certainly worth a look.
Silfra Fissure, Iceland
Iceland is famous for its weird and wonderful landscape, with everything from explosive geysers to the Northern Lights. But the Silfra Fissure takes the biscuit. This underwater ravine slices between the North American and Eurasian tectonic plates. It's a popular diving site, boasting 100-metre visibility – some of the clearest water on the planet.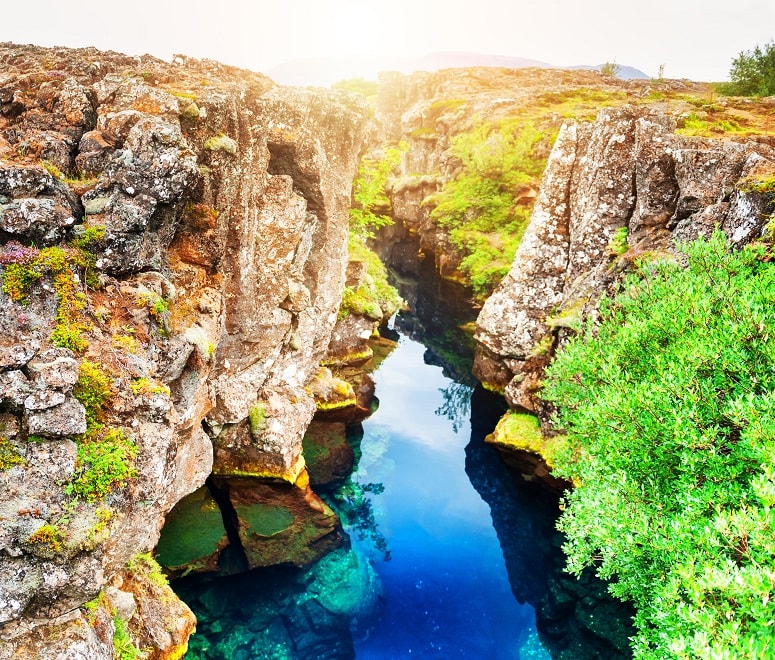 Sea of Stars, the Maldives
If the Maldives' white sands and turquoise waters weren't magical enough for you, check out the Sea of Stars. You'll find it on Vaadhoo Island, one of the islets in the Raa Atoll. This sparkly stretch of water may look like something out of a sci-fi film, but the natural phenomenon is actually created by bioluminescent plankton, which appear to glow bright blue in the dark.
Pamukkale, Turkey
Meaning 'Cotton Castle' in Turkish, Pamukkale is definitely one of the most unusual places in the world – albeit a very photogenic one. The bright white tiers of rock, dotted with hot springs, have formed naturally over thousands of years, as the springs' mineral-filled waters have deposited limestone. The result? A frozen waterfall effect – and Turkey's most visited attraction.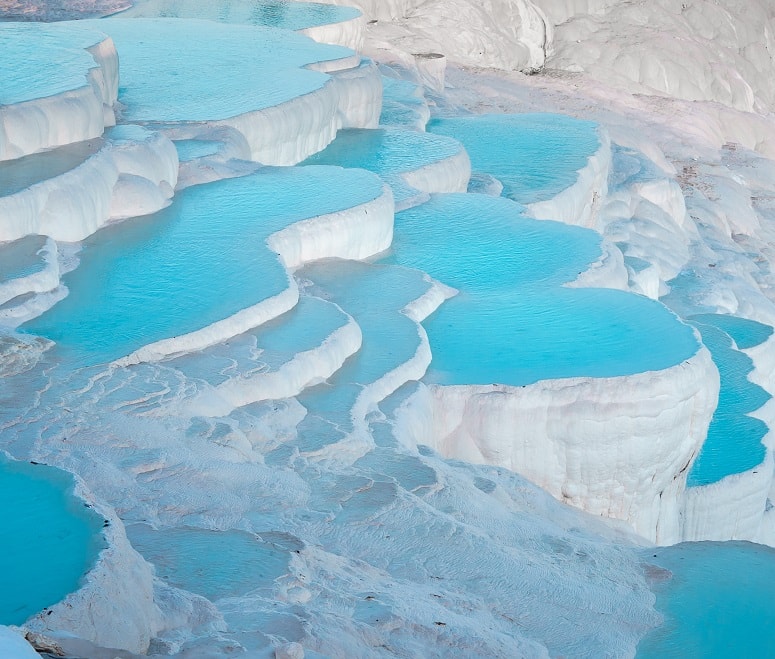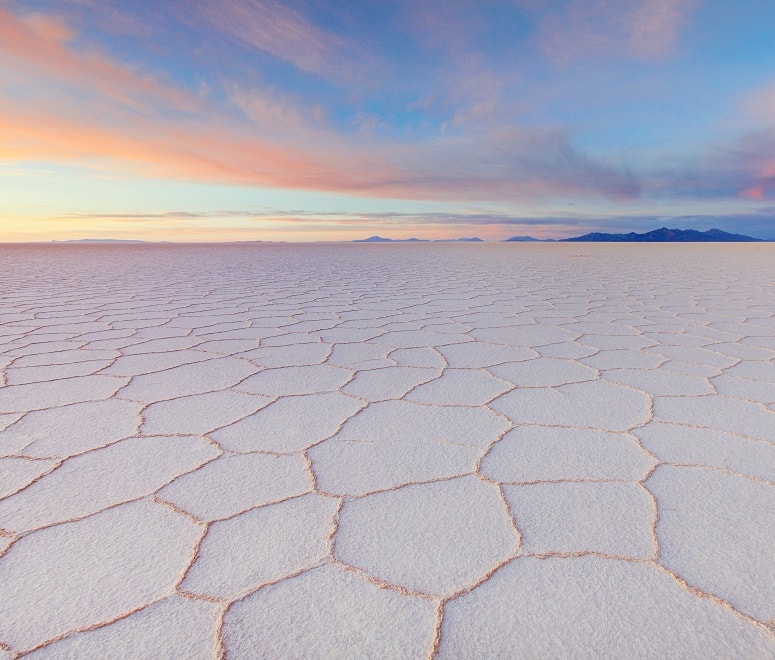 Salar de Uyuni, Bolivia
You may not have heard of Salar de Uyuni, but we guarantee you've seen it on Instagram. The largest salt flat in the world, this vast desert-like landscape seems to stretch to the horizon in every direction. The perfectly flat floor allows visitors to place with perspective – so you'll often see photos of people leaning against wine bottles, or running away from toy dinosaurs. But it's best to visit Salar de Uyuni between December and March, when Bolivia's rains turn it into a giant mirror.
Tunnel of Love, Ukraine
Just outside the Ukrainian city of Klevan, this two-mile stretch of private railway has gradually been taken over by greenery and turned into an enchanting tunnel – hence its nickname. A timber train runs along it three times a day but, apart from that, the tracks are empty, making it a popular spot for a romantic stroll.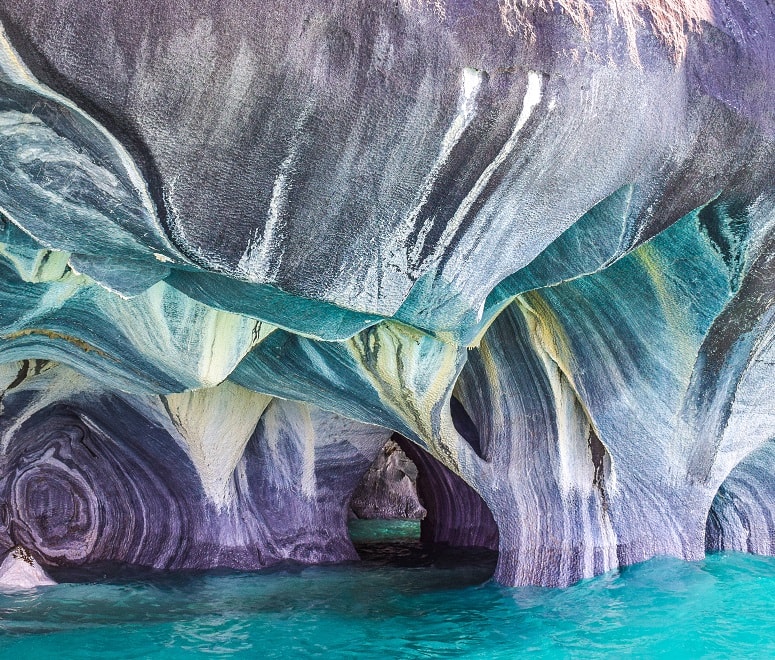 Marble Caves, Chile
Unlike a lot of South America's most unusual places, Chile's Marble Caves are relatively unspoilt – mainly because they're in a very remote spot. It may take you a while to get there, but the caves are more than worth the effort. Over 6,000 years old, these stunning caves have been gradually eroded by General Carrera Lake, revealing layers of blue, grey and yellow rock. On a sunny day, the caves reflect the lake's turquoise waters, giving a truly jaw-dropping effect.
Tianzi Mountains, China
The inspiration behind Pandora in Avatar, the Tianzi Mountains are certainly one of planet's most unusual places. The jagged peaks, which were once submerged under a lake, are estimated to be 400 million years old. As well as gigantic limestone towers, the mountains are also home to caves, lakes and rivers.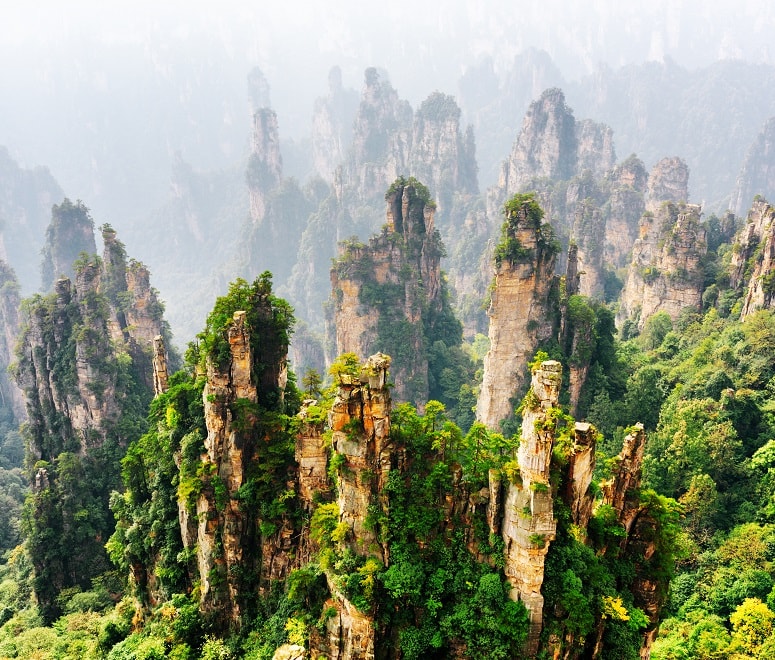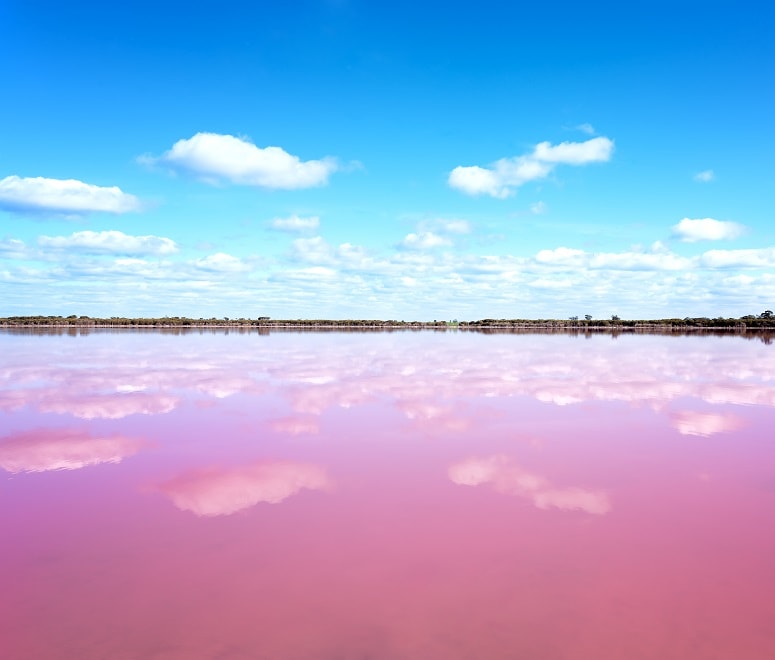 Lake Hillier, Australia
Australia's famous pink lake looks like it's been involved in a food dye accident – but the candyfloss waters actually owe their colour to micro-algae. You'll find this picture-perfect salt lake on the remote Middle Island, part of the Recherche Archipelago off the coast of Western Australia. If you want to see it, you'll need to book a helicopter flight or boat tour from the mainland town of Esperance.