Recently we've been running our 'Best Holiday Moment' competition, where we were giving one lucky individual the chance to win a £500 holiday Netflights.com holiday voucher by submitting a photograph that captured their best holiday moment.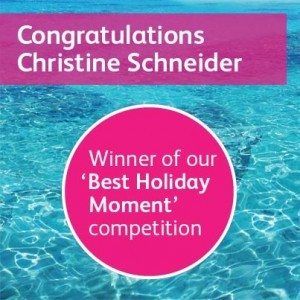 After two weeks of seeing a flurry of photos encapsulating people's favourite holiday moment, then our expert panel of judges, comprising of five of the world's top travel bloggers, each selected their top three photos, leaving us with a short-list of 15 entrants all vying for the prize. For the final stage entrants had to obtain as many  votes as possible on their favourite holiday moment!
We are delighted to announce that the winner of the 'Best Holiday Moment' is Christine Schneider with this stunning image:

We'd like to thank everyone who entered the competition; we had an excellent array of photo submissions that showcased a fascinating and diverse range of holiday moments. In fact it made us want to hop straight on to the first plane out of here to capture our own holiday moments!
The competition is now closed!