As we all begin to adapt to a new normal where face masks and social distancing are routine, it's becoming clear that coronavirus isn't going anywhere anytime soon. We all have to evolve – and the world of travel will have to evolve, too. As we've seen over the past few months, airports and airlines have introduced a number of temporary measures to keep travellers safe. But are there some bigger – and more permanent – changes that we'll start to see in the coming years? Here, we consider what both planes and airports could look like in a post-COVID world.
How could the design of planes change?
The experience of taking a flight has already changed dramatically. Everyone is required to wear a face mask onboard, and some airlines have been leaving the middle seat empty to allow for social distancing. But how could planes physically change, going forward?
Italian design firm Aviointeriors – which specialises in aircraft cabins – has come up with two new seat designs. Both options have been created to allow for social distancing, without reducing capacity onboard. In the first design, every seat is partially surrounded by a high, plastic screen, and the middle seat faces backwards. That way, every passenger is shielded from their surrounding passengers, including people walking down the aisle. And, if you're worried about flying backwards, don't be – there's actually evidence that facing backwards on a plane is safer.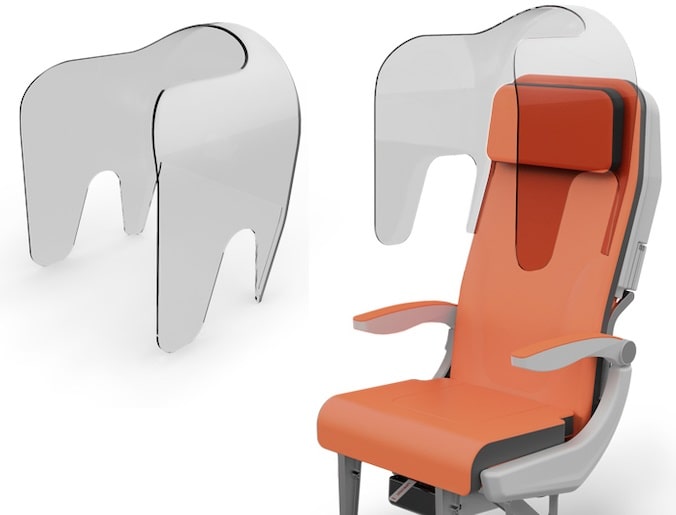 Aviointeriors' second idea is a 'Glassafe'. This solid shield would surround the top of each seat, creating a barrier between passengers. And – crucially – the aircraft seat configuration wouldn't need to change, as the shields could simply be installed on the existing seats. So this is potentially a relatively quick and easy solution for airlines.
Another option is Interspace Lite. Created by manufacturer Safran and transportation tech company Universal Movement, this design sees a curved barrier placed on to the middle seat. It would certainly help passengers safely keep their distance, but there are two problems. The first is that the barrier renders the middle seat unusable – which, from the airline's point of view, is bad for business – and secondly, it's not transparent. While this might not be an issue if your fellow passenger is a stranger, it's not ideal if you're travelling together.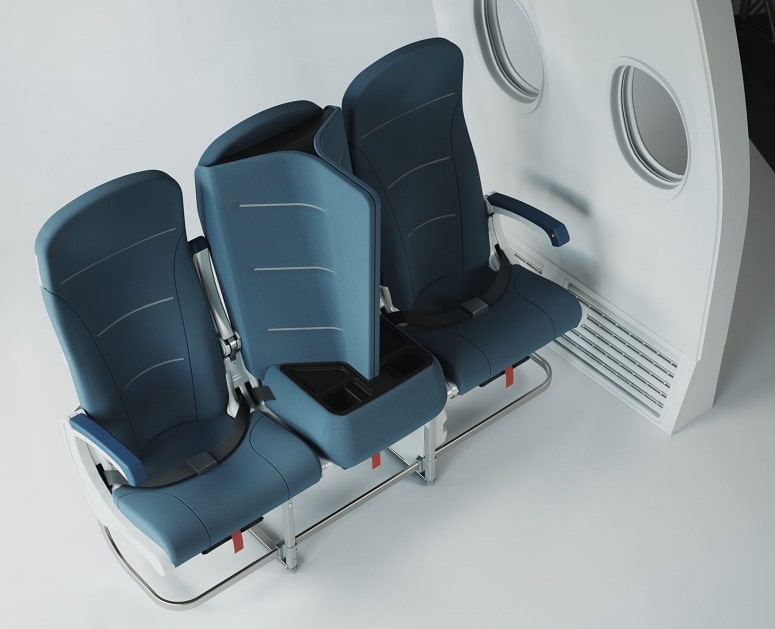 How could the design of airports change?
Airports have already introduced significant changes during the pandemic, with new measures ranging from contact-free check-in to increased cleaning to bacteria-killing robots at Heathrow. But the long-term impact of coronavirus on airport design is yet to be seen. Airports are, by nature, very busy places – so how will they need to adapt to be safe in the 'new normal' world?
One of the world's leading figures in airport design, Pat Askew, has worked on projects like Heathrow's Terminal 5 and Doha's Hamad International Airport. He believes that airports will have to become smarter, rather than larger, with more focus on technology and sanitisation. He says, "Airports will use technologies like Artificial Intelligence (AI) and biometrics to monitor air quality, the cleanliness of airport areas and crowd management, among other things." He also predicts that touch-less travel will become even more of a trend, as airports begin to introduce apps for things like parking, bag drop and temperature checks.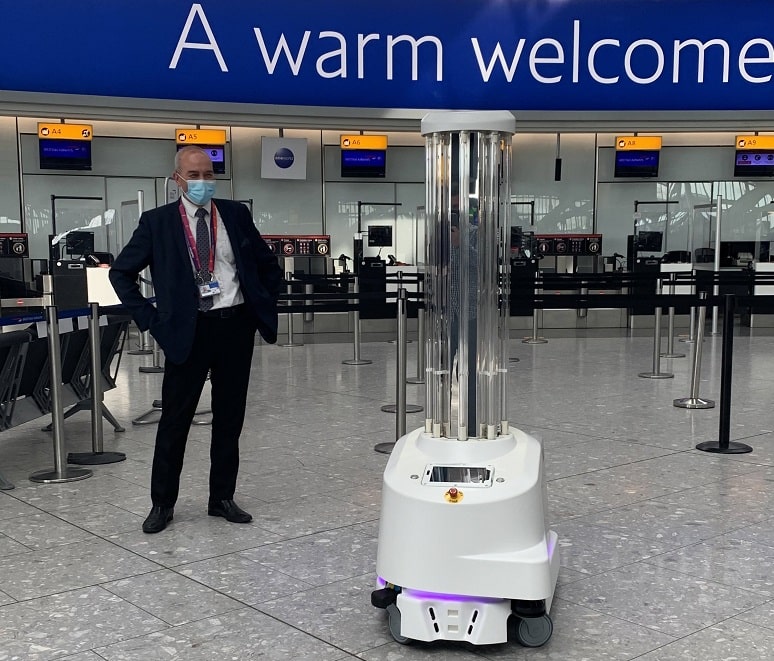 Meanwhile, leading architect Ty Osbaugh believes outdoor space will play more of an important role in airport design. Airports are traditionally indoor spaces but, as terminals are redesigned, this will free up some areas to be used in alternative ways. He says, "As part of the rebalancing of terminals, unused spaces can become outdoor gardens as moments of respite."
Some airports are ahead of the curve in this area. Last year, we ranked the best international airports for wellness, by considering a variety of factors, one of which was outdoor space. Close to home, Frankfurt Airport – which came first over all – and Amsterdam's Schiphol Airport both have a large outdoor terrace. And, further afield, Dubai Airport has its own Zen Garden, while Singapore's impressive Changi Airport has no fewer than four tropical gardens. So it's certainly possible that shops and restaurants will become less of a priority in airport designs, in favour of green spaces and outdoor areas.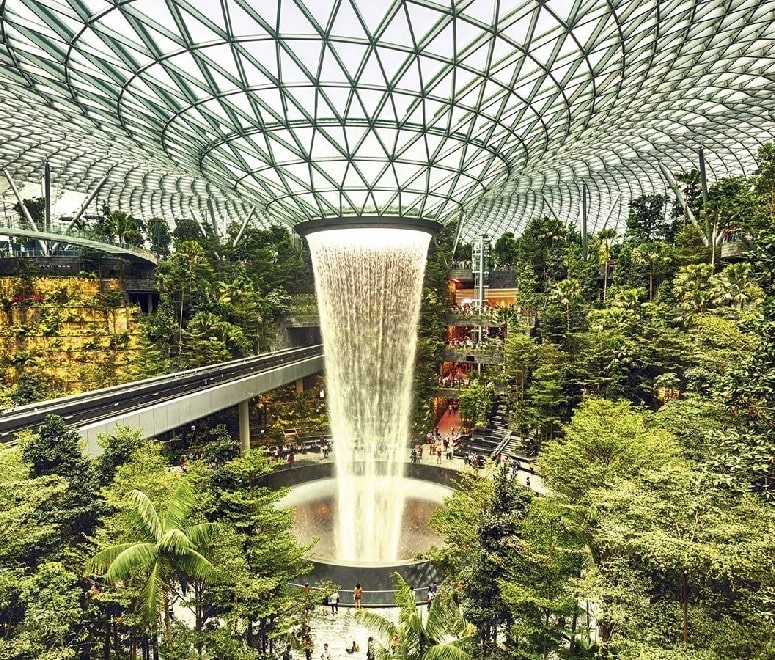 There are a number of theories as to how aviation could adapt to the new normal. As architecture, design and technology continue to throw up a variety of possible solutions, airlines will be considering how these options could benefit their customers and, crucially, impact their business. It'll certainly be interesting to see what happens in the coming months – and years – as the demand for travel returns, alongside an urgent need to keep passengers safe and healthy.