We all love a little trivia…the whole country is behind TEAM GB and with this in mind we have put together this Olympics FUN FACTS infographic.  It may help impress your friends or colleagues or come handy at your next pub quiz (almost guaranteed to be Olympic themed)!
If you enjoy, please post, share, tweet 🙂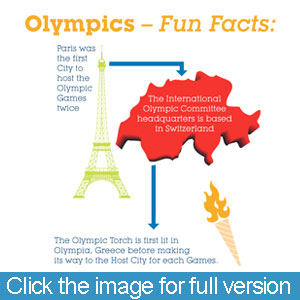 If you would like to see some of our fabulous 'Everyone's a Winner' Olympic offers click here.