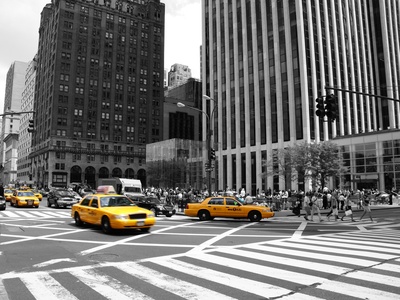 If you're going to be in New York City over a long weekend, why not add pampering to your list of things to do?
So whether you're going to New York City for business or for pleasure, being catered for in luxuriousness will make your stay that much more enjoyable. Here are just some of the best spas in the city that will have you relaxed, rejuvenated, and ready for anything.
Silk Day Spa
The Silk Day Spa offers many packages for your budget and your needs. Are you wound up like a clock? Would you like to get rid of those kinks in your body that make it difficult to get around some days? Get a deep tissue massage and feel the tension leave your body and a sense of calmness set in. Get a massage combined with aromatherapy or a Swedish massage along with a thirty-minute soaking in a hydrotherapy tub. Or you can try a hot stone massage if you like a little heat to relax you. Silk Day Spa offers several massage techniques amid beautiful surroundings of earth tones and low-light illumination that will have you relaxed before you even get started. Need a wax? They've got that too.
Phyto Universe

Phyto Universe is the culmination of a dream by Patrick Ales, creator of the hair care brands, Phyto and PhytoSpecific. You'll be surrounded in botanical luxury by a 3,000 square foot vertical garden with more than 9,000 tropical plants. This alone will instantly draw you into a world of serenity. What makes this spa special? You can get a complimentary hair analysis with a scope which magnifies the hair and scalp 200 times to identify your specific follicle needs. Indulge yourself in a relaxing scalp massage and treatment with Phyto shampoos and conditioners. Now that you'll be in relaxation heaven, you might as well go all the way with facial and body treatments. If you need a wax treatment, you might as well throw that in for the full spa experience.
Great Jones Spa
For a sub-tropical experience, you'll enjoy the subterranean water lounge decorated with palm trees and the feel of the tropics with a warm, dry heat. At your disposal are a plunge pool, thermal hot tub, river-rock sauna, and chakra-light steam room. Try each one to maximize circulation and to detoxify your body. If you're looking to detoxify inside and out, get that colonic irrigation treatment you've been putting off. Get the Red Flower Sento treatment and you'll be purged of toxins by the time you're all done. You'll be ready for anything that comes your way after the most comprehensive spa treatment you'll ever find.
www.gjspa.com
Townhouse Spa
This spa takes the stuffy, uppity feeling of most spas out of the equation where the men and the women are separated and can move freely without worrying about how they look. Like a true townhouse, the men are upstairs and the women use the basement. Men and women co-mingle in the restaurant and nail salon on the street level where they can enjoy a nice meal and get a manicure or pedicure treatment. There's also the V.I.P. Phoenix Suite for those couples who want to get pampered together. Enjoy a sauna and many other services that make a spa the place to go to escape the chaos of the daily grind.
When you get a spa treatment in New York City from one of the best, you'll be hard-pressed to find anything that compares back home. So take advantage of the opportunity and pamper yourself beyond your wildest dreams.
For the latest deals on flights and holidays to New York use the links below.
New York Holidays
London Heathrow to New York
Manchester to New York
London Gatwick to New York
Newcastle to New York
Glasgow to New York