Pride is being marked around the world in June, and celebrations of Lesbian, Gay, Bisexual, and Transgender rights and the LGBT community as a whole will be enjoyed through parades, parties, festivals and other events. The significance of why we celebrate Pride in June is owed to the pivotal Stonewall Uprising of June 1969, which saw police in New York target a bar in Greenwich Village that was a popular safe harbour for the marginalised gay community of the time.
The raid at the Stonewall Inn lead to mass protests and is seen as the catalyst to the start of the gay rights movement that lead to changes to the then anti-gay US legal system and inspired others globally to do the same. Social and political activist groups emerged from the riots and brought together cohesion in the global LGBT community which unified a voice that today is heard louder than ever before.
This year marks the 50th anniversary of the Stonewall Uprising so, to remember and celebrate the event, World Pride will be held in New York throughout the month of June.
Brands across the entire spectrum of goods and services have become increasingly vocal in their support of Pride, both indicating their belief in equality and support for LGBT employees. The global aviation industry is no different. To commemorate the exact date of the historic raid, for example, Virgin Atlantic will be operating a special 'Pride Flight' on 28th June between London and New York that will honour the achievements of the LGBT community and will be crewed entirely by LGBT crew.
Virgin Atlantic flight VS69 is set to be an epic party in the sky and will be hosted by Broadway actor and Netflix star, Tituss Burgess, who features in the series Unbreakable Kimmy Schmidt.
The flight will feature live performances, an in-flight DJ, Judy Garland sing-a-longs, drag queen bingo and inter-seat speed dating. Mark Anderson, global LGBT lead for Virgin Group and executive vice-president of Virgin Atlantic said, "We take our commitments to diversity and inclusion seriously, but you can rest assured we have a lot of fun along the way."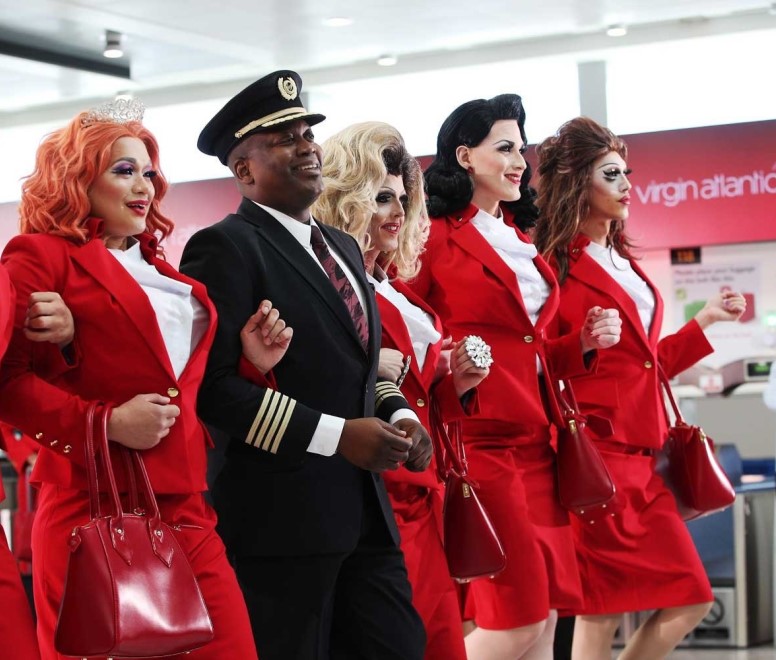 It's not just Virgin celebrating LGBT pride, though. American Airlines is showing their support with updated social media profiles that flying the Rainbow Flag alongside having launched special interest programming on their in-flight entertainment systems. Live concerts from Sam Smith and Kylie Minogue feature, alongside comedy from Rosie O'donnell and popular shows like Glee and Looking.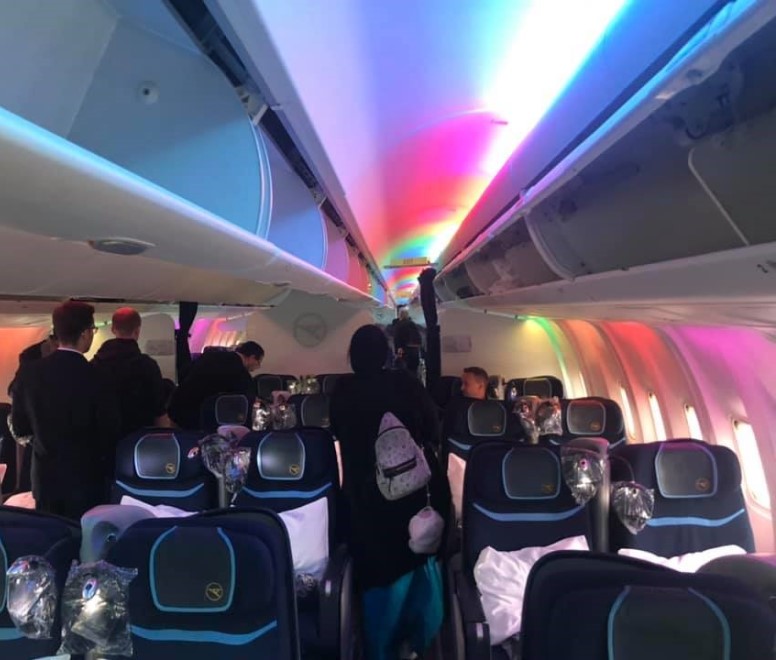 Meanwhile United Airlines recently became the first airline in the US to introduce non-binary gender options when booking flights. Customers now have the option to select between (U) undisclosed, (X) unspecified, (M) male and (F) female whilst also being able to choose the gender-neutral title of Mx, which sits alongside Mr and Mrs.
Delta Airlines also continue their long time advocacy of LGBT rights. This month, they're sponsoring seven separate Pride marches in North America, having previously sponsored global marches such as London Pride in 2017 and 2018.
Back in Europe, German airline Condor resumed their seasonal service between Frankfurt and New Orleans which they marked by operating as a special pride themed flight. Condor flight DE2066 on 6th June was crewed by an all LGBT crew, and celebrated inclusion and awareness with its own onboard Pride party atmosphere, featuring rainbow mood lighting and live entertainment.