One of the most important weeks of the year is just around the corner…British Sandwich Week, of course! Now, don't get us wrong, we love a good British butty as much as the next, er, mega flight comparison company that also does belting offers on hotels and car hire…but we thought we'd tear our eyes away from the bacon butties and chip butties and fish finger butties of Britain (is there anything we haven't put between two slices of bread at this point?!) and instead look to our international neighbours for a selections of sarnies from around the globe.
We can't claim all of these to be the best sandwiches from around the world, and some take fillings even further than us Brits (we're looking at you, Oz), but we can tell you that we're starvin' marvin' after compiling this list.
It's a hard job, but someone's gotta do it.
We've gotta start with a Philly Cheesesteak!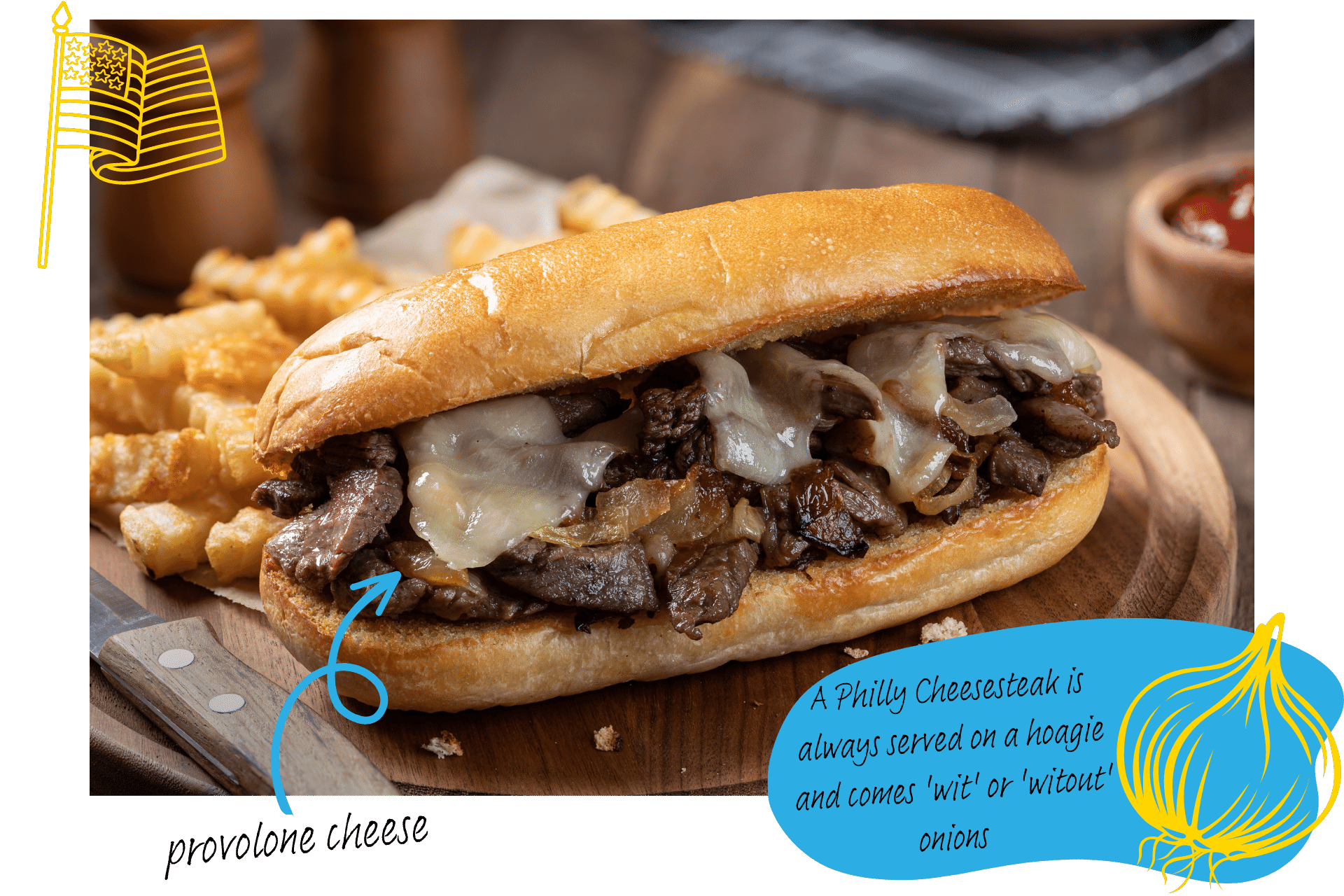 If we're talking about signature sandwiches from around the world, then we've gotta start with the best thing to come out of Philly…nope, not the Constitution, the American flag or even the steps from Rocky – it's the legendary Philly Cheesesteak, obvs!
This bad boy, believed to have been invented by Pat and Harry Olivieri back in the 20th century, who ran a hot dog stand near South Philadelphia's Italian Markets, consists pretty simply of thinly sliced cuts of steak with melted provolone cheese (or American cheese, or even Cheez Whizz) in a hoagie roll, and can be served either with or without onions. And that's it!
Then we're off to India with the Bombay Sandwich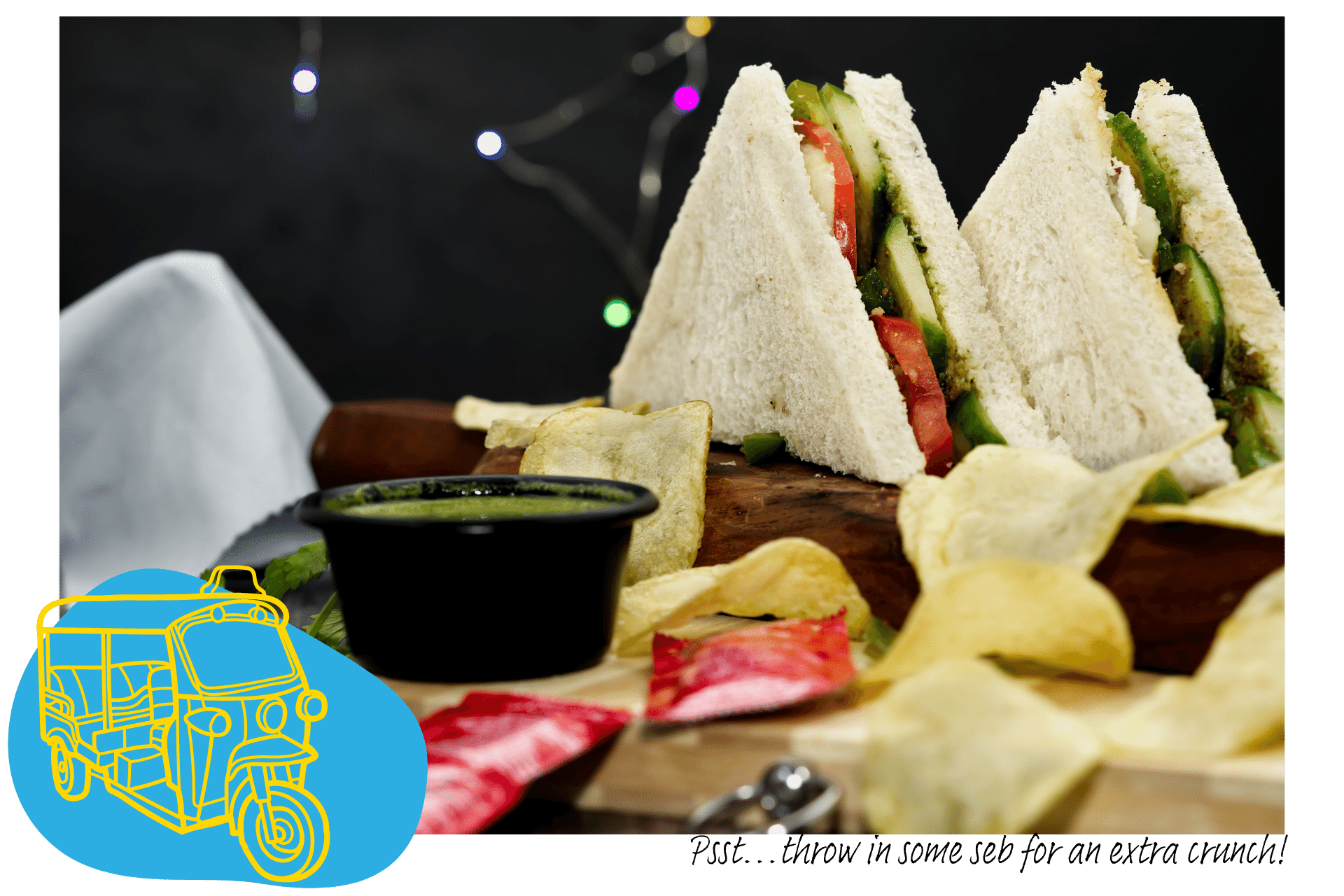 Next up on our list of sandwiches from around the world, this sarnie might look straight out of a quintessential English lawn party, but its origins actually lie all the way over in Mumbai. Its exact beginnings are a little tricky to pin down, but it's generally thought that it came about as a quick and easy street food snack to feed the masses of workers that migrated to the city to work in its cotton mills back in the 60s. As to its particularly British look, that isn't all too surprising considering how far the British presence stretched in India in the 19th and early 20th centuries.
But what's actually in it? Well, veggies rejoice! The original Bombay Bad Boy, this butty is made up of potato and veg (generally 2 or more varieties, but onions, beetroot and cucumber are faves) slathered in a green pudina chutney and slapped between two slices of Wibs bread. Sometimes a street vendor will throw in some seb (that's the fried chickpea flower noodles you get in a bag of Bombay mix) to add a bit of crunch.
Where the bloody hell have ya been if you haven't tried a spaghetti jaffle?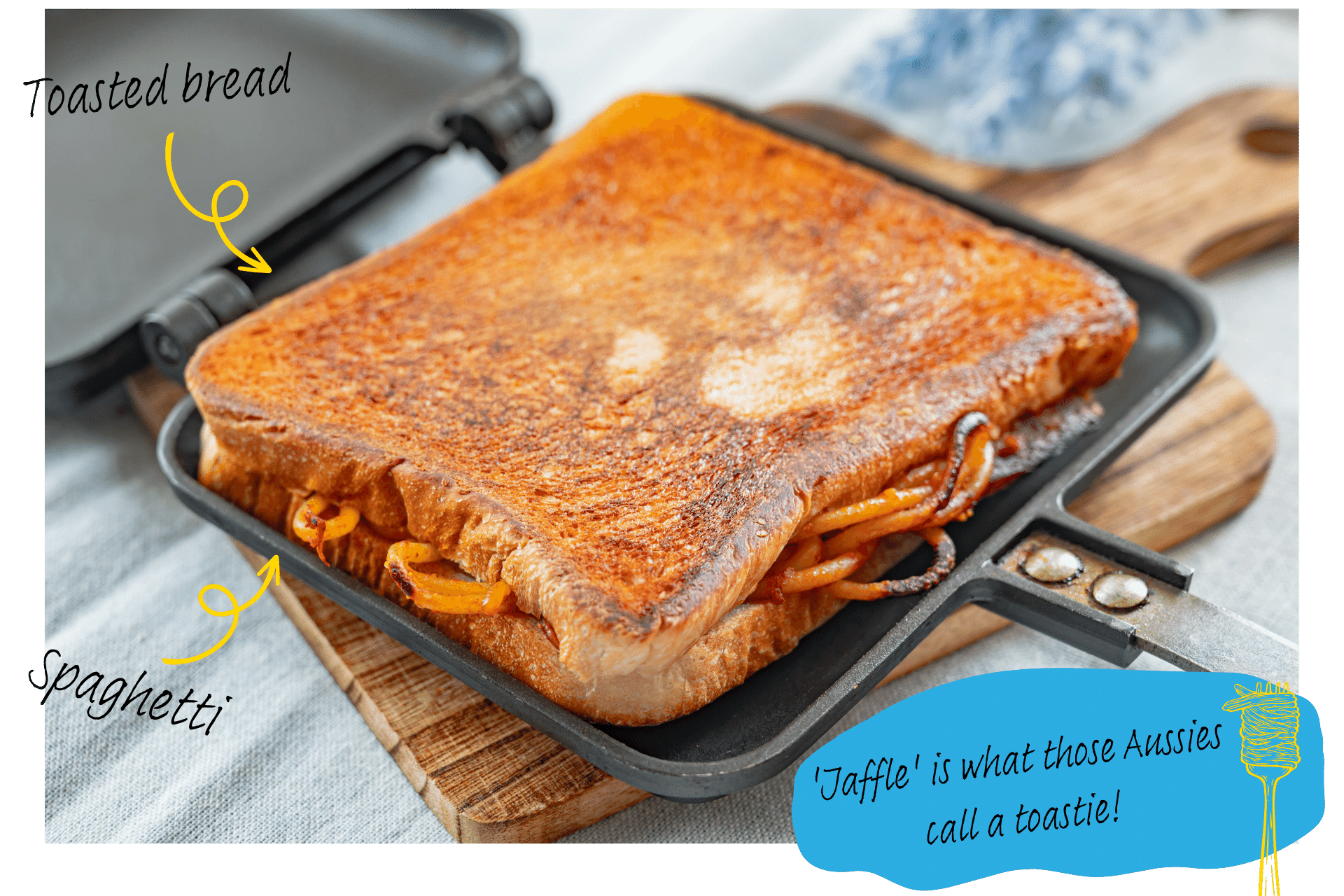 The Spaghetti Jaffle is exactly what it says on the tin: a jaffle – that's a toastie, to you and me – filled with spaghetti. Yep. Trust the Aussies! If you want to get into the nitty and gritty, the specifics are as follows: cooked spaghetti in a tomato and onion sauce (leftovers are also often used) is dumped between two slices of bread with some seasoning, if desired (usually oregano or garlic powder) and a bit of parmesan cheese before the whole sandwich is, er, sandwiched between the hot griddles of everyone's favourite thing to use obsessively for a week straight and then not touch for 6 months, the toastie maker!
Somehow, and for some reason, the spaghetti jaffle has grown famous in Japan, and can often be found as an easy to go snack from street vendors for workers in the capital city, Tokyo. Who knew!
Vive la France in Japan with the Croquette Sando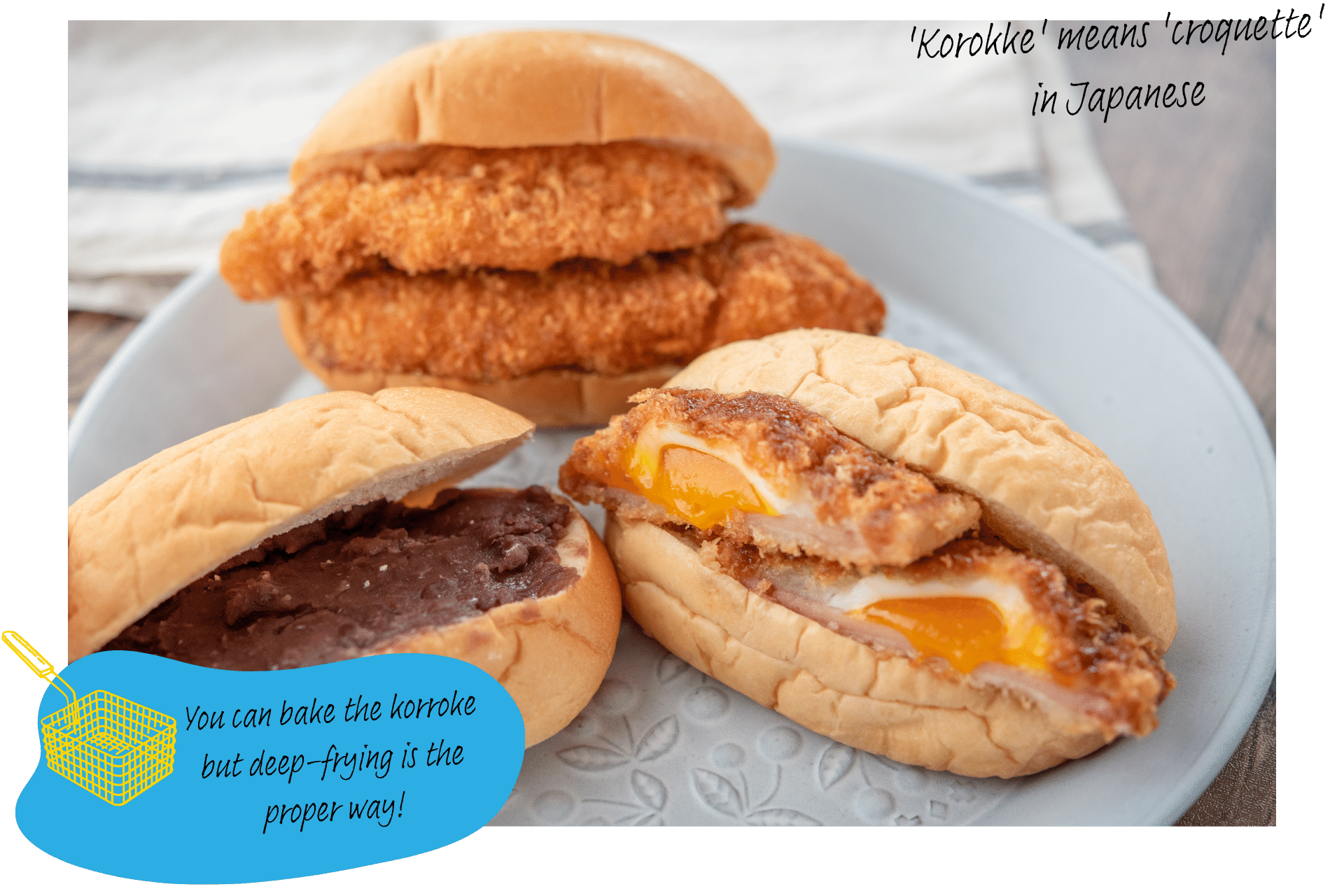 A Croquette Sando is the sarnie of choice for many a Japanese worker, along with their version of the Spaghetti Jaffle. A French concoction (that'll be the 'croquette' bit) that made its way to the Land of the Rising Sun in the late 19th century, today it consists of a korroke (Japan's word for croquette) that can be made from a variety of combos – usually potato and veg, or meat and potato – that's then breaded, deep fried, and slotted inside a bread bun with shredded cabbage and katsu sauce.
The traditional French version of croquettes has the meat/potato/veg concoction bound with bechamel sauce before being breaded and deep fried, but Japan didn't have much of a dairy industry going on back in the 19th century, that's why today a traditional Japanese croquette doesn't have any sauce in it, although there are variations with fish or cream sauces today, and some have eggs inside them too.
Vietnam's bánh mì is bang on, if you ask us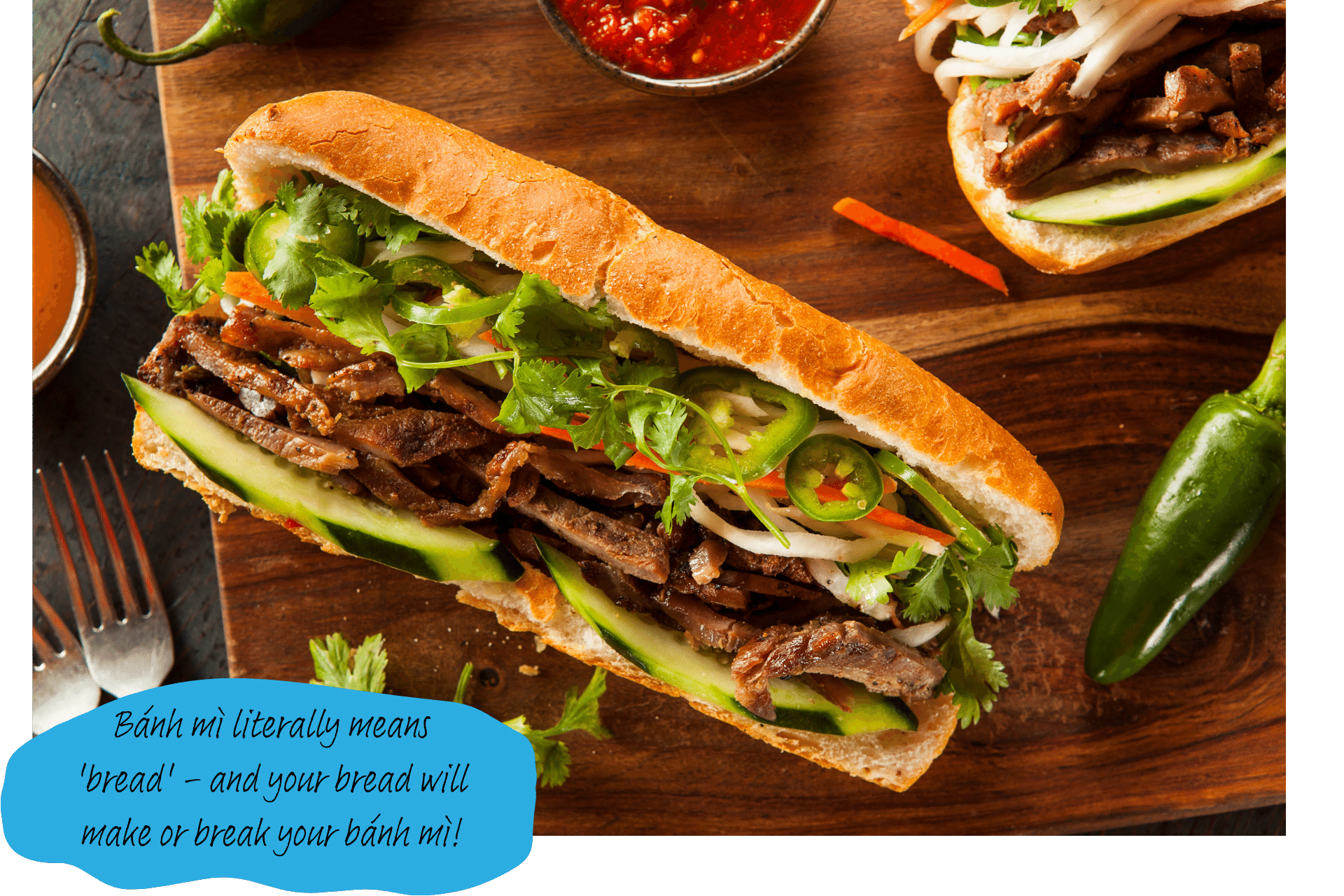 Next on our list of sandwiches from around the world is now a global staple. The bánh mì sandwich was born in Saigon in the late 50s, and was Vietnam's take on the classic French baguette after the country shrugged off France's rule following their victory at Dien Bien Phu in 1954. Whilst the French were still in town, the locals weren't allowed to put their own ingredients into the French baguette, but also couldn't afford the traditional ingredients like butter, cold cuts of meat and cheese.
Once they'd chucked the French out though, they were free to do what they liked with the baguette, and the bánh mì – which literally means 'bread' in Vietnamese – became the staple easy eat. Today, a bánh mì is usually made up of mayo, a liver pate, some meats, and then topped with pickled veggies, cucumbers, chillies and fresh herbs like coriander.
With the fall of Saigon in 1975, millions of Vietnamese fled around the world, especially to parts of the US which already had established Vietnamese neighbourhoods – and it was here that the bánh mì was introduced to the world and the world couldn't get enough of it, even five decades later!
A torta con todo is the way to go in Mexico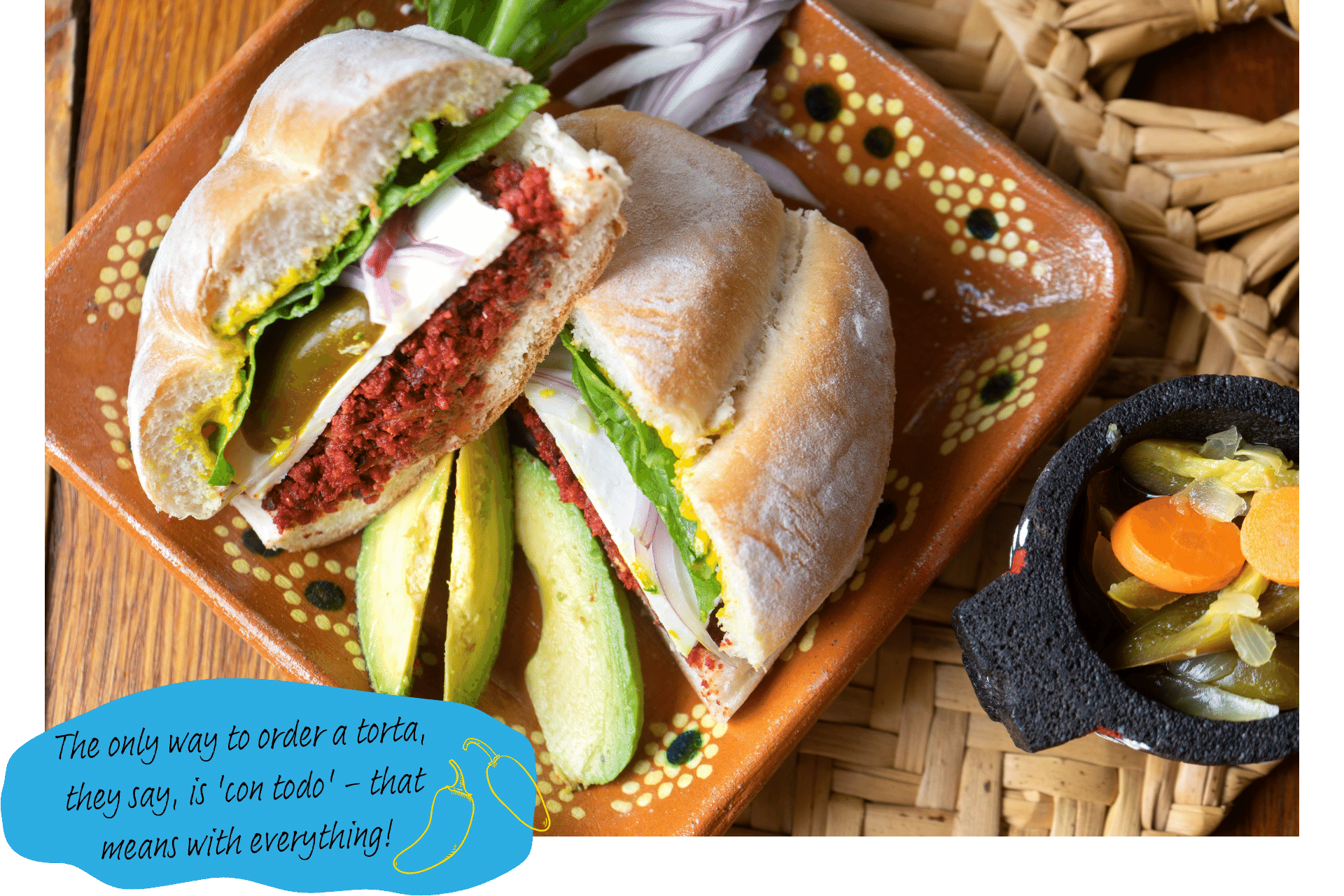 What's a torta? Well, let us tell ya! A torta is essentially just like any old standard sandwich you might come across…except it's really not. A torta is a sandwich that comes with a whole load of Mexican punch.
Like the bánh mì, they're another child of French Colonialism – only this time the crunchy snap of a baguette gave way to the softer three humped telera bread bun. Whilst softer than a baguette these days, the bread in a torta still has to be pretty substantial to hold all the good stuff loaded inside of it – ham, cheese, mortadella, salt cod, sardines, refried beans, lettuce, tomato, avocado, jalapenos…the list goes on!
They say the only real way to order a torta is 'con todo', which means 'yes please, I'll have that, and that, and oh, that too', or, if you've got better Spanish than us, 'with everything'.
Feeling peckish? There's nothing like eating food in the country it comes from – good job we're pretty good at getting you from A to B, C and D!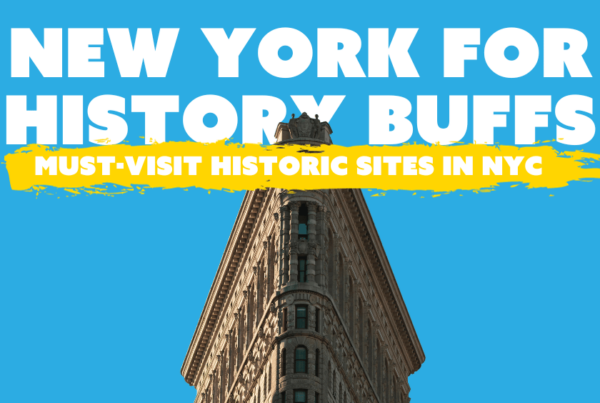 New York might have a lot of shiny new things, but it's also got a whole load of history behind…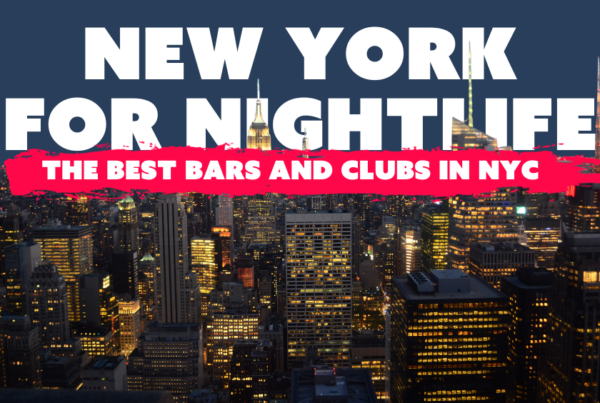 It's literally the city that never sleeps, so if anywhere is gonna have some decent nightlife, it's New York. Grab…
New York is well known for its daze-inducing department stores and big brand names, so we reckon there ain't anywhere…