Sounds impossible, doesn't it? Seeing the Amazonian rainforests, visiting some of the most famous artwork in the world AND experiencing some stomach churning rollercoasters – but the wonders of modern technology mean it can be done! Here's how to see some of the world's wonders in one afternoon – AND without even leaving your sofa!
Check out the Amazon Rainforests
Google are currently expanding their Street View – to include the Amazon. They're currently pedalling the Street View trike up and narrow paths of the villages, and mapping the rivers to show exactly what it's like to live and work in this beautiful but remote area. Full access isn't yet complete, but you can check the progress here. Google Street View can also allow you to ski some of the world's most beautiful mountains and explore those places you're not likely to visit anytime soon – like the National Museum of Iraq, in Baghdad.
See exotic animals from around the world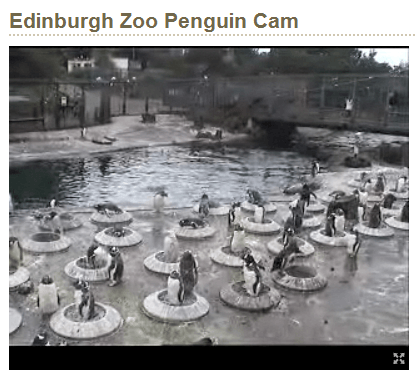 It's becoming more and more commonplace for zoos and conservation centres to include a webcam of their animals – so no matter what your favourite is, you'll be able to observe them! Check out the penguins at Edinburgh Zoo, the Leopard cubs at the Smithsonian in Washington DC or whale watch in the Antarctic with Greenpeace.  Alternatively, watch the Killer Whale shows from SeaWorld Orlando as they happen – check here.
Visit the Louvre, New York's MoMA or London's National Gallery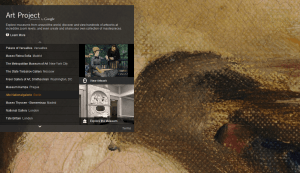 The Louvre, Paris's most famous art gallery, now allows users to check out the galleries, art and architecture online – check out the virtual tours here. Not only can you beat the crowds and see the most popular paintings, but it's also free!
Similarly, Google has worked with a number of art galleries, including the Museum of Modern Art in New York and London's National Gallery to show both the artwork up close, and to allow users to explore the galleries at will – take a look here.
Ride the world's scariest rollercoasters!

Ever wanted to experience the thrills of some of the world's biggest (and best!) coasters – but haven't had the cash to fly across the globe to ride them? Now you can experience the amazement of the scariest coasters online! Whether it's Florida or Singapore, there are high quality videos of some of the world's biggest coasters to make you feel like you're really there! Check out the new Manta ride in Orlando or take a look at this coaster review site for a huge number of videos and reviews!
We hope that you've enjoyed travelling the world from the comfort of your sofa – if we've inspired you to visit any of these places for yourself, take a look at our website for great deals!