Anyone who has arrived, weary and travel sore from the flight, in America in recent years will be familiar with how much of an ordeal the USA immigration process can be. Catch it at the wrong time – as this traveller did on a recent arrival at Newark airport  at 4pm – and the chances are you'll be one of many people touching down at the same time. In this case, flights from Frankfurt, Beijing, Hong Kong and Lisbon had arrived and a rough estimate was that there were about 1,500 people trying to enter the country.
On that particular day, it took around two hours to clear the border, which for anyone coming off a long flight is no fun, and hardly a great welcome to the country. A cursory bit of research, though, shows that it can be much worse.
However, the USA immigration service – or rather, the Federal body which oversees it, the Department for Homeland Security – recognises this and has taken various steps to try and expedite entry for visitors. It's called Global Entry, and this is our guide to how it works – and how you can make it work for you.
Global Entry is the programme that facilitates traveller arrival into America. It's very similar to the UK ePassport gates, in that you get to bypass the regular line for USA immigration and use a self-service kiosk instead. After you present your passport, you'll have your fingerprints scanned and complete a quick customs declaration. Then you're done and on your way to baggage reclaim.
The good news about the US Global Entry program is that it isn't just available to US residents, and is open to a number of citizens from other countries, including the United Kingdom. If you're a regular traveller to the States, then it makes a lot of sense to sign up to this new USA immigration programme – even if you do first have to jump through a few hoops to be enrolled.
Step 1. Complete a UK background check on the British government website. This costs £42, is non-refundable and you'll find out if you've passed within 10 working days. If you pass, then you will be issued with a 'UK Access Code' which you will need for the next step.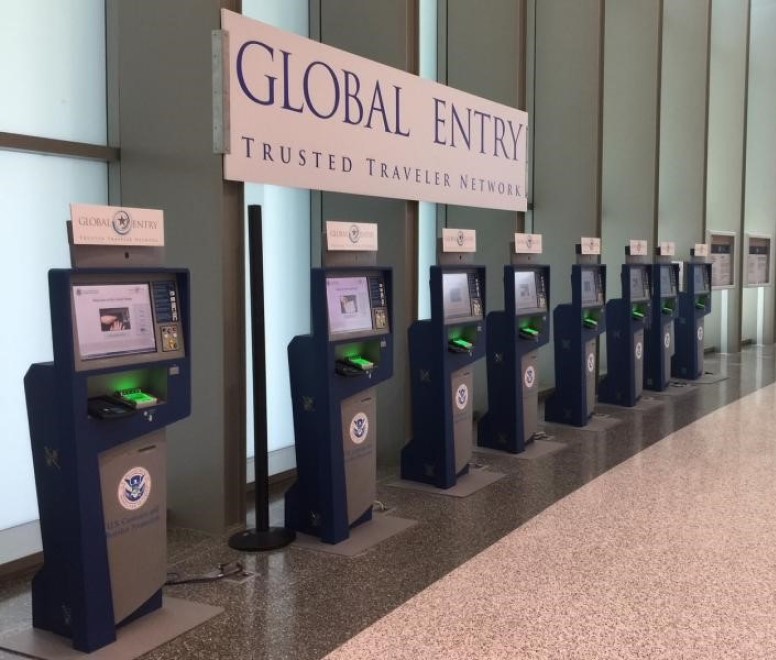 Step 2. Complete a Global Entry application form on the US Customs and Border Protection website. You will need to enter your UK Access Code at this stage (form step 1 above) and pay a $100 non-refundable membership fee, which is approximately £78. You will find out if you've passed within 2 weeks.
Step 3. If you pass stage 2, you'll then have to attend a face to face interview where you will be asked questions, have your photo taken and have your biometric data collected, such as scans of your fingerprints. Essentially, this is the same process that you would usually go through at a USA immigration desk at an airport.
The only real snag here is that the interviews can only happen at Homeland Security offices in the U.S, Canada or, oddly, Qatar.
Once enrolled and approved for Global Entry, membership is valid for 5 years. All UK Global Entry members must still hold a valid passport and either an Electronic System for Travel Authorization (ESTA) or a valid visa.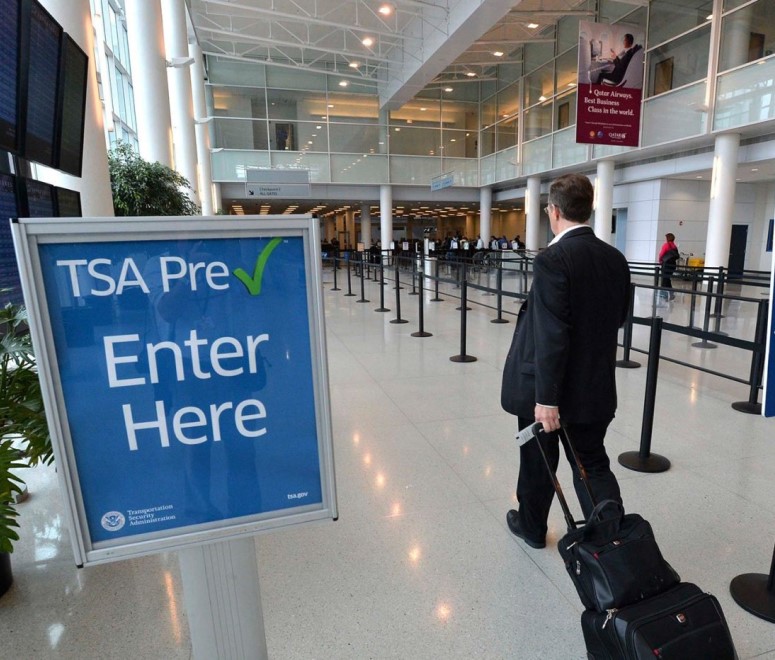 A further benefit of joining Global Entry is that successful applicants also become eligible to participate for another Trusted Traveller Programme, called TSA Precheck.
TSA Precheck is available for departures from the US at over 200 airports and allows enrolled members a quicker security experience via a dedicated security line. Shoes, belts and light jackets can all stay on and liquids and laptops can stay in your bag.
Step 1. Head to the TSA Precheck website and complete an online application form. Memberships are charged at $85, approximately £66.
Step 2. Schedule a face to face appointment the next time you are in the States. A quick background check will be performed and if you pass, you will be issued with a Known Traveller Number. Interviews are easy to schedule and available at far more locations than for Global Entry.
Step 3.  Simply add your Known Traveller Number to your future flight bookings and a enjoy a quicker passage through security. Your boarding card will now feature a 'TSA Pre ✓' logo on your boarding card. Your membership will be valid for five years before a renewal is needed.
You will now be able to bypass the long security lines when flying from the US, with 93% of TSA Precheck passengers waiting less than five minutes at security checks in September 2019. Using this in conjunction with Global Entry will shave massive amounts of time from your airport visits. So, if you're often in the States, these USA immigration programmes from Homeland Security are definitely worth the cost.