Situated in the southwestern Pacific Ocean, New Zealand consists of two main islands. Its capital city Wellington is located on the North Island, along with the country's largest city, Auckland. The North Island is known for its cosmopolitan cities, national parks and volcanic activity, while the South Island is famed for its beautiful lakes, mountains and glaciers.
New Zealand is most popular with female travellers over the age of 25 years old, while male travellers tend to be between 16 and 20 years old. Based on our survey, people travel to New Zealand to avoid missing out on worldly opportunities, or to partake in a volunteer programme. If you're tempted by a trip to NZ, here's everything you need to know.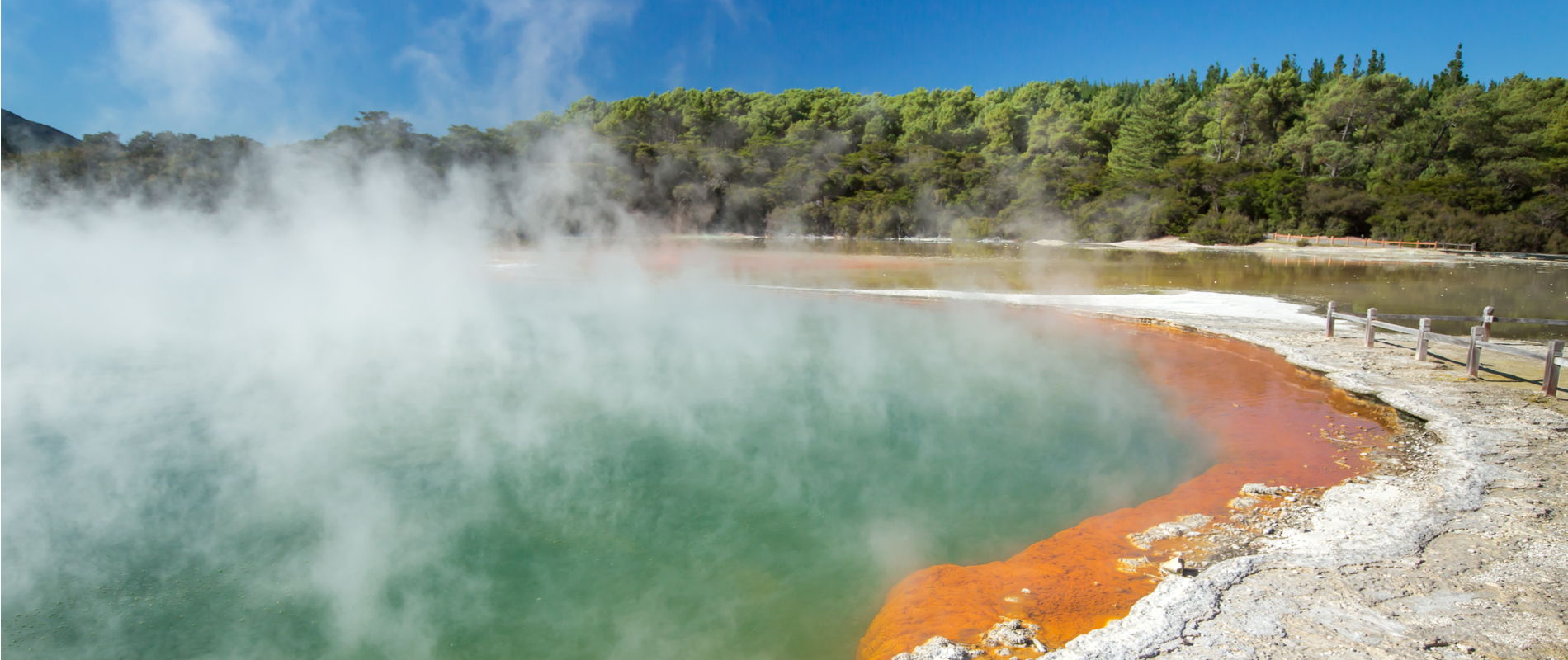 Where to go in New Zealand
Best for city life: Auckland – a major city on the North Island, home to the iconic Sky Tower
Best for culture: Wellington – the capital on the southernmost point on the Cook Strait on the North Island
Best for the coast: Bay of Islands – an area of 140 subtropical islands, floating off the northern tip of the North Island
Best for scenery: Southern Alps – an incredible mountain range which covers most of the length of the South Island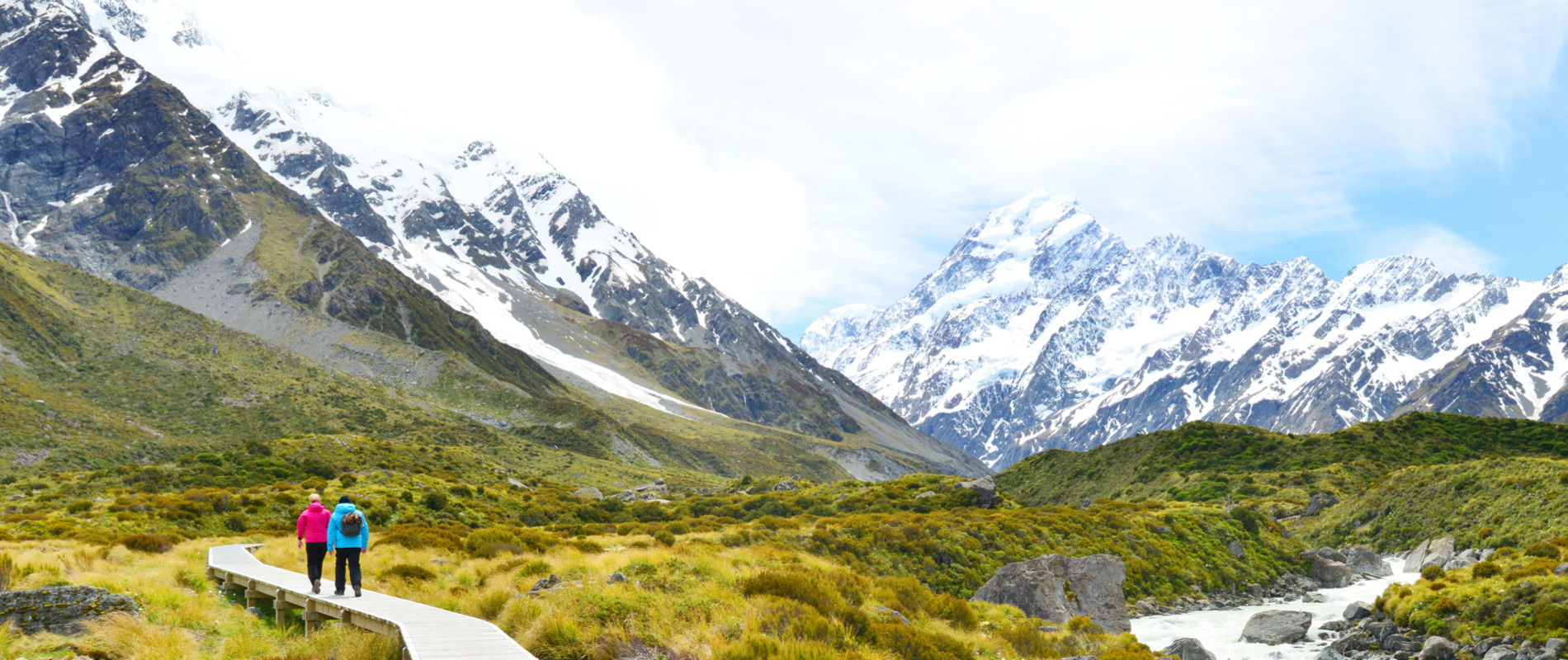 The best things to do in New Zealand
Visit Fiordland National Park for some amazing natural wonders – it's home to dolphins and penguins
Kayak around the Bay of Islands (144 islands in total) next to the North Island
Visit a pre-European Maori village – a popular option is Tamaki in Rotorua
Walk onto the Fox and Franz Josef Glaciers
Go whale watching in Kaikoura (best in June and July)
Get your blood pumping with a bungee jump in Queenstown
Visit Rotorua on the North Island, known for its geothermal wonders and lava lines
Essentials: what you need to know
When is the best time to go to New Zealand?
Peak season is December to February, but March to May is the best time to go. In autumn, it's less busy but the weather is still great. But, if you're going for winter sports, May to September is your best bet.
Visa: You'll need a visa if you're going for more than six months
Vaccines: no
Currency: New Zealand Dollar $
Time zone: UTC +12:00
Language: English
Slang:
Dairy: a corner shop/convenience store – "Need anything from the dairy on my way home?"
Thongs: sandals – "Don't forget your thongs for the beach."
Note: 'e' tends to be pronounced as 'i', for example you wouldn't say Big Ben, but "Big Bin".
Tipping:
Food & drinks: 0%-10% or round up
Taxis: round up
Five dishes we love:
Seafood is fresh and tasty, particularly the green lipped mussels
Māori hāngī ­– meat cooked in a traditional way for an extended amount of time under the ground
Sausage sizzle: barbecued sausages, straight off the grill
Pavlova ­– a meringue dessert with a crisp crust and a soft, light inside, usually topped with fruit and whipped cream
Chocolate fish – pink or white fish-shaped marshmallow covered in chocolate
Ok, so how do I get there?
Check out our best offers and deals for cheap flights to New Zealand.