The Great Wall, the Terracotta Army, the Forbidden City, China is filled with some amazing tourist attractions. And in recent years has become one of the world's most visited destinations.
But there's a shift happening when it comes to tourism in China. Whereas the big sparkling cities of Shanghai and Beijing may be must-sees on the world stage it's thought that in a few years, the places you'll want to explore will be places you've never even heard of yet.
This is all starting in 2014, with the Chinese Government's implementation of the intriguing new "Smart Tourism".
It isn't surprising that the technologically curious country is working to blend the worlds of tourism and tech. But how does it work?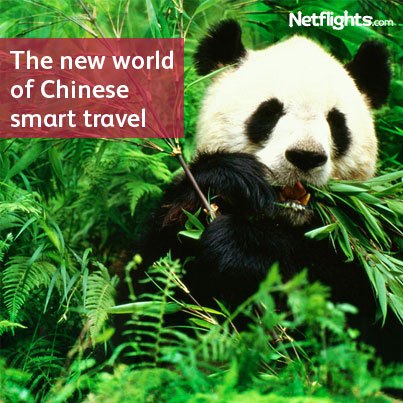 Smart Tourism
'Beautiful China – 2014 year of smart travel'  for a little more information on the initiative, head to http://www.travelchina.gov.cn/, the official website for China tourism.
Considered to be the latest evolution in tourism, and the latest sector to begin fully immersing itself in the digital world, smart tourism has been helped along by tourists themselves.
With an appetite for discovery, tourists are now taking it upon themselves to hunt down places they want to see, and things they want to do. A simple tour guide just doesn't suffice all the time. In essence, tourists are becoming their own tour guides in the digital age.
So what does smart tourism do? Well, it uses the internet, cloud computing, next-generation communication networks, high-performance information processing, and intelligent data digging to enhance the tourism experience for travellers.
There are four basic functions: sightseeing guidance, tour guidance, shopping guidance and helpful navigation. So when you're enjoying a specific area, just jump on your phone and discover what's around, and what services are nearby.
This adds an extra element of discovery to a trip. You have the ability to do things of your own bat and discover new places for yourself, whilst still having that "safety net" of guidance at your fingertips. You can be "dropped" anywhere, but still find your way.
Early Days
Although this isn't entirely a future concept – there are already smart tourism construction projects happening around China – it's still early days. It does however look to be a really interesting initiative and a glimpse into the future of travel.
It's definitely an exciting time to explore China, and hopefully it's only going to get better and better. So brush up your knowledge of the country, find out where this smart tourism is being implemented and become your own tour guide.
With so much of China to explore this is only the beginning.