After the dramatic firework display in Australia, which saw seven tonnes of fireworks light up the Sydney Harbour, it got us thinking that Halloween may be right around the corner and Christmas just on the horizon; but what about Bonfire night?
We are all taught about the 5th of November, the gunpowder treason plot and Guy Fawkes at school, and now there's only one way to celebrate Bonfire night; with lots of fireworks.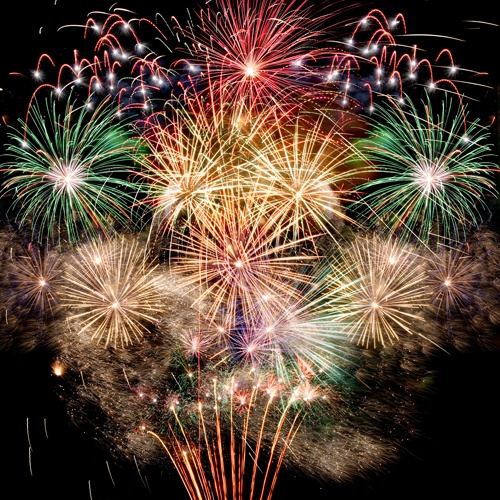 Around the world
Although Bonfire night may be a quintessentially British tradition, we clearly aren't the only country to enjoy the boom of a good firework display.
So prepare to be shocked as we look at some of the most extravagant fireworks displays.
The Middle East is well known for its extravagant wealth, after all Dubai is a celebrated playground for the super-rich and famous. However back in 2009 Abu Dhabi stole the limelight of its luxurious neighbour, as it aimed to break the world record for the most expensive firework display. The result was a display that cost an estimated $20 million (£12 million), and a demonstration of the true wealth of the Middle East.
It seems that the Australians love a firework display just as much as the British; either that or they just can't get enough of New Year's Eve. The celebrations in 2012 were no different to their recent firework display, as they turned the Sydney Opera House skyline into an explosion of colours, at the reasonable estimate of $6.3 million. They sure do know how to party down under.
Every year America celebrates its independence on July 4th; queue massive parties and fireworks galore, as the entire country is lit up. As fireworks ignite the sky, all eyes turn to Boston, where  the show simply outdoes everywhere else. With more than 500,000 people attending, more than $200,000 worth of fireworks are released at an event that costs $2.5 million.
Although the Olympics don't happen every day, or every year for that matter, you have to admit the 2008 Beijing Olympics launched in a colourful blaze of glory. At the cost of 9 million RMB, the equivalent of around $1.3 million, the firework display comes nowhere near some of the others on this list. But considering the 2012 games in London around £400,000 on fireworks, you get an idea of just how extravagant it really was.