Johnny Ward, founder of http://onestep4ward.com, graduated from university in 2006 and has been on the road ever since. Volunteering, backpacking, studying, working and travelling through more than 50 countries around the world he uses his travel blog as a platform to show people that you don't have to BE rich to LIVE rich, all it takes is a little lifestyle design and a zest for life. He is currently studying his Masters part-time in Kuala Lumpur, Malaysia and is semi-based in Bangkok, Thailand while continuing his global travels and convincing the world to get on the road.

So you've got your trip booked, you're ready to go and your first stop is South East Asia but you're just not too sure what to expect. Dreams of white sand beaches, cocktails and hammocks may well represent a chunk of what you'll be doing but there's so much more on offer in this fascinating pocket of Asia. I'm going to run through a few invaluable tips to make sure that your first time here will be the best time imaginable, so listen in and get excited!
1) Preparation: Don't worry about booking hostels, transport, airport transfers in advance BUT do be aware of the timing of your visit. You know roughly when you'll be in Asia but not sure on the dates of each place, right? Ok, so read up on the festivals in each country and try to make your visit coincide with those. For example, Song Kran festival is celebrated around mid-April each year in Thailand and is undoubtedly one of the best festivals in the world (think 3 day water fight with lots of partying) so the last thing you need to do is find yourself on a trek in the Cambodian jungle while that's going on the neighbouring country! Similarly, I'm sure you want to experience the madness of a full moon party on Koh Phanghan but they only happen once a month so be aware of the dates and make sure you're there in time.
2) Money: It may sound scary but don't bother changing any money in your home country into Vietnamese Dong, Cambodian Riel etc. Just bring your wallet, at least 2 debit/credit cards and $200 cash in US Dollars. That will set you up nicely for your trip. There are ATMS everywhere across the region and they generally all accept foreign cards, you'll have 2 cards (3 is better) in case you lose one and the $200 USD is for emergencies or visa fees.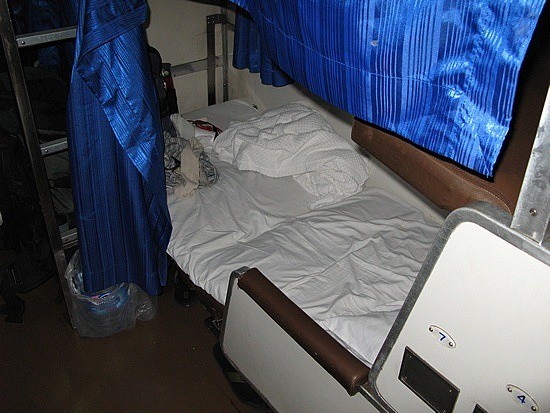 3) Transport: Thanks to the sheer number of other travellers around, there is no shortage of transport options; in fact you'll be hassled daily with offers of cheap tickets to the next paradisiacal destination. Local transport is cheaper but slower so you decide if it's worth the saving, most people opt for the tourist buses. They can be booked at almost all the hostels you're in so it's very stress free. Often you'll be covering quite large distances so, where possible, book a sleeping train and travel over night. You save money on accommodation and you get a night's sleep – perfect!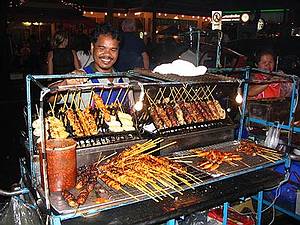 4) Food: I'm sure you've read in the guidebooks to avoid street food, check for hygiene blah blah blah. You're in South East Asia, so eating in a cheap restaurant as opposed to a street vender simply means you just can't see the state of the area you're food is being prepared in, it certainly doesn't mean it's hygienic. My advice? Eat on the street, enjoy the chaos of Asia, save your money and (hangover days aside) avoid Western food like the plague, it's overpriced and low quality.
5) Partying: A lot of your budget will be spent on this I'm sure, but be careful because you wouldn't be the first person to spend all their money in the first month thanks to excessive partying wants. Booze is not as cheap as you might think and if you're drinking imported alcohol (tequila, Guinness, wine etc.) prices aren't dissimilar to back home so be smart, drink local booze, pre-drink with your new mates with alcohol from the supermarket or 7/11 and you're money will go a lot further.
Ok guys, those were a few tips to keep you on the straight and narrow (sort of) during your first trip to the wonderful South East Asia. Enjoy it, stay safe and happy travels!