Today's guest posting comes from Ross at theluxuryeditor.com who writes and blogs about the finer parts of travelling.
Having spent two weeks travelling across Vietnam earlier this year I was amazed at the country's diversity, scenic beauty and cultural history. The country is routinely listed as one of the most interesting and affordable destinations in all of Asia so whether you are visiting in search of a relaxing beach, a bustling city or a traditional village, you can find it all in Vietnam.
Here are my top 10 things every visitor to the country should try and do.
1. Explore the Capital of Hanoi
This city has been politically significant for the Vietnamese people since the 14th century, and it is full of museums, architecture and monuments worth exploring. If you only make it to one, be sure that it is the National Museum of Vietnamese History, which will help explain the history and culture of this fascinating country.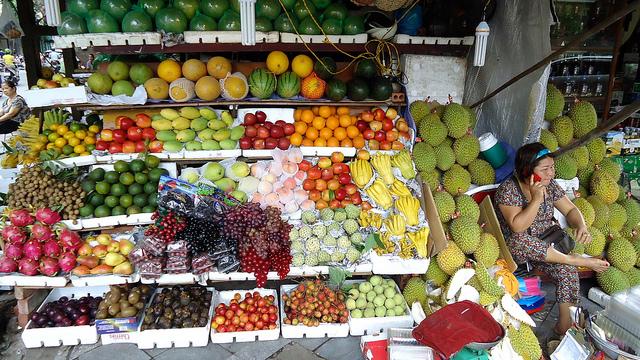 2. Go Scuba Diving in Nha Trang
This is perhaps the most famous beach resort in all of Vietnam, and it is quickly becoming the country's best scuba diving location. Bai Dai Beach is a lovely stretch of white sand where boats leave for diving tours.
3. See the DMZ
If you only see one major historical attraction in Vietnam, it should be the DMZ, or the Demilitarized Zone. This was formally the area that separated North Vietnam from South Vietnam, and it is a politically significant area as well as a naturally scenic destination in the mountains.
4. Take it Easy on Con Dao
If you are searching for a tropical getaway with a relaxed feel, the island of Con Dao might be perfect. Just off the southern coast of Vietnam, Con Dao is ideal for relaxing on the beach, sipping cocktails and snorkelling.
5. Get Lost in Ho Chi Minh City
Although Hanoi is the capital of Vietnam; Ho Chi Minh City is both the largest city and also the economic hub of the country. Formerly known as Saigon, Ho Chi Minh City is a vibrant and culturally diverse destination full of significant architecture and dozens of interesting museums.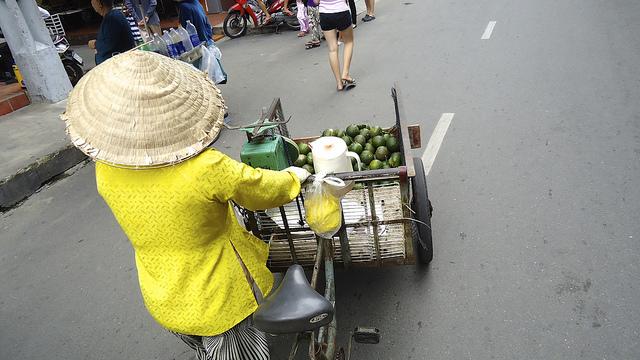 6. See the Cu Chi Tunnels
During both World War II and the Vietnam War, thousands of individuals lived in this elaborate system of tunnels just 40 miles south of Ho Chi Minh. It is surreal to realise that entire families lived in claustrophobic tunnels underground for years at a time in order to protect themselves.
7. Ride a Boat on Halong Bay
Perhaps the most breath-taking scenery in Vietnam is in Halong Bay. Be sure to enjoy a chartered or group boat ride through the hundreds of smaller islands in the bay in order to experience this once in a lifetime adventure.
8. Try Bánh mì
Dining in Vietnam is a wonderful treat, and there is no end to the vibrant flavours and fresh seafood that you can enjoy in the country. One of the most iconic meals is Bánh mì, a simple sandwich with roots in French colonialism. A traditional French baguette gets topped with pate, herbs and vegetables, and it is found at most sandwich shops at cafes in Vietnam.
9. Tour the Post City of Hoi An
No trip to Vietnam would be complete without seeing Hoi An, a traditional port city. The city has been a fishing village and port since the 16th century, and it is a fantastic destination for those with an interest in history.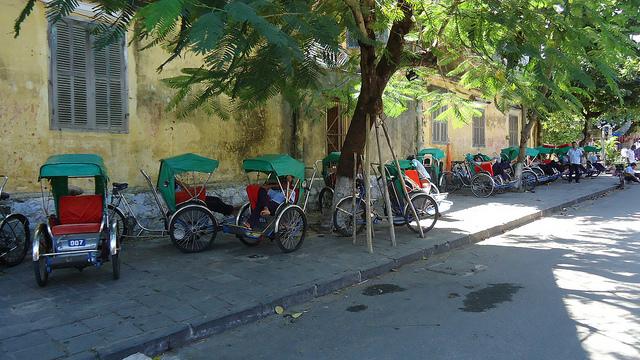 10. Explore the Ruins on My Son
My Son is a UNESCO designated World Heritage Site full of ancient ruins. Visitors can walk through many of the abandoned temples and structures to see how the Champa people once lived.