To gap year, or not to gap year: that is the question. After months of studying, for many students exploring the world appears to be the perfect alternative to higher education; a lesson in life and culture, rather than more books and seminars. But where to go?
Whether you're a student researching where your gap year could take you or a parent lending a helping hand, we have the top gap year destinations for 2013. From flights to Bangkok to volunteering in India, here's a selection of our favourite spots to watch out for.
Thailand
Made famous by the film adaptation of The Beach, there's no denying that Danny Boyle's on screen depiction of paradise truly captures the country's idyllic surroundings. Loved for its stunning white sands and crystal clear waters, the serene backdrop of Thailand's islands are certainly a far cry from the grey streets of Britain. However, the real beauty of the country has to be the opportunities available for its visitors.
On the one hand, there's the adventure. When you're not tucking into delicious Thai delicacies or relaxing on a beach in Koh Phangan, you could backpack across the culturally rich Chiang Mai; a place with plenty to offer tourists travelling on a budget.  Or conversely, why not engross yourself in bustling city living at its finest with a trip to the Southeast Asian city that never sleeps: Bangkok. There's most definitely something for everyone!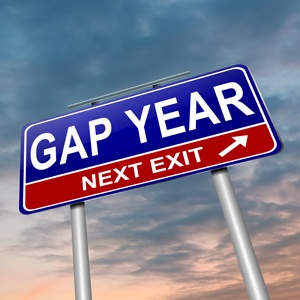 India
If you're looking to immerse yourself in a world completely different from your conventional day to day life, India could be the gap year destination for you. It has everything a student could possibly ask for; an incredible history, gorgeous landscapes and boundless energy, plenty to keep you occupied. However, one reason many take to the country is to volunteer.
Whilst India is undeniably beautiful, at the same time it does have its areas of poverty. This is where students can really make a difference. Whether that's by teaching English in the Himalayas or becoming involved in local village projects, there are endless ways in which India can provide an experience of a lifetime.
South Africa
For those with a passion for wildlife and the great outdoors, South Africa is the perfect gap year destination.  Dynamic, exciting and wonderfully diverse, there are numerous conservation programmes for you to become involved in.
That's right, in addition to seeing the urban delights of Cape Town and Johannesburg, visitors can also discover the likes of Kruger National Park; a breathtaking conservation spot dedicated to preserving the most fascinating wildlife. What's not to love?