To kick off our new interview section on the Netflights community we thought we would get the ball rolling with an interview from one of our favourite travel bloggers Jeremy from Living the Dream Round The World. Not only does he have a great blog, but he has also just released a book which we have been reading in the office.
1. Tell us a bit about yourself.
My name is Jeremy and I run the travel blogs Living the Dream (http://www.livingthedreamrtw.com), International Food Project (http://www.internationalfoodproject.com), and Free Travel Contests (http://www.freetravelcontests.com). I recently released my first travel book "The Long-Term Traveler's Guide" in early 2012. Outside of the travel universe, I am a chemical engineer by training and currently practice in an environmental services capacity. My wife Angie has recently joined on writing for the site as an associate author and will be taking on leading roles in the sites in the future as we undergo an expansion.
2. What got you into traveling in the first place? You have been doing it for a while!
There isn't one experience that really made me become a travel addict. After spending years watching the Travel Channel, I began making my list of places I wanted to see in the world. I started in 2008 in Europe, then began to cross more off my list from there. 2009 was Egypt along with the nearby country of Jordan and 2010 started a massive Asian adventure that spanned Japan to Singapore and everything in between. The interesting thing that happened was that for every one place I went to, I heard about two to three new ones from fellow travelers that got added to the list. Now I do not discriminate and just say I want to go everywhere. Four years and 35 countries later, the list is just getting started.
3. What have been some of the highlights of your travels?
Oh boy, so many to name. Rather than focus on one major highlight I'll list them all as a teaser: Paragliding off a mountain in Austria, visiting Abu Simbel in Egypt, watching the Perseid Meteor Shower in the Wadi Rum desert of Jordan, snorkelling with sea turtles in Barbados, standing on the Great Wall of China, giving an elephant a bath in Chiang Mai Thailand, getting engaged on a beach in Koh Phi Phi Thailand a few weeks after that, and eating a 15 course olive oil inspired menu in Spain on our honeymoon where I am writing this interview from!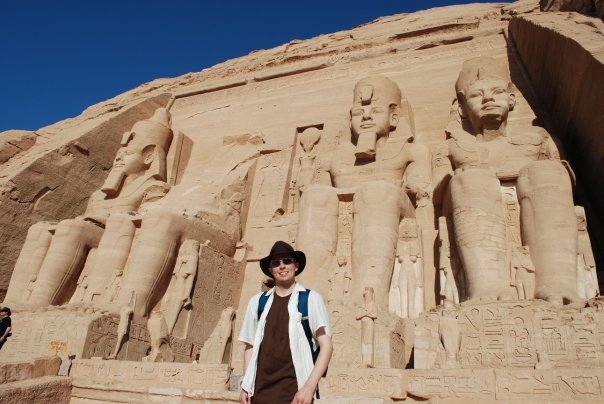 4. Have you had any scary moments or funny stories when you have been travelling you can share with us?
I got caught up by a semi-scam tout in Egypt once at the ruins of Saqqara. It was my first day in the country and I was wide eyed and amazed at everything I was seeing. Standing in front of one of the oldest pyramids in the world does something to you, because the next thing I know a local tout was dressing me up in Arab garb and putting me on his camel for photos. I was partly letting him do this because it is a great photo-op, but I knew what was coming next. He asked for $20 US for him and his "friend" who owned the camel. After massive arguing (or in some cases of the word, bartering) I ended up only paying them about $5 which was worth it for the whole experience and the photos that came from it.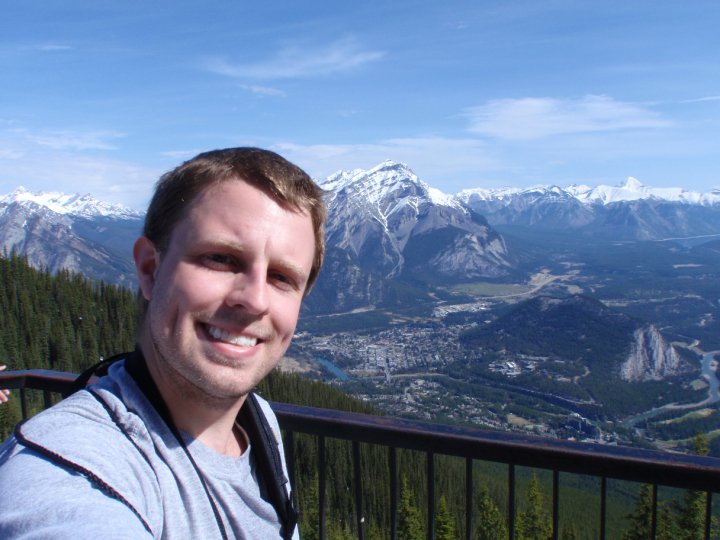 5. What is the best place you have ever been to in the world?
Single best place? You're killing me. I'll go out on a limb and say that Koh Lipe, Thailand is one of the best places I've ever seen. The most gorgeous water, amazing food, and relatively low concentrations of people. In fact, the island is so small that there are no cars, and the ferry makes you disembark into a long-tail and wade to shore with your luggage! In late 2010 the island was starting to explode with development, so I suspect its semi-secret status may go away soon. It is still gorgeous and highly recommended for those going to or coming from Malaysia!
6. What are your top recommendations for other people who haven't travelled before?
The world isn't a very scary place. If you've ever seen a place in a magazine, online news article, or travel show; look into it! If you think it is some place you want to go, figure out how to make it happen and go. The world is here to explore and other adventurous travellers have already paved the way making it easier to travel than any time before.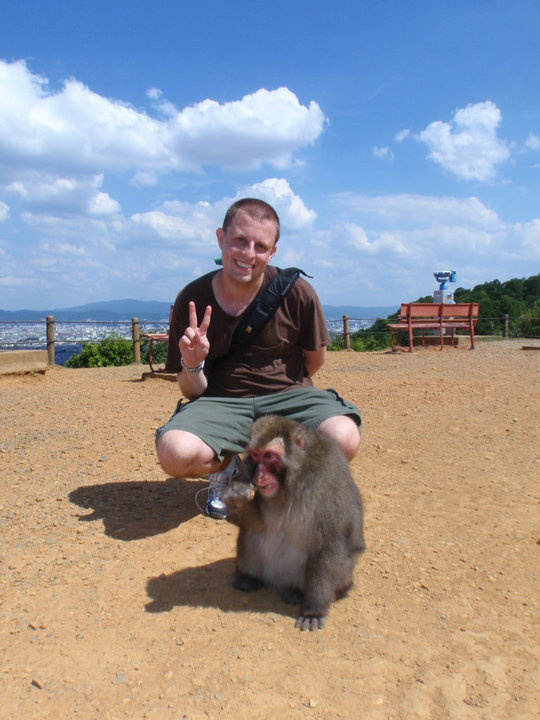 7. So tell us about your book, what made you want to write it and what's it about?
My book is a guide for all those looking to get out and explore the world long-term but do not know where to begin. Naturally, it is called "The Long-Term Traveller's Guide." Among the topics that are included are how to plan a long-term itinerary, what factors go into preparing a successful budget, vaccinations, planning visa purchases for your route, finding the best food on the road, how to save money on the road, returning home, and countless more.
To give an example, one of the chapters in the book is on visa purchases for your route. The guide does not say what kind of visa a traveller from the USA needs to visit China, as this visa is different from what a traveller from Vietnam needs to visit China, and would also be useless if you aren't even planning to go there in the first place. Instead, we go into the details on what kind of visas are available for all travellers, where you can find the information for your specific itinerary, and how to avoid unneeded headaches when buying them on the road.
Overall, long-term travel has many issues associated with it that a standard 2-week vacation does not. The guide addresses all of the new concerns that pop up and helps prevent anyone from uttering the undesired phrase of "I never thought of that!" Many of these, sadly, came about after uttering the phrase ourselves several times throughout the course of our travels and served as an inspiration for us to write the book!
8. Have you got any top travel tips you can share with the readers at Netflights who might want to follow in your footsteps as a traveller?
My biggest travel tip would be to read as many travel blogs as you can. There are hundreds if not thousands of us out there now, writing about every major (and minor) destination in the world. It may not be apparent, but travel bloggers bring valuable insight into destinations as you come not only to know the destination but the person writing about it as well. This is critical when determining if an attraction or destination is in line with your own travel style. Find a blogger who is like you, their recommendation may be a good one. Find one who is not like you, and you may want to find another more compatible with what you are looking for. Straight reviews without this personal aspect will leave a lot left out.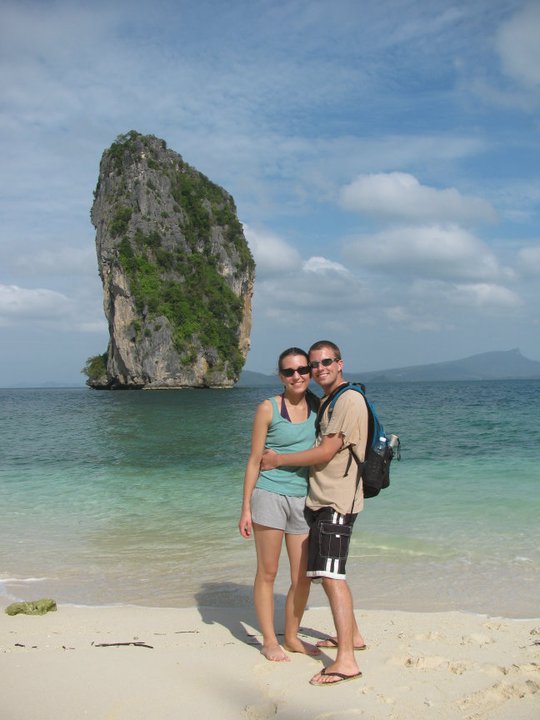 9. We see you have recently got married, congratulations! Does this mean you will be slowing down travelling or do you both intend to carry on exploring the world?
Nope, not slowing down! I cut my trip a bit short in 2011 when we got engaged, but it is more like a postponement. We have great plans, and all I have to say is that 2013-2014 will be quite a fun year for us and we'll be giving more details soon at our blog, Living the Dream.