With the New Year coming, many of you may be considering a change of scenery. You might be taking some time out from work to decide what career path is right for you, getting some life experience with a gap year before or after uni, or perhaps you just fancy seeing some interesting corners of the globe.
If travelling is just currently an embryonic thought, without any of the practicalities in place, we're here to help make that thought a reality. Here are some frequently asked questions which are no doubt running through your head.
Where?
Where should you travel? Well that's entirely up to you. Just think of those places you want to see and what experiences you want. Do you wish to explore America, experience the Great Barrier Reef, walk across the Great Wall of China, or something completely different? Once you've had a think to yourself, and thought about what you want to see and do, write it down as this will allow you to work out the route you want to take. This will then make planning accommodation, flights and connections much easier.
Where do I begin planning?
You could literally close your eyes and point your finger anywhere on the map and you no doubt would have an amazing time, but in reality things are a bit different and need a little more planning. Once you have your destination in mind, there are a few practicalities you need to consider.
The most important things you need to check out are visa requirements, vaccinations, accommodation and of course flights, connections and transfers. Once you've scoped this out you should feel more at ease with travelling, allowing you to enjoy the planning experience.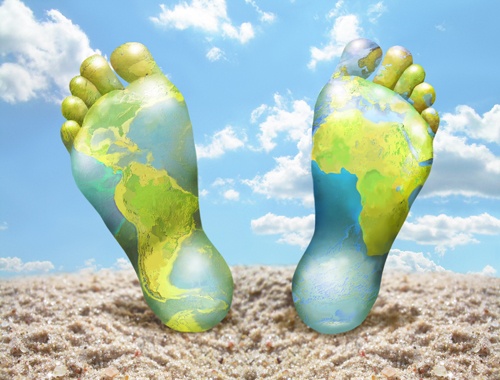 When?
Before you start booking flights and accommodation, check out what the weather is like in each place at certain times of the year. By doing this you'll be able to work out the best time to go, which will make booking everything easier and help you to plan certain elements of your trip. The last thing you want to do is arrive in a destination and be unable to get to the "must-see" attraction, but to poor weather conditions. This is especially important when travelling to certain destinations such as the Caribbean or Asia when you need to consider monsoon season. Also it may be an obvious point, but when travelling to the southern hemisphere the seasons are the opposite way round. If you really want the best weather in Australia or New Zealand, make sure you go when it is winter here.
How much money do I need and how long should my trip be?
These two go hand in hand, after all the amount of money you have can often dictate how long you can travel. This in turn can have a knock-on effect on how long you can spend in each place. Once you've figured out where you want to go, what you want to do and what time of year you're going this will give you a better indication of the budget you'll have to work with. You can then either decide to cut stuff out if it costs too much, or take that little bit longer saving so you can experience everything you had your heart set on.
Remember, the budget that you leave with doesn't necessarily have to last you for the entire trip, as there are many options for working on your travels. If you fancy heading down under and wish to stay for a good few months make sure you apply for a working holiday visa. This will enable you to pick up work here and there to supplement your travels. It's a straightforward process and enables you to stay for 12 months – you can even extend it to 24 months, but this will require 3 months work in an agricultural position. This can be fun, but it's hard work too!
What to pack?
Obviously you're going to need a good backpack, but you don't want to be lugging your worldly possessions around on your travels. We recently wrote a travel packing guide that can help you out with this, ensuring you have everything for your world adventure.
Get in touch and let us know your important travelling questions. After all we're here to help!