United Airlines has signed a deal with Airbus to purchase 50 new A321XLR aircraft as it starts replacing its ageing fleet of Boeing 757-200 aircraft.
The A321XLR is the latest in the narrowbody A321 family and boasts the range to comfortably fly transatlantic routes from the east coast of the United States to Europe.
With seating for around 180 passengers, in a two-class configuration, the new order from United will allow the airline to continue operating what are known as 'long and thin' routes which are flights from large cities, such as New York, to smaller ones with less demand, like Stockholm and Berlin.
The order for the relatively small A321 also allows for the possible future expansion into new secondary European cities, such is the present-day demand for point-to-point flying rather than connecting over a hub.
The A321XLR boasts 30% more fuel efficiency compared to the 757, which will enable United to further lower its carbon footprint as it attempts to achieve its overall carbon reduction target of 50% by 2050, relative to 2005 levels. The new aircraft is also good news for passengers and offers a much-improved flying experience with features such as LED mood lighting and larger overhead bins.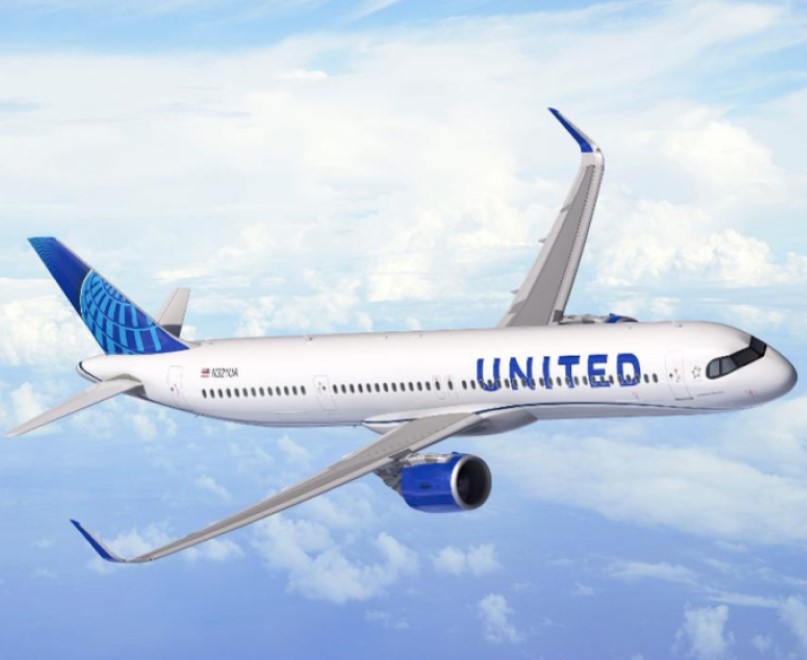 Andrew Nocella, United's executive vice president and chief commercial officer, said of the order: "The new Airbus A321XLR aircraft is an ideal one-for-one replacement for the older, less efficient aircraft currently operating between some of the most vital cities in our intercontinental network. In addition to strengthening our ability to fly more efficiently, the A321XLR's range capabilities open potential new destinations to further develop our route network and provide customers with more options to travel the globe."
The bumper order announcement did however come with the caveat that United was again delaying deliveries of 45 widebody Airbus A350-900 jets, this time by a very significant 7 years.
Deliveries of United's new A350-900 aircraft are now due to start in 2027 whilst the airline instead continues to fly its B777-200ER aircraft for longer. The first B777-200ER will reach 25 years old in 2023 with United saying that the revised delivery schedule better aligns with retirement dates for the 777.
However, the delivery of the A350 seems every increasingly unlikely, given that United are currently also building up a sizeable fleet of widebody B787 Dreamliners. The A321XLR will start deliveries from 2024, though.