How to use an ePassport at the airport.
Since 2006, all British citizens applying for or renewing their passports have been issued with biometric "e-passports".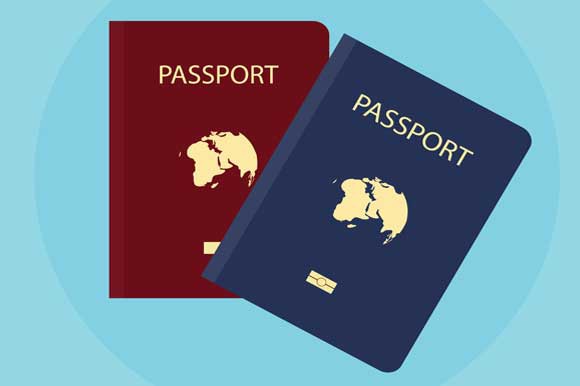 If you're the holder of one of these e-passports, you may be able to save yourself some time at the airport by using the automatic e-passport gates provided at border control.
How does an ePassport work?
An ePassport uses biometric technology. It includes a secure chip that stores the same biographical information that's in your passport, as well as a biometric image of your face. A scanner can read the image. Facial recognition technology is then used to compare the scanned image to an image of you taken by a camera at the airport, to ensure that your face matches the one that's on the passport.
An ePassport gate is an automated barrier. Instead of queuing and then having your passport checked by a border official, you can simply "show" the gate your ePassport. Provided your face matches the passport, the gate will open automatically to allow you through.
Currently you can use the ePassport gates if you're a passport holder of a country in the European Economic Area (EEA) – which includes the UK – or Switzerland, and your EEA passport has the appropriate logo. You can't use the gates with a national identity card, and you generally have to be 18 or older to use them.
How to use an ePassport gate
If you're using an ePassport for the first time, there's no need to worry – the process is quick and simple.
Approach a gate and place your passport on the scanner, ensuring that your photograph is face down. If your passport is in a cover, rather remove the cover first.
Once your passport has been accepted, remove it from the scanner and take a step forward, into the booth. Markings on the floor will show you where you need to place your feet.
If you're wearing glasses, take them off. Look directly at the camera. The gate system will then attempt to match your face to the photograph stored in the chip on your passport. Once a match has been made, the gate will open and you'll be able to proceed.
If your passport is rejected, you'll need to ask a nearby border officer to check it manually. However, it's not common for a passport to be rejected, unless there's a genuine problem with the passport, the quality of the photograph it contains or the biometric chip.
At which airports can you use ePassport gates?
ePassport gates are now available at most major airports in the UK, including:
- Birmingham Airport
- Bristol Airport
- Cardiff Airport
- East Midlands Airport
- Edinburgh Airport
- Gatwick Airport (North and South Terminals)
- Glasgow Airport
- Heathrow Airport (Terminals 2, 3, 4 and 5)
- London City Airport
- Los Angeles International Airport
- Luton Airport
- Manchester Airport (Terminals 1, 2 and 3)
- Stansted Airport
Advantages of the ePassport
Using an ePassport is much faster than the traditional border control process. Even at peak times, queues for the ePassport gates are short and move quickly. So using an ePassport may get you to your destination that little bit faster. The ePassport also frees border officials to focus on other security-related activities.