So, you've bagged yourself a nice low-cost flight to America, but what about when you get to Las Vegas, will your budget be blown in no time? Well, of course you can spend, spend, spend there, especially in the casinos or swanky restaurants. But be a little canny, and you'll be surprised how far your dollar will go.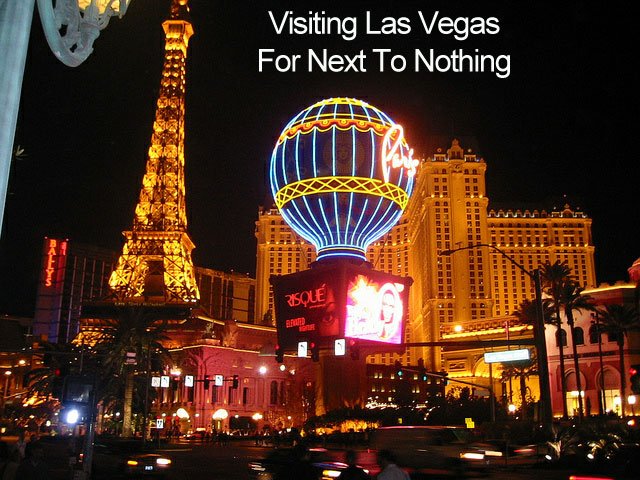 First things first; be prepared! Pick up a few useful money-saving items.
Number one is a player's card on which you can earn points as you go. And in this case, points mean free stuff and good offers.
By the way, smart players do their gambling off the Strip, and never ever try and take on anyone who looks remotely like they know what they're up to. Don't be a sucker, it's very expensive.
Next thing to get from your hotel is their Fun Book. It'll be packed full of coupons to save you dollars. The other book to get hold of is the Las Vegas Entertainment Book, an annual publication with coupons for restaurants, movies, sporting events and much more.
By the way, whatever you are looking for, ask! Whether it's a deal, a discount, an upgrade, don't be shy. In this town if you don't ask, you definitely won't get.
Some tips for the inner man (or woman) relate to the famous buffets at the big hotels. They are great value for money as you can eat as much as you like. But remember buffets are cheapest at lunch rather than dinner, often under $20 for the most amazing array of dishes.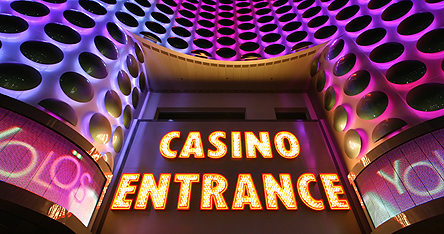 Another tip is to grab yourself a line pass if you're gambling and feel peckish because that will get you straight to the front of the buffet queue.
If you like a tipple, remember that most big casinos offer free drinks for gamblers, and you don't have to be a high roller at the most expensive blackjack table either. There's plenty on offer at the most humble slots too.
It definitely pays you to get your drinking done before you hit the clubs where the drinks are most definitely not free. Try the Wynn for delicious free Mojitos and branded Tequila too.
For free entertainment, don't miss out on the Freemount Street Experience. This is where Vegas all started and every night you can watch a great light and sound show, as well as plenty of free concerts.
A concert of a different kind happens for free at Bill's gambling Hall when 'Elvis' steps out on stage to belt out all the hits three times a day, five days a week.
If you still have a sweet tooth after all the buffet desserts, how about some free chocolate? It's on offer at the Ethel M Chocolate Factory when you take a self-guided tour. If that's not sweet enough, M&M's World is a three storey celebration of the colourful candies.
Walk it all off with a trip around the spectacular free shows at the big resort hotels.
Head for the Bellagio for a magnificent water, music and light show every half an hour. Then, there's the aquatic high jinks at Caesar's Palace, like the animatronic mythical masterpiece telling the story of 'The Fall of Atlantis'. Oh, and don't miss the giant aquarium with sharks and all manner of exotic fish.
Want to see lions? Where else than the foyer of the MGM Grand. You get to walk through a glass tunnel that puts you very close to the pride.
Finally, at Circus Circus there are plenty of acrobats, trapeze artists, clowns and jugglers to keep you amused – all for free.
They are plenty more ways to do Vegas on a budget. If you've been there and done it, why not spread the word? Let us know what you did and how little it cost.
You can get deals on flights to Las Vegas from the following UK airports
Heathrow to Las Vegas
Gatwick to Las Vegas
Manchester to Las Vegas
Edinburgh to Las Vegas
Newcastle to Las Vegas
Glasgow to Las vegas
Birmingham to Las Vegas