Ever heard of the term 'set-jetting'? It's been coined to describe the massive uptake in people booking trips specifically to visit the sets of the films and TV shows they've been bingeing over the last couple of years. With 2023 set to be the first year of proper, restrictions-free travel post Covid, it looks like set-jetting is about to get hella popular.
So we thought we'd jump on the bandwagon and rustle up a list of the best things we reckon you should watch this year to get the wanderlust going, from the return of And Just Like That… to Mission Impossible: Dead Reckoning Part 1 and all sorts of things in between…
For the road tripper: Poker Face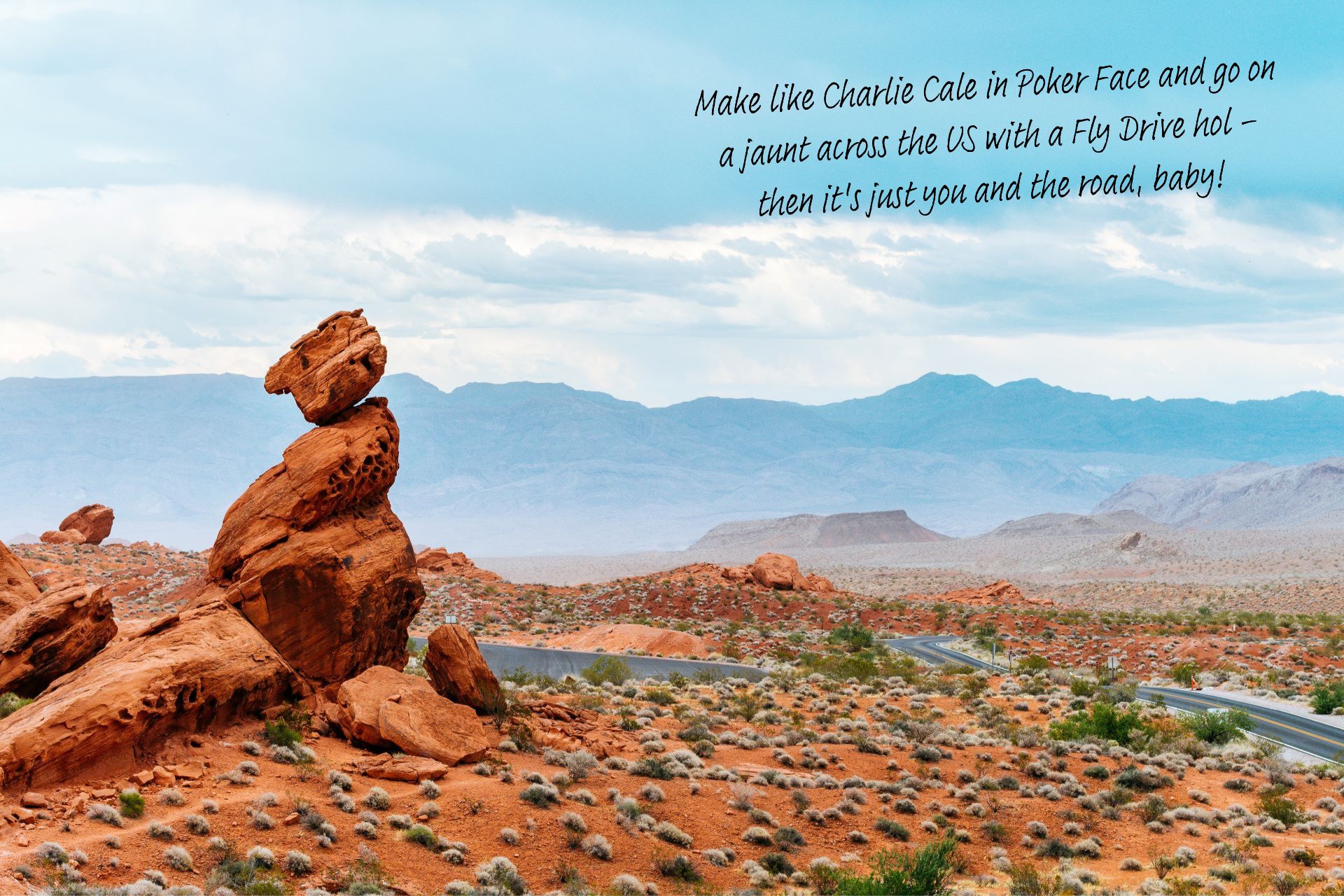 If, like us, you're obsessed with Knives Out (and Daniel Craig as Benoit Blanc), then you're gonna love this one. Whilst it doesn't have Daniel Craig in (boohoo), Poker Face is written and directed by the same guy, so you just know it's gonna be good. Described as a 'mystery of the week' style whodunnit that follows in the steps of absolute classics like Columbo, Poker Face follows the story of Charlie Cale, a human lie-detector who doesn't take no bull.
A cocktail waitress in a Vegas casino hiding from her dubious reputation (turns out being great at calling people's bluffs will turn a few heads in Viva Las Vegas), she goes on the run when a fellow waitress turns up dead in suspicious circumstances, taking to the road in her trusty Plymouth Barracuda across the States, stumbling into a new mystery each week as she goes. Out now in the US, critics are raving about it, but we love it because it's making us want to take that sprawling USA road trip more than ever. Watch this and you can expect to get a hearty dose of good old Americana.
If you like what you see, why not have a gander at what you could get up to on your own Fly Drive hol across the States? How about a jaunt along Route 66? We've got an itinerary whipped up already for you, and it's been tried and tested by our Marketing head honcho, Mandy (hint: she bloody loved it!)
Poker Face was released in the USA on 26th January 2023 on Peacock; a UK release date has yet to be announced. 
For the foodie: Somebody Feed Phil
Yep, that's right, fictional shows aren't the only ones making our list. We love a good documentary series all about our second favourite F word after flights – FOOD. Somebody Feed Phil follows Everybody Loves Raymond creator Phil Rosenthal as he goes off on jaunts across the globe to take a literal bite out of the local cuisine. And no, we're not jealous. At all.
Past series have taken viewers all over the place, from Mexico City to Tel Aviv, New Orleans to Cape Town, New York to Singapore – you get the gist. Season six, which just aired back in November of 2022, had him in Philadelphia, Santiago and Croatia. But one of our fave episodes was the very first, back in 2018, when Phil headed off to Bangkok. He checked out the floating markets (an absolute MUST when in the city), sampled some of the world's best street food in Chinatown, and even took on an epic 25-course tasting menu. Whilst there's no set date for the next series, we do know that it's been confirmed we'll be seeing more of Phil in the future, so get ya knives and forks ready!
In the meantime, we've got the lowdown on what you can expect if you're saying hello to Bangkok for the first time, when's the best time to be in town, even what the weather's like over there! You're practically sorted. Right, what time's the flight?
Somebody Feed Phil last hit Netflix in November 2022; season 7 is expected to arrive by the end of 2023
For the Carrie wannabe: And Just Like That…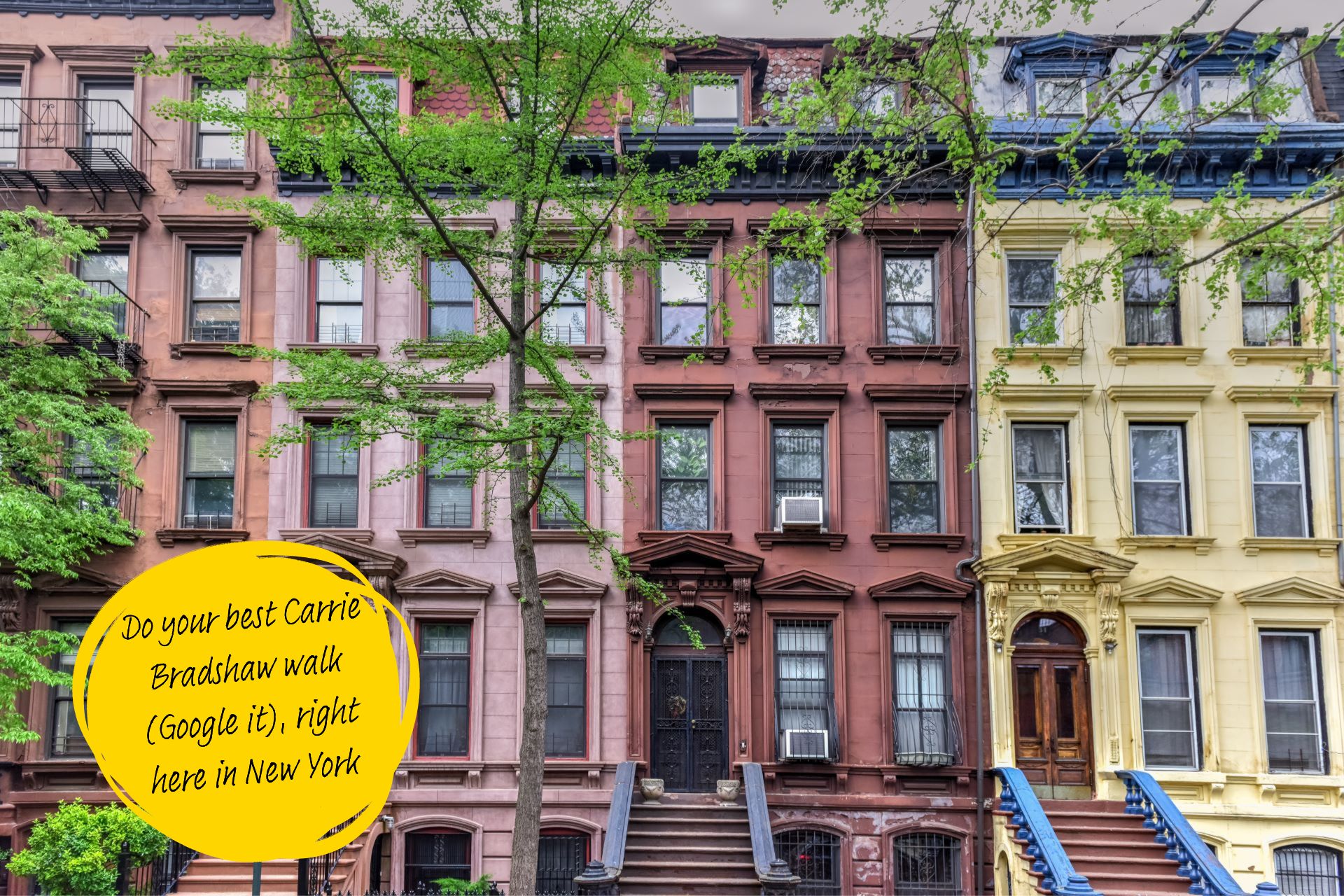 Back in 2021, we were blessed with a follow up to the antics seen in Sex and the City which – look away now if you still need to catch up! – saw Carrie figuring life out post Big, Miranda running off to LA with her new beau Che Diaz, and Charlotte continuing to wrangle her two kids. Kim, meanwhile, is doing 'something' over in London.
We don't need to tell you that Sex and the City, like FRIENDS, is pretty much synonymous with New York City. They're like two peas in a pod. There's loads of tours on offer that'll show you all of the hotspots featured in the show, especially the West Village and SoHo. We're talking Carrie's apartment, The Plaza, Magnolia Bakery, and cosmos at Scout's.
Any visit to New York just ain't a visit to New York without a trip to Central Park, and you can visit Loeb Boathouse whilst you're there, famous for a certain scene in the show, but also home to bloody mega view of the park. We reckon a trip to MoMA wouldn't go amiss either!
And Just Like That… is set to return at some point in 2023
For the globetrotter: Mission Impossible: Dead Reckoning Part 1
Would you look at that, Mr Cruise is once again off on his most dangerous mission yet in the whopping 7th instalment in everyone's fave guilty pleasure action series – Mission Impossible. Mission Impossible: Dead Reckoning Part 1 doesn't just have a super long title, it's also got a super long list of filming locations stretching right across the globe, from Norway to Italy, and right on to Abu Dhabi.
It's also suffered from super long delays.
But rejoice action (and Tom Cruise) lovers, because it's now slated to finally land in cinemas on July 14th this year. The Mission Impossible franchise has always been a sure fire way to get the wanderlust going, with the films taking us all over the bloody place over the years. It's called in at Austria, the UK, New Zealand, France, the USA, India, and the Czech Republic…blimey. But some of the most memorable scenes have been filmed in the UAE – remember that one where he clings to the outside of the Burj Khalifa?!
Dead Reckoning Part 1 is set to follow the events of the previous instalment, where Ethan Hunt and his crew saved the world from nuclear apocalypse – it's all in a day's work for that lot. Expect to see faves like Simon Pegg, Rebecca Ferguson and Ving Rhames returning for this one, too. The first trailer has been released so you can scrape what details you can from that, but we reckon it's a fair bet that we'll be seeing plenty more antics across the globe, and we'll be trying to refrain from (and probs failing) whacking some more flights in our baskets.
Mission Impossible: Dead Reckoning – Part 1 will hit cinemas July 14th 2023 
For the explorer: Dune Part 2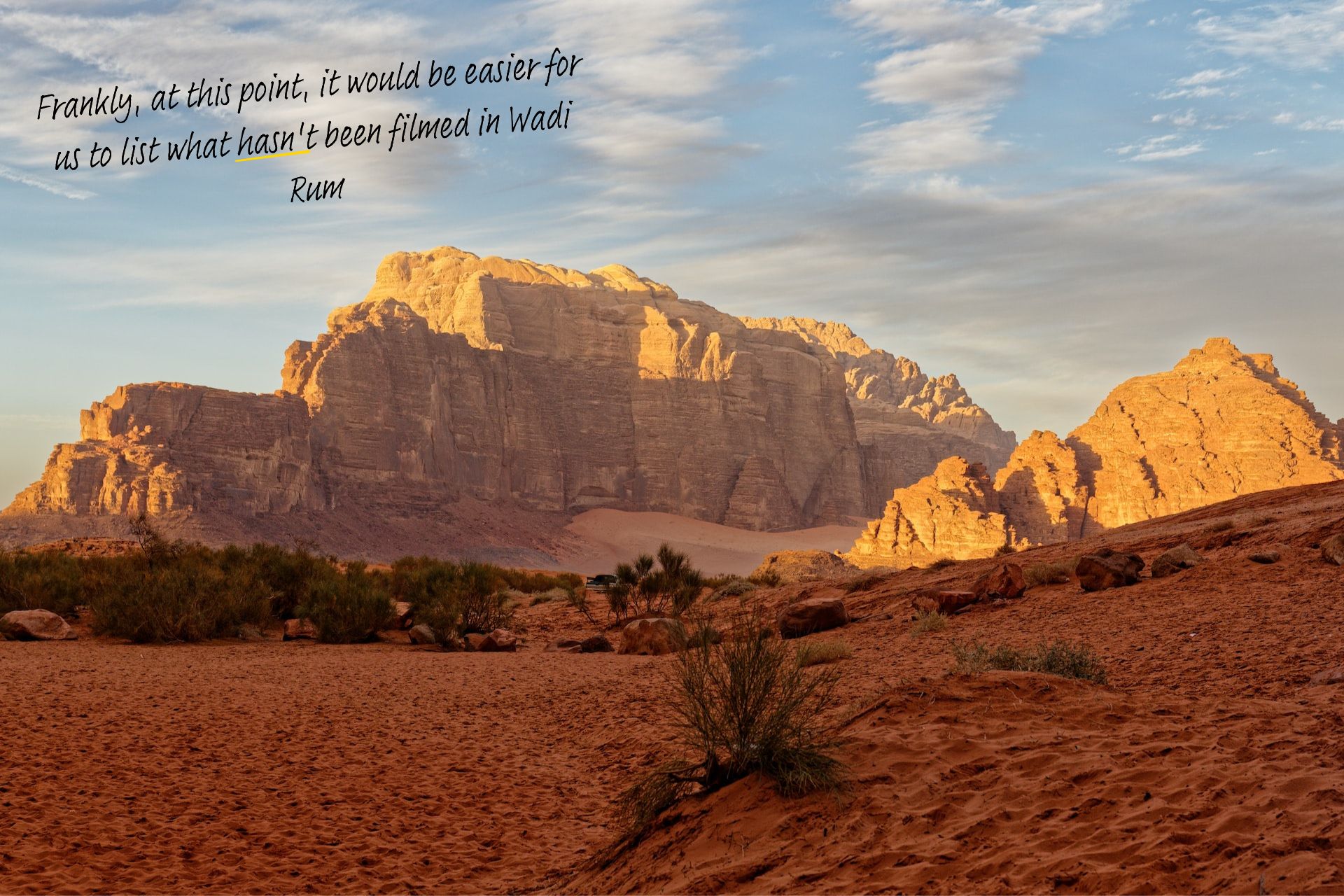 All sorts has been filmed in this neck of the south Jordan woods, going all the way back to Lawrence of Arabia in 1962. Since then, the productions of Prometheus, The Martian, and Rogue One: A Star Wars Story have all set up shop here in this gorgeous sandstone valley.
It lends itself, as you can probs tell, quite well to broody, out-of-this-world settings. Its services have most recently been used in the follow up to 2021's Dune, adapted from the 1965 novel by Frank Herbert. Set in the distant future, it follows Paul Atreides as his family, the House Atreides, is thrown into a war (aren't they always?) for the deadly and pretty inhospitable desert planet Arrakis. The sequel will continue to follow Paul's story as he seeks to avenge his family (same old, same old) and attempt to prevent a terrible future that he only he can seemingly predict. Filming took place in Jordan once again, so you can expect to see some more sweeping expanses of Wadi Rum and beyond.
A great way to get an idea of this Mars-like landscape is to get yourself in a 4×4 with a local Bedouin guide. You'll catch sights like the petroglyphs carved into the rocks by the Nabateans (that's the same folks who carved Petra, another cinema icon – hello Indiana Jones!), stop off for a spot of tea in a Bedouin camp, and even get a little bit of hiking in up to some mega viewpoints. Don't forget to make a visit to Lawrence Canyon and Lawrence House whilst you're there – both are said to have been used by the real Lawrence of Arabia. Oh, and Mushroom Rock too. It's a rock. Shaped like a mushroom. A must see!
Dune: Part 2 is expected to be released on November 3rd 2023
For the Old Hollywood geek: Babylon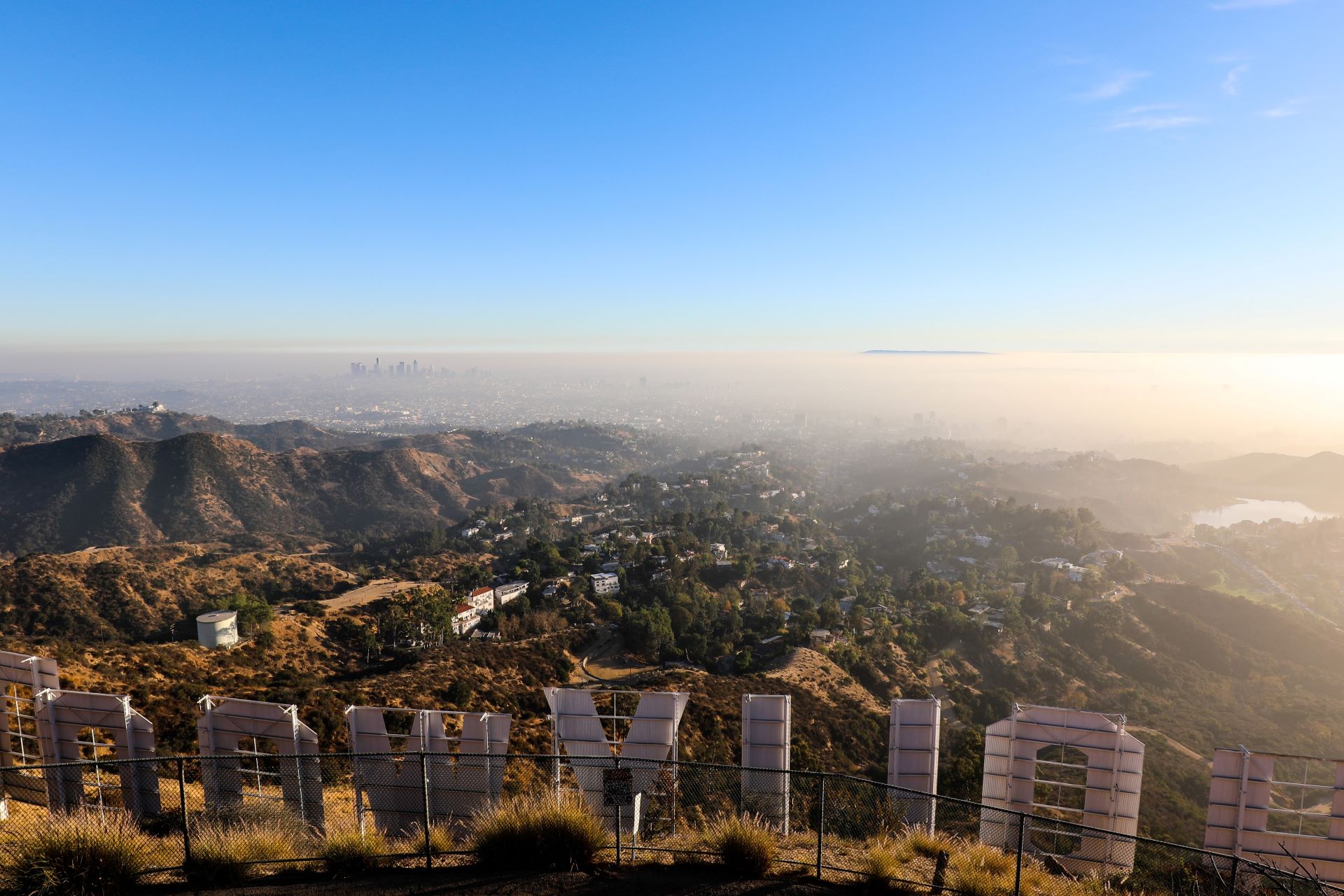 We don't know about you, but we absolutely loved La La Land when it released back in 2016. And we love to hate its ending too (if you know, you know.) That was set in, well, La La Land (AKA Los Angeles) and so is director Damien Chazelle's latest flick, Babylon. But unlike La La Land, set in present day LA, Babylon takes us right back to beginning of the Golden Age of Hollywood, pre Code, pre sound – yep, we're talking about the era of silent movies. Hollywood staples Brad Pitt and Margot Robbie play the handsome, but troubled (and often married) film star Jack Conrad and Nellie LaRoy, an ambitious self-declared star from New Jersey. The story follows the change that ricocheted through Hollywood as movies transformed from being silent into so-called Talkies.
That's all well and good, but what we really love is the setting: present day LA is great, but LA when the fun was just getting started up in Hollywood? Even better, we reckon! Obvs, we can't get you on a flight to Los Angeles as it was during the Golden Age of cinema – Netflights is good, but it's not that good – but we can get you on your jolly way to checking out what does remain of that era. The Griffith Observatory, for starters. It's a classic, but it offers up one of the best view of LA, and of the Hollywood sign in particular. Then there's the Frolic Room, Hollywood's oldest bar – it doesn't have a website, so that gives you an idea as to what the vibe is like. Howard Hughes used to own it, and Frank Sinatra and Judy Garland were both known to knock back a few cocktails there. It's small, but packs a whole lotta history. Our kind of dive bar.
There's Chateau Marmont too, of course, another Hollywood staple. Sitting just above Sunset Boulevard, it opened in the 30s and was supposed to be a secluded hideaway for the studio stars to responsibly return home to and keep their squeaky clean reputations intact. Supposed to be. Instead, James Dean jumped out of one of its windows to audition for Rebel Without A Cause, and Led Zeppelin would ride their motorcycles through the lobby… Anyway, this is an absolute must visit for a bite of history. Speaking of bites, you can drop in a for surprisingly cheap lunch!
Babylon was released in UK cinemas on 20th January 2023.

St Paddy's Day has only gone and come around again! So we've done the civic duty of rounding up a…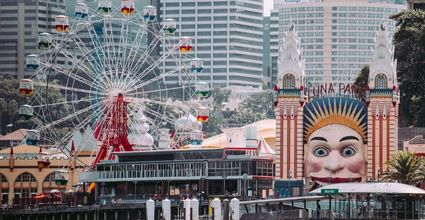 Sydney is the long haul of long haul - so you better make the most of your time over there!…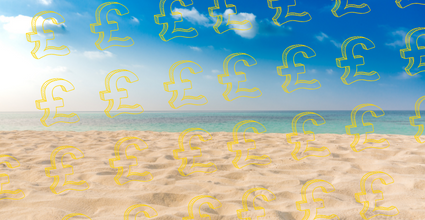 We've rounded up some of the best places to visit where your good old British pound will travel further -…