It's easy to get your holiday wardrobe wrong when holidaying in the United Arab Emirates. With a climate to die for, beaches and crystal clear waters, it can be easy to pack everything you want for a trip to the Caribbean. But you may need to put in a little more thought when visiting a place like Abu Dhabi.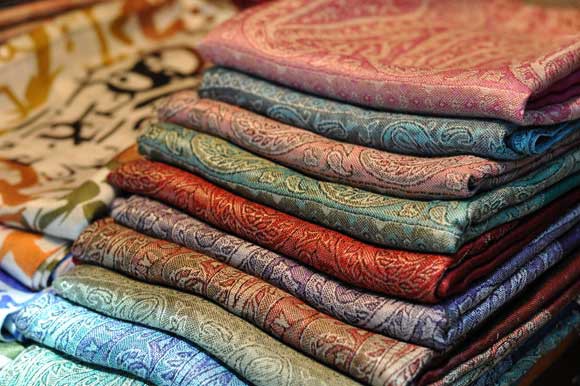 But don't let the thought process discourage you, as the UAE isn't as uptight on clothing as you may have heard. So you can still opt for a stylish and effective wardrobe without feeling you style has been stifled.
Dos and don'ts
When wandering the streets of Abu Dhabi, tourists can keep cool and look good, but must refrain from going topless or wearing something strappy, as shoulders should be covered at all times. Low v necks, for men and women are also mostly frowned upon, and be careful with a slogan t-shirt as you never know who you could offend.
Women can wear skirts but these have to be knee length or longer, and in some areas shorts are acceptable for men, but it's best to play it safe with trousers.
Women will be glad to know that dresses are perfectly acceptable, so that sophisticated evening look can easily be achieved; but still ensure you're covered in a respectable way. Tight fits will also raise eyebrows; this goes for men and women and sports clothes are only considered acceptable on the sports pitch.
For those men out there who may be considering a stag do in Abu Dhabi, the fashion of dressing as a woman is one you should avoid; it could land you behind bars.
The beach
The famous soft beaches of Abu Dhabi are a completely different ball game altogether when it comes to clothing.
Women can wear bikinis. Just ensure you cover up when you leave the beach and don't wear a bikini that would make Brazil blush. Always remember no topless sunbathing as this is highly frowned upon.
It should also be noted that there is no law requiring women to cover their hair during their holiday in Abu Dhabi.
Days out
Days out are always the perfect time to whip out something special for your holiday. Whether it's those expensive shoes you've been dying to wear, or a classic you can only sport on holiday, trips often provide the perfect opportunity to get dressed up a little.
By now you know you have to adhere to a certain code of dress in this Middle Eastern country. Although not strict, there are still specific items you can and can't wear; but obviously you can cater your trip outfits around this. This is helpful to know when visiting certain landmarks in Abu Dhabi, where stricter rules may be imposed on you.
For example, the Emirates Palace is a place where respectable dress must be worn at all times, and for all the men out there, make sure you don't wear any form of shorts, no matter how long, as you will get turned away.
Respectable dress of the highest form is a must at the Sheikh Zayed Grand Mosque, as it is with any mosque. These are the only places that women will be required to cover their hair before entering, but don't worry if you've forgotten to bring something, as the Grand Mosque will provide something for you to cover up.
When holidaying in Abu Dhabi, just remember the rules aren't as bad as you may think. You can still look amazing when covered up, just wear the right materials and make sure you know the rules wherever you're heading.
Blog & News categories
Looking for a flight?
New York Flight Deals
Hong Kong Flight Deals
Bangkok Flight Deals
Miami Flight Deals
Kuala Lumpur Flight Deals
Las Vegas Flight Deals
Need to style these up so that there is an icon then link them to the relevant pages