New York City. One of the most iconic cities in the world (if not THE most iconic city in the world, let's be honest). A trip to the whoppin' Big Apple is a bucket-lister, that's for sure. But do you need to plan long in advance to get your bite? Nope! It's at the top of our list for a last-min getaway. Wanna know why NYC is a great last-minute destination? Well, it's because there's always something going on, any time of year. Come on, it's New York bloomin' City! AKA, that place that never sleeps, not even in the depths of winter. So, if you want energy, fun and food, NYC ain't gonna disappoint. Zero planning required.
Read on for all the reasons why using your last-minute annual leave for an NYC getaway is a sure-fire way to guarantee some fun (just not always sun).
The weather, for starters
Look, New York may not have sun 365 days a year, but whatever it does, it does to the extreme. Pick summer and you can expect it to be hot, hot, hot. New York summers are myth makers. There's festivals, rooftop bars and boat tours to fill your days, plus there's air-con and ice cream everywhere to keep you cool. But choose New York for your spring getaway and the weather will be perfect for loads of walking and sightseeing. Plus, the blossom is out in full bloom. Simply gorgeous.
"New York summers are myth makers."
The chillier months are just as magical and, if you ask us, which you should, they might just be our favourite time of year. Autumn gets you Central Park in all its flaming glory – *chef's kiss*. Go for winter (dare we say it, for the holidays), and the lights, snow and festive spirit will set the scene, a scene right out of some of your fave movies, that is. Hello? Ice skating at Rockefeller?
Basically, what we're saying is that no matter when you try to squeeze a last-min holiday into your calendar, NYC will be mega.
You won't be scrabbling for accommodation
When you book a holiday last-min, you don't want to be scrabbling around for somewhere to stay. In New York, that won't be the case. There are more than 600 hotels in this city! Ironic, considering it's the city that apparently doesn't sleep. Whether you want five-star luxury or just somewhere cheap and cheerful to rest your head at night, there will be something to suit.
If you're after somewhere that's all the rage now and great for younger travellers, try out ROW NYC. They describe themselves as being 'more New York than New York', so you know you're in for a treat. With a great location just round the corner from Times Square, you couldn't be more centrally located if you tried really, really hard. Their approach is to mix that bit of urban grit that visitors to New York love with some serious grandeur. Think spacious rooms and bright, bold wall graphics set against some crisp neutral tones – all created by internationally-renowned design firm, Gensler. Oo-er.
But if you want something proper fun and contemporary, check out POD 39. Centrally located and seriously tech savvy, this budget-friendly hotel is perfect for the social butterflies amongst you who love making new mates when you get to a new place. Kind of like a hostel, but only way, way better, Pod 39 gives you the best of both worlds – you'll get the social aspects of a backpacking trip thanks to all of the community led activities they have on (hello, gorgeous rooftop bar), but without having to deal with a snoring neighbour, underwear on the radiator and dot, dot dot… That's because all of the rooms at Pod 39 are fully private! Hallelujah!
If you want a taste of the city of old, then try the New Yorker. A classic spot in the city, this place was built in the 30s and still retains its Art Deco charm in the heart of Midtown Manhattan, where she's been the 'Grand Old Lady' of the neighbourhood for decades.
There's plenty of last min activities…
Most attractions in New York City don't need an advanced booking, which means you can still see the sights when you're jetting off last minute. The ones you may need to book for are the Empire State Building, Statue of Liberty and 9/11 Memorial and Museum, but you can usually get a spot a few days before. The CityPASS also gives you admission to a few main attractions and the site makes it easy to book your spot, so you won't miss a thing when you're there.
"The ones you may need to book for are the Empire State Building, Statue of Liberty and 9/11 Memorial and Museum."
You might even be lucky enough to get last-minute tickets to a Broadway show. Head to the red steps in Duffy Square on Broadway at 47th Street. Here you'll find the main booths selling same-day or next-day tickets.
…and attractions that require zero booking
Walk across Brooklyn Bridge and explore the neighbourhood. Find a stylish bar for a cocktail in the Meatpacking District. Walk The High Line or spend a lazy afternoon in Central Park. Take your photo at Times Square. Grab a coffee in Manhattan and go for a posh lunch on the Upper East Side. Sure, you can hop on a Schooner and see the city from the water…for a price. But you can get a proper taste of local life by boarding the Staten Island Ferry – and you can do it without dropping a dime! Operating since 1905, it's a completely free service. Love it! And once done with that, you can head to an altogether different sort of vessel…
Known as the – wait for it – Vessel, this brand new landmark is, admittedly, a flight of stairs in the Hudson Yards – but it's a really cool flight of stairs. Imagined by Thomas Heatherwick and Heatherwick Studio, it acts as a interactive work of art, a focal point where people can enjoy new perspectives of the city.
And I bet you didn't know that every Friday from 4 to 8pm, MoMA – or the Museum of Modern Art – is free! But if you're not gonna be in town on Friday, no worries, because their Sculpture Garden is open to the public every day from 9.00am to 10.15am – and most people don't even know it exists! Another little-known freebie is the New York Aquarium, free to the public on Wednesdays from 3pm until closing.  Oh, and we'll chuck this great tip your way too: Big Apple Greeter is a volunteer-based visitor service for tourists full of native New Yorkers, so if you want to see the city the proper way, then request a greeter.
See! You can do as much or as little as you like from the moment you land. Sorted.
So…need a last min flight?
There are direct flights from across the UK to New York every day of the week, multiple times a day. That means you don't need a full seven or 14 days to travel — you can go on the days that work for you. Plus, with lots of flights, it's easy to get yourself a seat, and often for a low price – just click here to have a gander at your options.
Put your heads together and get an idea of prices and flight times, then search for flights for your last-min trip to the Big Apple. Netflights will get you sorted.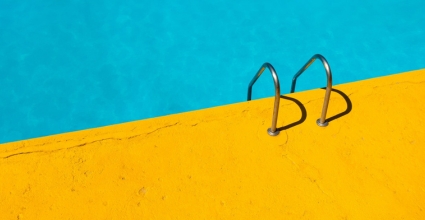 It's almost summer, folks! So we thought we'd do the hard work for you and scour the internet for the…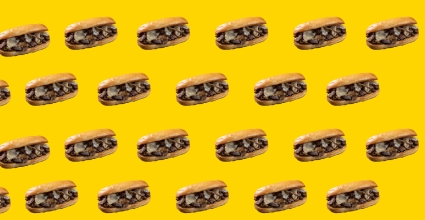 We love a British butty as much as the next person, but here's a look at some sandwiches from around…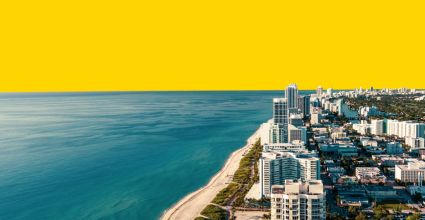 We're Brits, so we like to talk about the weather. A LOT. We especially like to talk about the weather…