What with all this talk about Charlie putting his big crown on this week, our thoughts naturally turned to the crown jewels. No, not the shiny, really expensive ones! The other, er, more natural ones… Anyway, here's our list of the world's best nudist beaches, because you know you've always wanted to try it…
Playa Zipolite, Oaxaca, Mexico
The first place in Mexico to legally allow nudist bathing, this beach in Zipolite, Oaxaca is actually clothing-optional, so you don't have to go fully starkers – although you do have to bare all during the annual Zipolite Festival Nudista held every February. It's mega low-key here, with wide, golden sands and a laid-back 70s hippie vibe. Said to be one of the more free-spirited places in Mexico, Playa Zipolite is also LGBTQ+ friendly. Make note: Playa Amor is a little enclave and the part of the beach where you'll find most of the nude bathers gathered.
To be honest, Zipolite is a bit a like Tulum in feel, but without the resorts all over the place – just some thatched-roof huts and a few more rustic hotels, with some more upscale options thrown in for good measure. A little over a mile in length, it's got some mega cliffs at either end and a strong current, making it really great for surfing. Or, like us, you could just rent a sun lounger and a palapa (that's a thatched umbrella) and while away the hours, which is how we think Zipolite should really be done.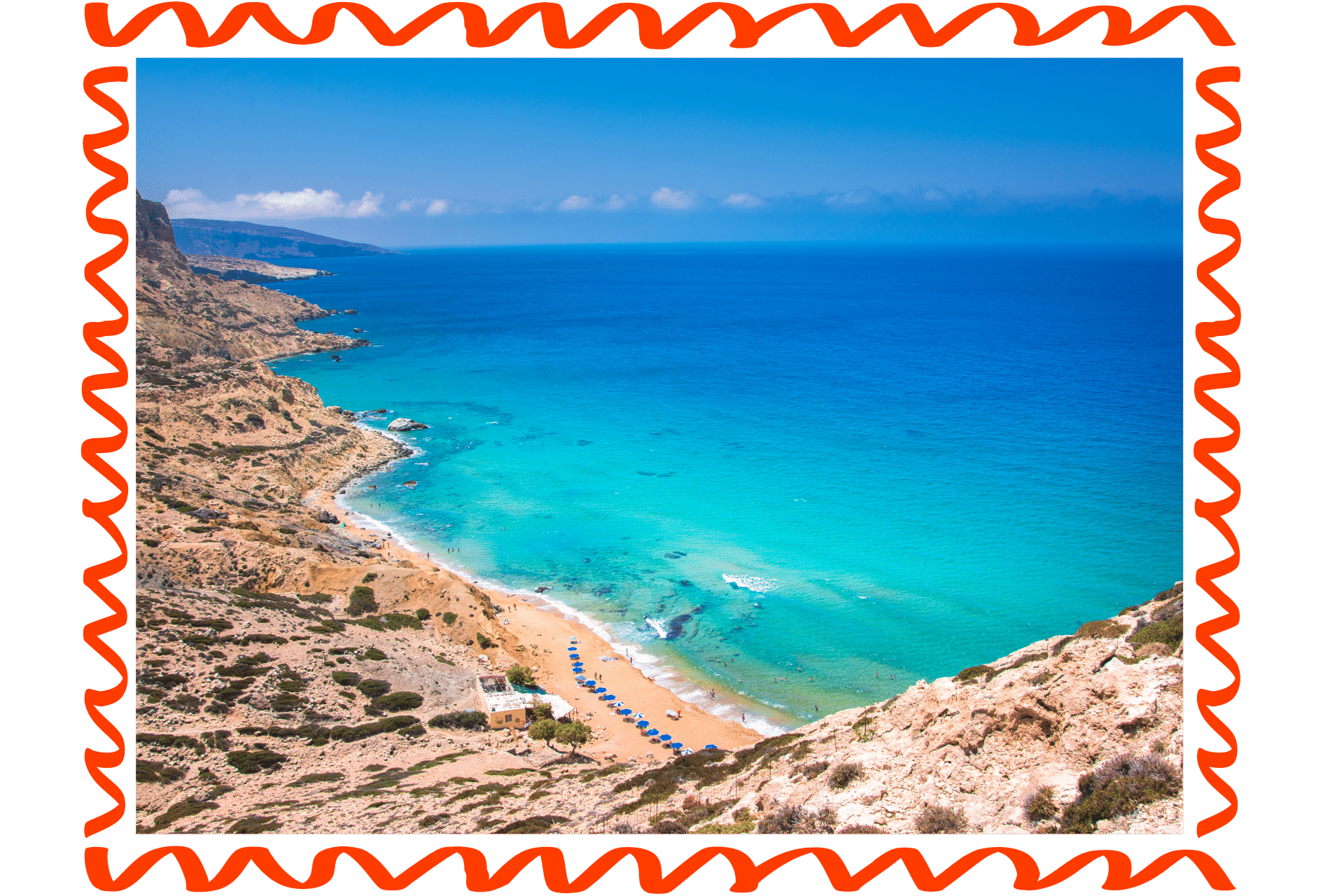 This secluded beach on the Greek island of Crete makes you work for it! You'll have to come by either boat or on foot, following a pretty tricky 40 minute hike from Matala down a steep, rocky path. But it's more hidden location is what makes it one of the world's best nudist beaches. After your workout, you'll be greeted by mega clear water, the famous Mojito Canteen (who claim to make the best Mojito in the world…) and quite a few people with the crown jewels out, obvs.
Other than the Mojito Canteen, there aren't really any facilities here, which can be a let down for a lot of the people that come here, but the key thing to remember with this beach is that the prize is the seclusion you'll get to enjoy, as well as a pretty gorgeous beach. Just make sure to bring your own supplies if you decide to make the trip!
Playa des Cavallet, Ibiza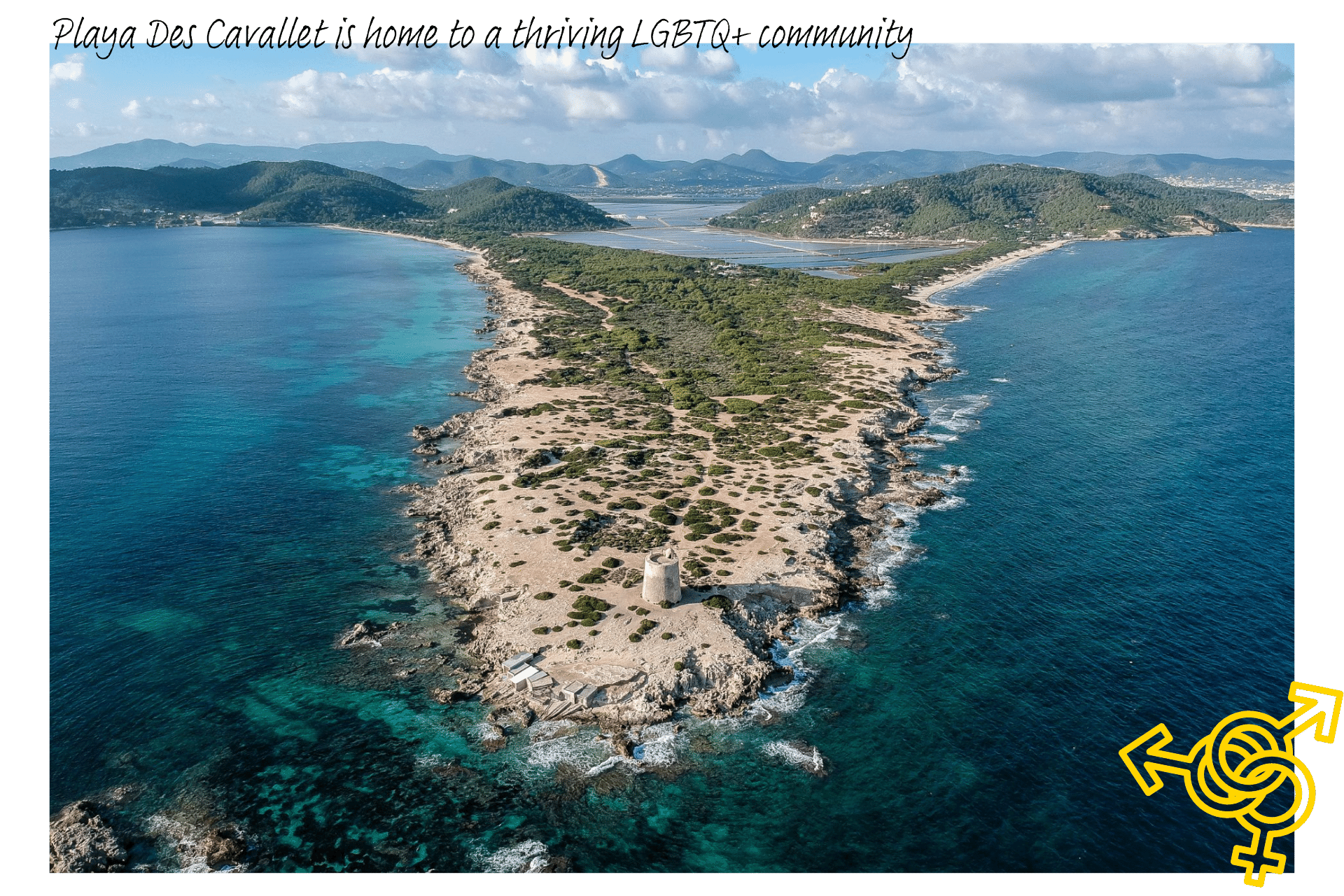 Platja Des Cavallet is a long, narrow strip of white sand and rolling, clear waves in the Natural Area of Special Interest, Ses Salines, in the south east of Spanish island, Ibiza. It's close proximity to Ibiza Town (about ten mins away by car) makes it a fave for visitors, especially those from the LGBTQ+ community – not surprising, considering Spain ranks in the top ten for safest countries for them, according to the LGBTQ+ Travel Safety Index.
The south end of the beach is the spot they favour, centred around a great beach bar, whilst the official nudist section of the beach is to the centre, nestled within some sand dunes which makes for a natural privacy screen. Platja Des Cavallet has got a decent amount of facilities too – think loungers, parasols, showers, and a couple of restaurants (the one on the north end of the beach is said to be frequented by quite  a few celebs, apparently).
One of our fave parts about this place, and what we reckon makes it one of the world's best nudist beaches, is not actually the beach at all – due to its location in Ses Salines, the drive to and from the beach takes you through it stunning salt flats and nature reserve where you might just spot an actual flamingo, who love to roost in the shallow waters. Flamingos?! Say no more, we're on our way!
Valalta Nudist Camp, Croatia
On the tame slopes stretching along the northern coast of Rovij in Croatia is the Valalta Naturist Camp, first established in th 1960s and now a synoynm for high quality when it comes to this, er, more sensitive niche of the tourism industry.
More than just a beach, this camp is a one-stop destinations for those who like to let everything hang free. It's got 4.2km of shoreline to play around with, as well as a bunch of accomodation options, from furnished apartments to modern mobile homes. There's showers, laundry facilities, even a supermarket, salon, and pharmacy. Oh, and there's loads of sports activities too, but just be careful where you put that bowling ball…
Don't get put off by the swingers sign you drive past on your way in either, this is a 100% wholesome – and well-loved – family affair. Nudity is allowed across the whole site, barring the reception, the supermarket, and the restaurants – just don't be surprised if you bump into someone stripping off the second they get outside!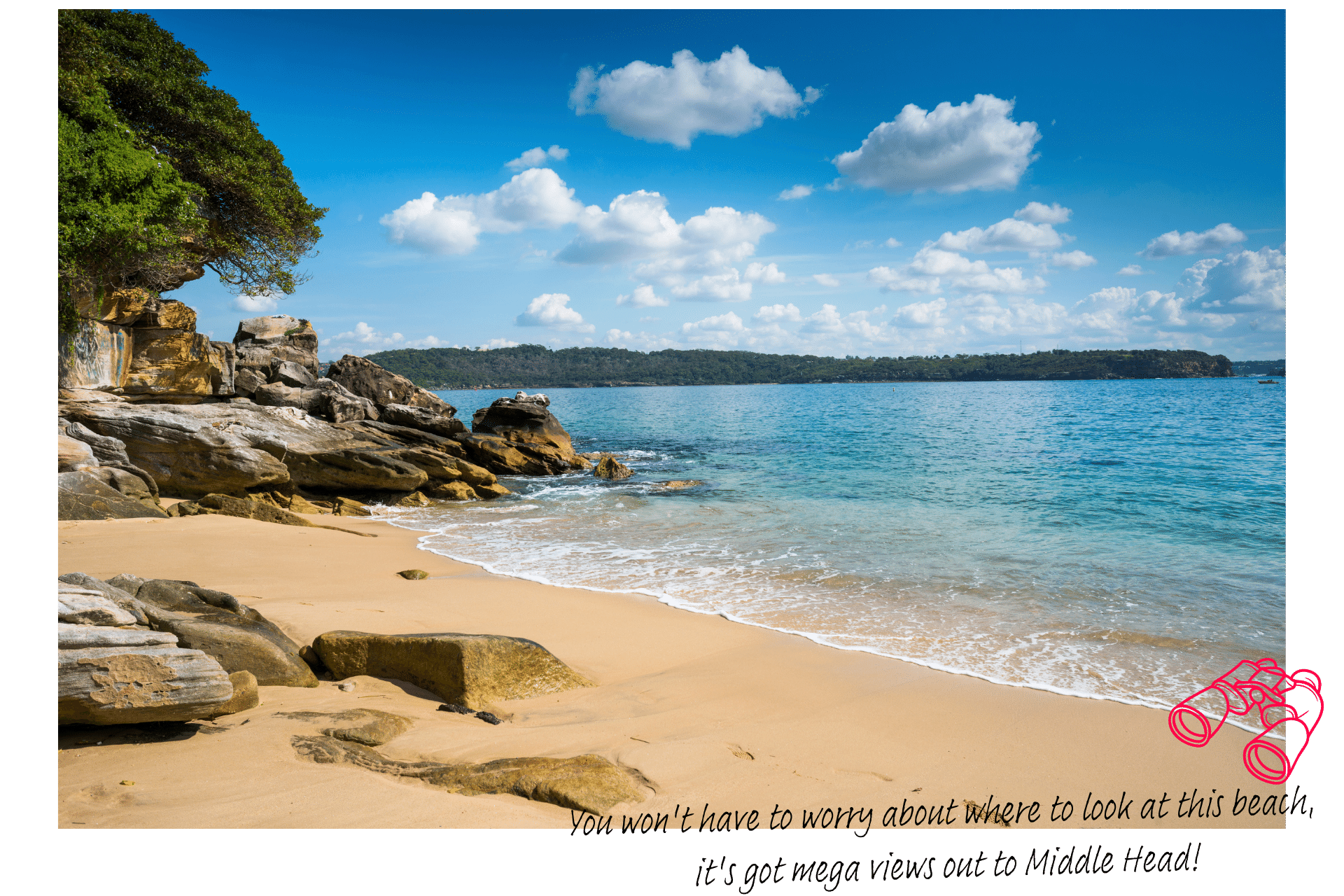 This beach is another one that's popular with the LGBTQ+ community, and it might just be the favourite of the only 3 official clothing-optional beaches in Sydney. Located on the inner-city North Shore, not far from Mosman, which sits just above central Sydney, this 100m stretch of sand is small but mighty, and comes with turquoise waters and mega views across the bay.
It's a little tricky to reach, with the best option being to walk around 100m down Chowder Bay Road and look for the steps that'll take you down to the beach. The facilities here are pretty non-existent too, so make sure you bring everything with you! Whilst the amount of sand real estate might be a little on the slim side here, there's loads of large rocks for you to stretch out on, and you won't get sand in all your nooks and crannies either…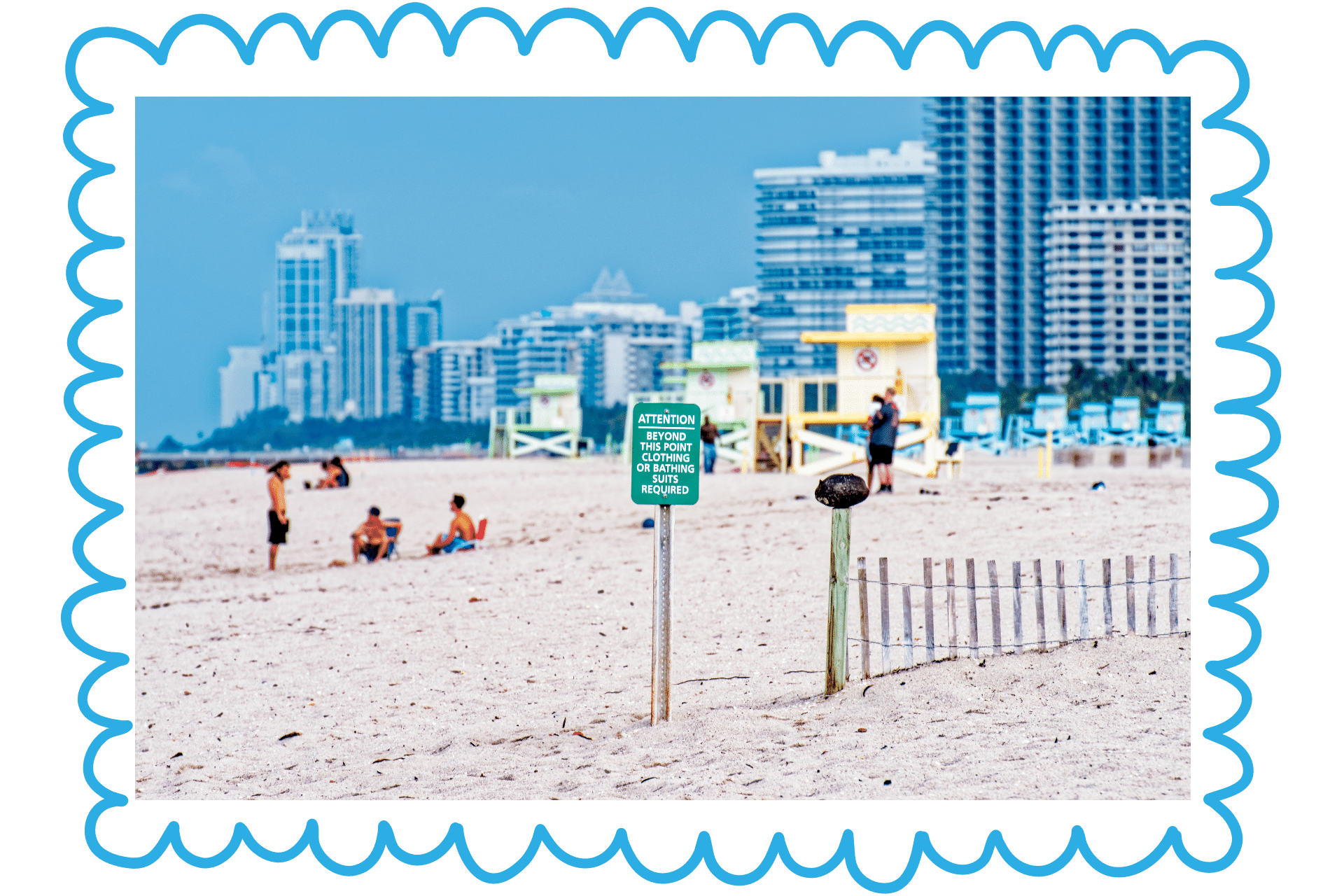 If there's a famous nudist beach out there, it's this one! One of the world's best nudist beaches, and one of the most well-known, is Haulover Beach in Miami, Florida. The Sunshine State's got a few nudist beaches, all pretty tucked away on remote shores, but not this bad boy!
Florida's oldest officially recognised nudist beach, Haulover comes with all the bells and whistles needed to make your au naturel trip a breeze – calm waves and clear waters, sun loungers and umbrellas (even cabanas!), and food to go from the quick and easy food truck on site. As a clothing-optional beach, you can expect a lot of families to be here too, but the official buck-naked part stretches from Lifeguard Stations 12 to 15.
Thanks to its fab parking and transport links, it couldn't be easier to get to. Haulover Beach? More like Helluva Beach!
Have we aroused your curiosity? Your bums could be on one of these beaches in just a few clicks when you book your next cheap flight with Netflights.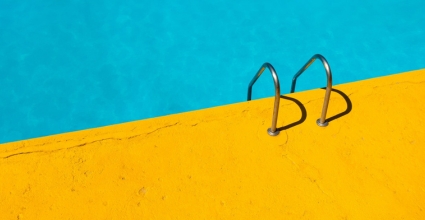 It's almost summer, folks! So we thought we'd do the hard work for you and scour the internet for the…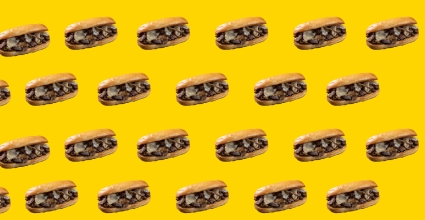 We love a British butty as much as the next person, but here's a look at some sandwiches from around…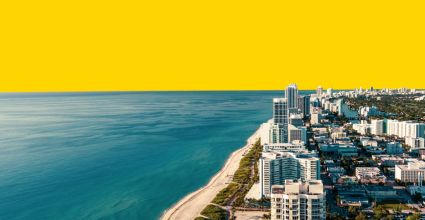 We're Brits, so we like to talk about the weather. A LOT. We especially like to talk about the weather…