While many of New York City's most famous attractions are available to see throughout the year, there are a number of things that are best experienced during the spring season. Just like Rockefeller Plaza is best enjoyed when it is covered with holiday decorations in the weeks leading up to Christmas, there are many attractions that are at their best between March and May. Here are a few of the top things to see, do and explore in New York City this spring.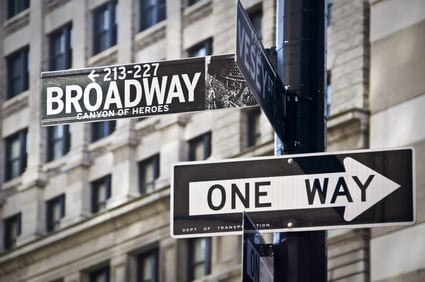 Take a Trapeze Class
If you really want to try something different this spring, you might want to consider taking one of the world-famous outdoor trapeze classes in New York City. One of the most popular schools is located right on the water at Hudson River Park, which means that you will get unparalleled views of the city and the river as you soar at incredible heights. The most common courses take place every weekend for several weeks in a row, but there are often workshops that take three to four hours and help you to feel comfortable with basic manoeuvres.
Eat and Shop at the Hester Street Fair
This market on the Lower East Side of New York City runs for much of the spring and summer, but the first few weeks in April are the least crowded. What makes this market unique is that it sells more than just antiques or art, although it certainly offers a lot of both. The Hester Street Fair also boasts some incredible food vendors that range from alcohol-spiked cupcakes to home-made mini pies or fried chicken, and it is easy to spend a warm spring afternoon here eating your way up and down the market.
Attend the Tribeca Film Festival
New York City is known for its culture, and it is one of the major destinations in the world for serious film enthusiasts. The Tribeca Film Festival was started exactly 10 years ago by Robert De Niro, and he invites many of his celebrity friends and co-stars to attend. This makes the event star-studded, but there are still plenty of opportunities to buy tickets at reasonable prices. If you are hoping to see one film in particular, you will want to pay close attention to the Tribeca Film Festival's website to find out when tickets will be available for purchase on-line.
Have a Pillow Fight
Sometimes the best way to experience a city is to take part in a local community activity, and nothing could be more fun than taking part in the world's largest annual pillow fight. This year marks the eighth celebration of the quirky holiday known as International Pillow Fight Day. If it is anything like last year's celebration, which brought over 5,000 pillow-wielding residents to Union Square, it will certainly be an event to remember. If you miss the 2013 event, remember that it takes place on the first Saturday of April every year.
See a Show On (Or Off) Broadway
There really is no bad time of year to see a Broadway show, and spring often brings with it a release of new productions or new casts to star in old favourites  Whether you want to see Scarlett Johansson in Tennessee Williams' Cat on a Hot Tin Roof or check out the much newer comedy Book of Mormon, you will definitely find something to enjoy this spring. If you aren't able to find something in your budget on Broadway, try one of the contemporary theatres off-Broadway that often boast incredible performances for slightly smaller audiences.
This spring will be a great time to New York City, and there is no shortage of incredible things to explore during this beautiful time of year.
For the latest deals on flights and holidays to New York use the links below.
New York Holidays
London Heathrow to New York
Manchester to New York
London Gatwick to New York
Newcastle to New York
Glasgow to New York