Do you feel like packing up your bags and leaving the grey British skyline behind? If your answer is yes then you're not alone, as many feel like breaking away from the regular 9 to 5 and flying somewhere tropical, to relax in the sun.
But where do you go? You want somewhere that's hot and relaxing, but then you don't want to break the bank.
Somewhere you may not have thought of is the picturesque island of Barbados, with its golden white beaches and crystal clear waters it's the perfect place to relax. But don't despair at the thought of breaking the bank, as there's loads to do at a reasonable price.
Keeping the price down
With the exchange rate currently giving British travellers 3.11914 BBD for every pound, you'd be surprised at the amount of things you can do; especially at what you can do for under $200.
Here are some of the amazing things you can do in Barbados, without breaking the bank.
Island Safari
Accompanied by a professional guide you'll get to experience the island like you'd never have imagined. With the assistance of a 4×4 Jeep, you'll get to experience gullies, coastal views and an abundance of hidden treasures, as you're taken on and off track to places inaccessible to others. With the Discovery Safari costing $50 per adult and $37.50 for a child, it's fun for people of all ages.
Caving
For $20 for a child and $40 for an adult you can experience the amazing walk-in tour of Harrisons Cave. One of the island's greatest wonders, you'll experience the breath taking views of the crystallised limestone cavern up close and personal. With deep pools of water, streams and towering columns you'll be amazed by nature's wonders.
Turtles at Sunset Cruise
For a once in a lifetime experience, step aboard the catamaran and go on a sunset cruise with a twist. The twist being that rather than just enjoying the sunset, you can take in this picturesque view whilst swimming with sea turtles; at $53.74 per adult and $40.30 per child, it's an opportunity you can't pass up.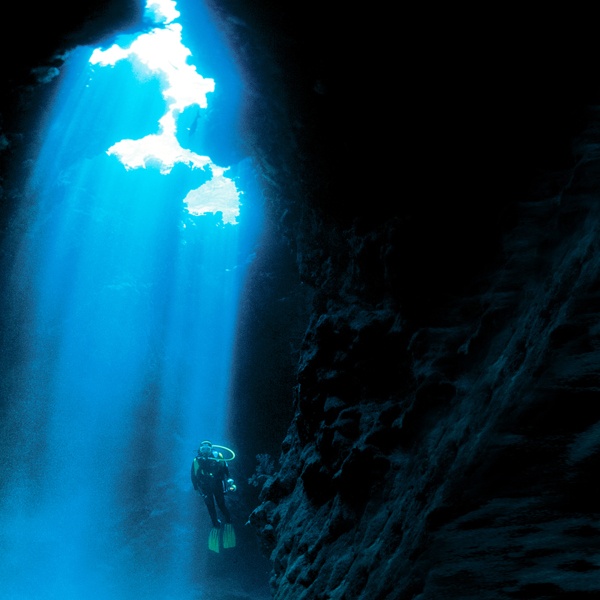 Barbados Scuba Diving
After you've explored the island, take a dip in the waters and go venturing under the sea with a spot of scuba diving. With fish weaving in, out and around you, sea horses darting everywhere and visibility of up to 150 feet below (where shipwrecks can be spotted) you'll realise the underneath of Barbados is just as nice as the top; at $103.90 it's worth the experience.
Oistins Fish Fry Evening
Have a traditional Friday night in Barbados and party with the locals at an amazing street party. Filled with craftsmen, musicians and plenty of appetising local food for $15, $35 and $60 dependant on age, you experience Barbados like a local.
Check out Barbados holidays from £729 with $200 resort credit here!