Across the globe, almost everyone is familiar with America's Disneyland – or with the Disneyland versions that have sprung up in places as far removed from the United States as Paris, Tokyo and Shanghai. You might never have been to a Disneyland in person, but it's unlikely you've missed the fireworks above Sleeping Beauty Castle, shown at the start of each and every Disney movie.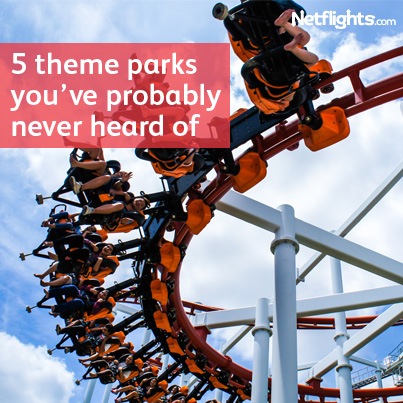 However, there's more to theme parks than Disney.  Here we consider some of the lesser known parks you'll find around the world, along with what makes them unique.
1.       Suoi Tien Amusement Park, Ho Chi Minh City, Vietnam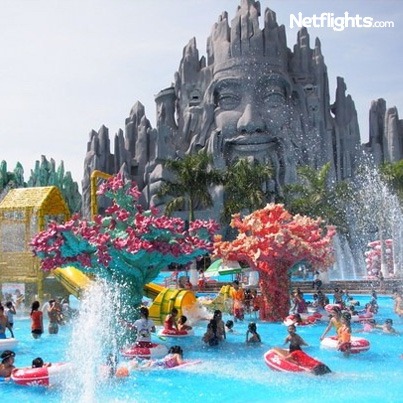 What makes Suoi Tien Amusement Park different is that it's a Buddha-themed park. Included along with a water park and rides are richly coloured and decorated temples, smiling Buddhist statues and giant sculpted dragons. Perhaps most unusual, although best visited by adults rather than children, is the "Palace of Unicorns", where animatronics are used to depict the Buddhist version of hell, complete with different punishments for various types of sinners. Other features of the park are a zoo, an artificial seawater pool and waterfalls gushing from a giant sculpture of an emperor's head. Kids can enjoy go karts, boat rides and paintball, and even feed crocodiles.
2.       Ferrari World, Dubai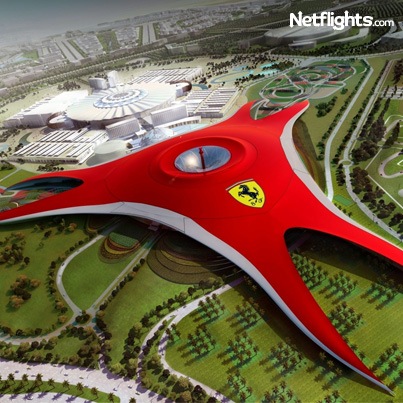 Dubai's Ferrari World is the world's largest indoor amusement park, all located below an amazing, Ferrari-shaped roof that spans 200,000 square metres. The park is home to the world's fastest rollercoaster, the Formula Rossa, which reaches speeds of 240 kilometres per hour. It also includes a range of other rides and exhibits, all with a Ferrari theme, and gives visitors the opportunity to drive one of the world's most iconic sports cars.
3.       Hopi Hari, Brazil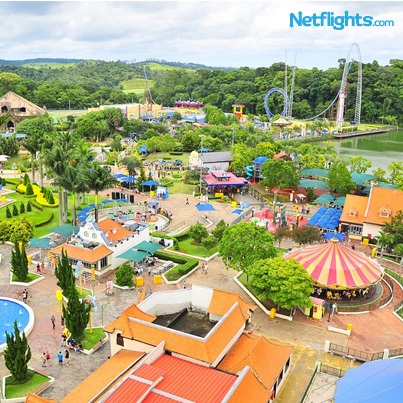 Located about 80 kilometres from São Paulo, the popular Hopi Hari theme park includes replicas of Mayan and Aztec pyramids and temples, along with the more usual, American-style rides and attractions. Its chief "thrill" ride is the Montezuma, a wooden roller coaster that hurtles through 1,030 metres in less than two minutes, reaching speeds of 103 kilometres per hour. Also popular is the Rio Bravo, which involves riding a raft through 600 metres of river with rapids and waterfalls. An area for smaller children, "Infantasia", features animated characters from the Warner Brothers' Looney Toons.
4.       Phantasialand, Germany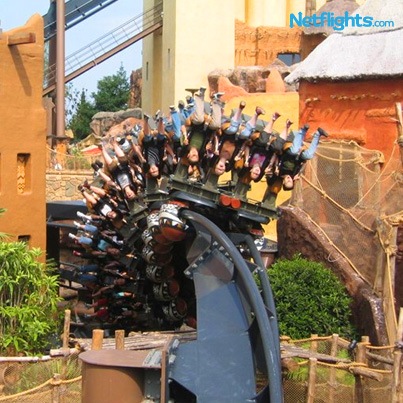 The Phantasialand theme park is located in the town of Brühl, about 20 kilometres south of Cologne. It features six themed areas:
Deep in Africa, complete with earth-coloured buildings, beating drums, African dancers and a thrilling, inverted rollercoaster called the "Black Mamba"
Berlin, based on 20th Century Berlin and featuring the popular Mouse au Chocolat, which is an interactive, 3-D ride that involves shooting liquid chocolate at simulated mice
Mystery, where the highlights are the Mystery Castle and River Quest
Mexico, where one of the most popular rides is the Talocan – a suspended top spin, with fountains of water and jets of flame shot up from ground level to make things especially interesting
China Town, with Chinese-themed rides like the Feng Ju Palace and Chinese acrobatic performances
Fantasy, where you'll find "Wuze Town", complete with a lake, the gravity-defying ride called the Tittle Tattle Tree and an interactive water attraction called Wakobato.
The park is also home to a log flume with the longest drop in the world.
5.       Dwarf Empire in Kunming, China
On the strange side, over a hundred dwarfs live and work at Dwarf Empire in Kunming, in south-western China. The theme park is staffed entirely by people under a height of four feet, three inches. These people actually live in small, fantastical houses in the park and twice a day, they provide performances, with dancing, singing and acrobatics. The rather offensive nature of Dwarf Empire doesn't appear to deter visitors.