Happy April Fools!
Just kidding, it's tomorrow.
We love a good pull of the leg on April Fools and we're a particularly lucky bunch of folks, being in the travel industry and all, because we reckon us lot are some of the best at it when it comes to a good old prank on April 1st. To celebrate one of the best days of the year, we've rounded up what we think are some of the best April Fools we've been treated to by airlines over the years, from Virgin (you know it's gonna be good!) to an airline you might not have ever heard of before…
Qantas finally spelt their name correctly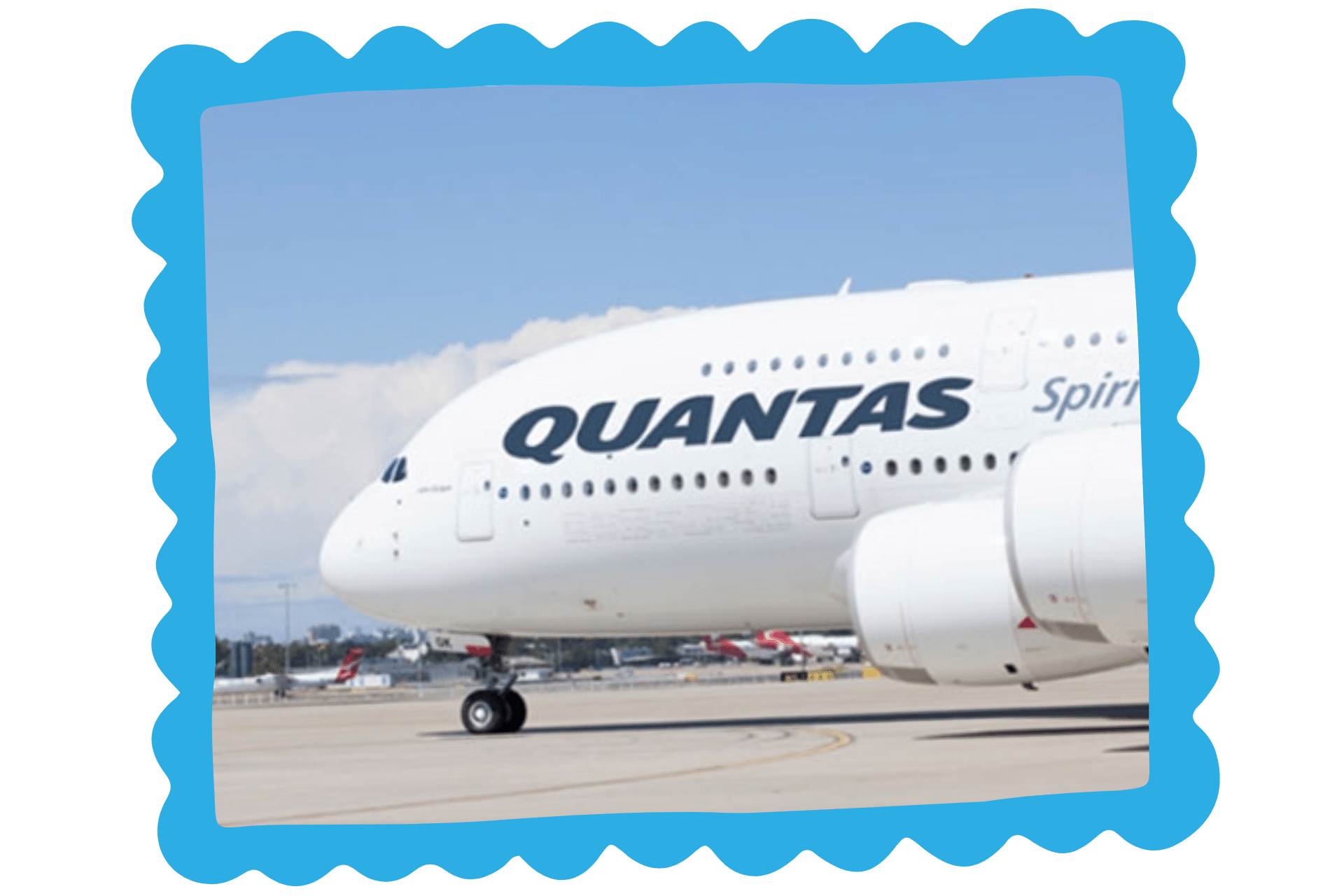 Boy, do we have some pub quiz facts for you! Not only is Qantas the third oldest airline in the world, but its name today comes from an acronym to shorten their original, much more wordy name – Queensland and Northern Territory Aerial Services. So, actually, they do have a good reason for not having a U after Q, even if it bugs you! Still, in 2015, Qantas (sorry, Quantas) announced it had changed its name to include the U, and members of the grammar police around the world rejoiced….that is, until they all realised what the date was. And then they went back to being angry again.
Virgin Australia gave us what we really want…
… not extra legroom, but furry four-legged pals marching up and down the aisles! Back in 2017, Virgin Australia got us when they said that they were super excited to introduce their world-first initiative: a canine crew member would be joining their flight attendants in the sky to give passengers a very warm welcome, a pawshake, and to generally help you pass the time by being cuties. They'll even keep your place in line for the loo!
Okay, we didn't fall for this because it was believable, we just really, really, really wanted it to be true.
They also gave us something we'd rather pass on, to be honest…
… if you can't avoid exercise 38,000 feet in the air, then where can you? Yep, Virgin Australia were also behind the world's first in-flight spinning class, and they even roped in Virgin Active to make it extra believable.
The idea was that instead of serving you a nice glass of wine or the bag of pretzels you really want, they'd give you a lovely leaflet telling you about all the class times. Lucky us. And those business class jammies you couldn't wait to whip on? Nah, how about some gym clothes instead!
WestJet was all about payloads without paying loads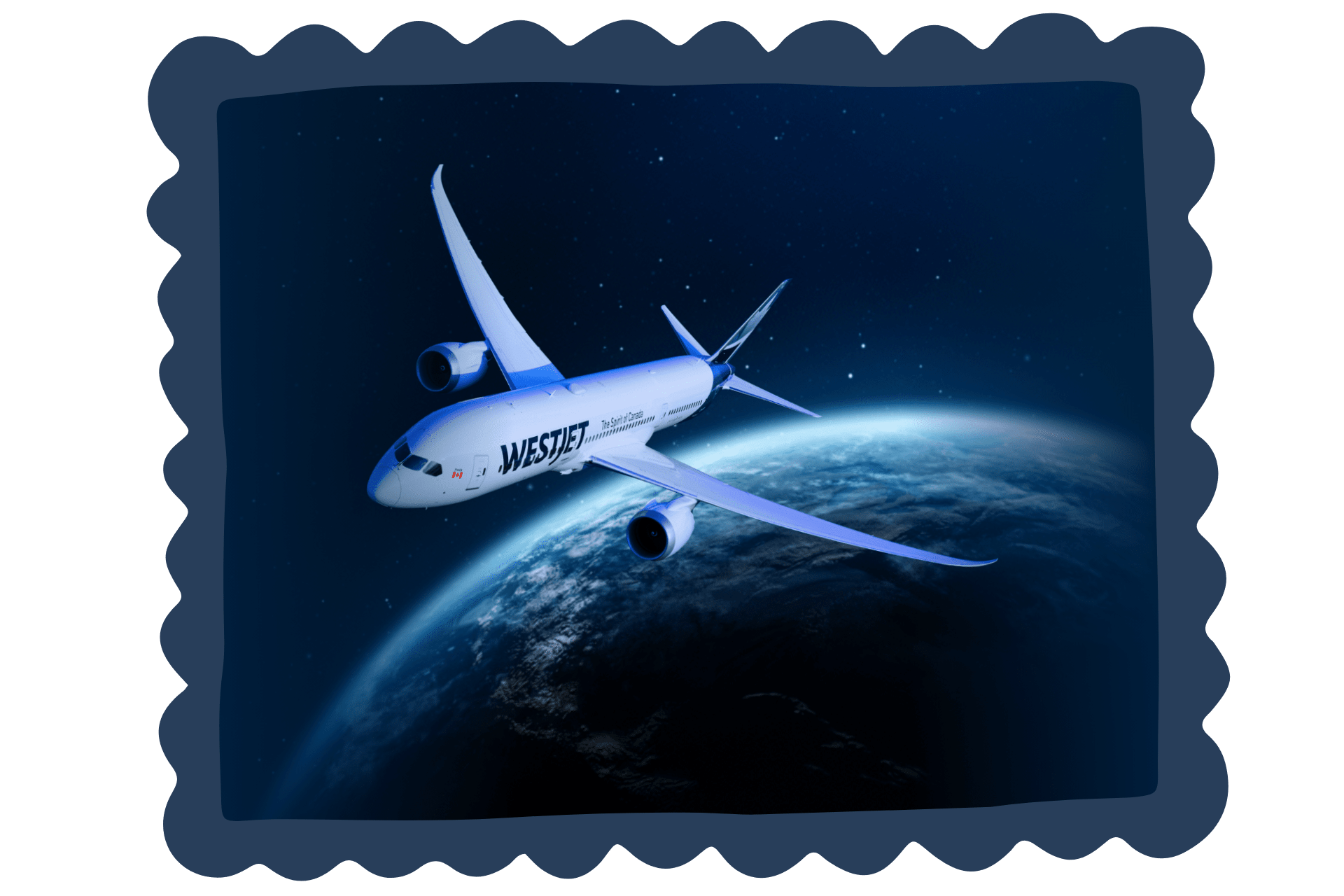 The award for most invested in April Fools might just have to go to WestJet for this one. With a full on swish webpage to back it up, in 2022 WestJet went out with a new venture they were boldly undertaking to take passengers on the long haul of long haul – no, not Down Under! Instead they were heading way up there, to somewhere beyond 38,000 feet – space, baby!
Welcome to WestJet-X.
For them, it was all about payloads without having to pay loads (only a measly $500k!), with a bunch of cost saving options like aisle seats and one-way tickets. But because this is WestJet, they weren't going to skimp out on all the usual stuff you've come to know and love – WiFi so you can TikTok from space, an in-flight entertainment system so you can watch Planet of the Apes, and everyone's fave bag of pretzels, just with a side of zero gravity.
And how were they doing this? Well, it was quite simple, actually. They'd made a plane that was "aerodynamically-er" designed. And to reassure customers, it even came complete with 'reviews' – Elon Musk called it 'a must', but a flat-earther was less than impressed, and was "very disappointed".
Between you and us, we don't know what's crazier, the whole concept or the price of a one-way ticket!
Virgin Atlantic did the ultimate don't-look-down
Virgin sure do like their world-firsts! Back in 2013, Mr Branson announced that they would now be running a domestic service to Scotland. In a glass-bottomed plane. And what better way to experience the beauty of Scotland as you fly above it?
The idea was to give their passengers the sensation of 'walking on air', or the worst case of vertigo in their lives. And they had their eyes on expansion too, with a hope that they'd be able to roll out the glass-bottomed floor across the rest of the fleet in time.
For those of us who can't handle the glass floor at Blackpool Tower, never mind 38,000 feet in the air, we're actually pretty glad this one never made into the realm of reality…imagine the carnage if a crack came up!
Virgin Australia said bye-bye to being seated next to the screaming kid…
… by giving them a class of their own. Yep, Virgin Australia made parents (and especially non-parents) the world over elated when they announced (in a scenario that we reckon is totally actually do-able, just saying) that they would now be offering a class on their flights, reserved just for kids. This adult-free zone was a place of hopscotch down the aisle, seats designed specifically with kicking in mind, and a teddy bear ordering service.
This prank was especially well received, with a whole bunch of you well and truly crestfallen when you realised that the kicking of your seat would, in fact, be continuing. One day…
And then there was a new kid on the aviation block: FLIKEA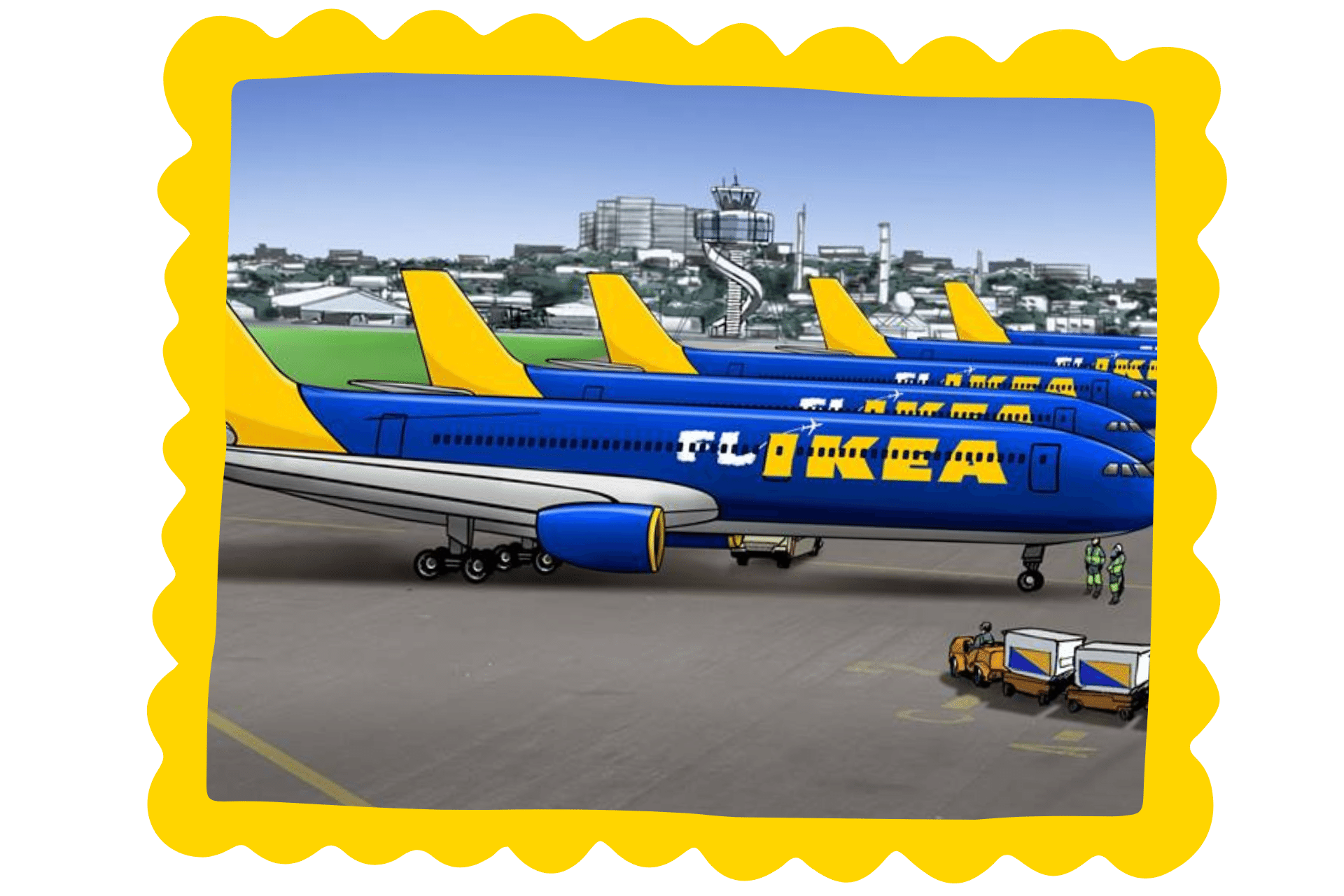 Okay, so this isn't an airline we actually have, but it's the one we deserve! In 2017, everyone's favourite place to get meatballs announced that it was launching its own airline, FLIKEA. We mean, with a name like that it's practically meant to be! Their new low-cost carrier would take flatpack fans across the world, and would even take them on the world's first non-stop flight from Sweden to Australia.
And because this is IKEA, the plane would follow their five dimensions of Democratic Design. Come on, repeat after us: exceptional form, quality, sustainability, function, and price! This, they said, would all lead to a reduction in aircraft weight and fuel requirement, reduced transit time, and lower ticket prices.
Our fave thing about this, though? Defo the plan to switch out your bog standard plane seats for that IKEA staple, the POÄNG armchair. Genius!
So these April Fools prank turned out to be a load of baloney, but our cheap flights are very real – come find them at Netflights.com!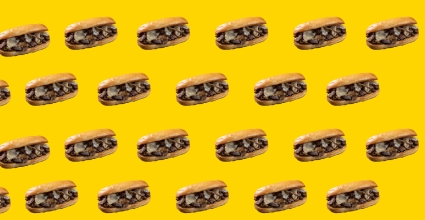 We love a British butty as much as the next person, but here's a look at some sandwiches from around…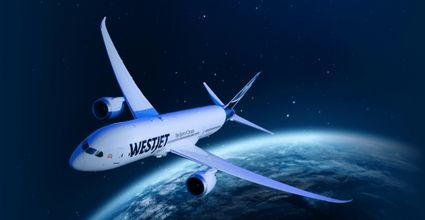 We love a good pull of the leg on April Fools and we're a particularly lucky bunch of folks, being…
St Paddy's Day has only gone and come around again! So we've done the civic duty of rounding up a…