A thriving Middle Eastern hub, Abu Dhabi is often associated with futuristic skyscrapers and fresh-from-the-wrapper hotels. But this modern Emirate also has a fascinating heritage and some fantastic cultural attractions which cover art, history and religion. So, if you've booked flights to Abu Dhabi, make sure you check out these top sites while you're there.
Qasr Al Hosn
Sometimes known as the White Fort, Qasr Al Hosn is the oldest stone building in the city of Abu Dhabi. Over the years, it's become a symbol of Emirati culture and heritage, as it showcases a variety of artefacts and photos. But the highlight is the House of Artisans, where you can learn about traditional skills and crafts. Watch as artists make detailed embroidery called talli, create intricate patterns through al-sadu – a form of Bedouin weaving – and braid date palm fronds together in a practice called khoos.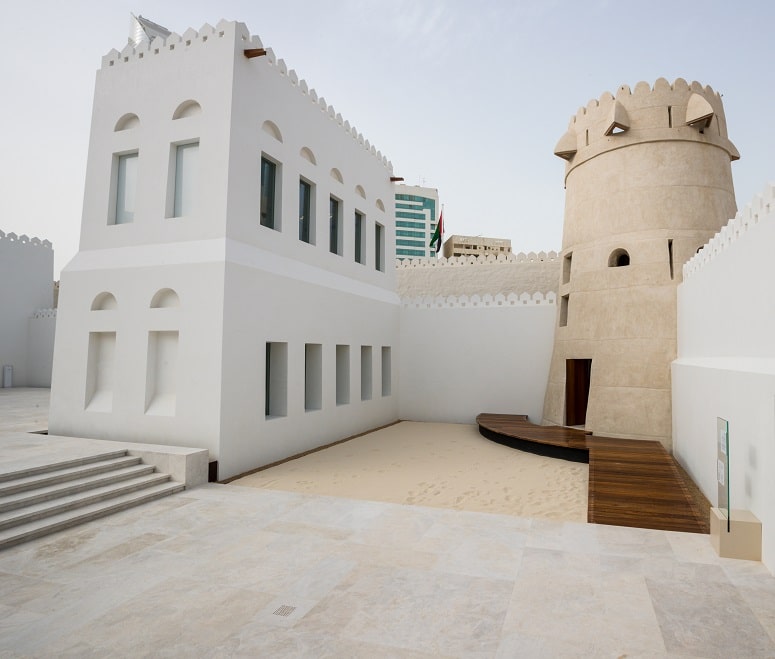 Sheikh Zayed Grand Mosque
Probably the most famous landmark in Abu Dhabi, Sheikh Zayed Grand Mosque is a must-see. Completed in 2007, it's one of the most impressive places of worship in the world, and can comfortably fit more than 40,000 worshippers. This jaw-dropping mosque boasts 82 domes, 24 carat-gold gilded chandeliers, and over 1,000 columns adorned with amethyst and jasper. And you don't need to be a Muslim to enter – Sheikh Zayed Mosque is open to everyone from 9am until 10pm, Saturday to Thursday. It's free to enter and guided tours are available too.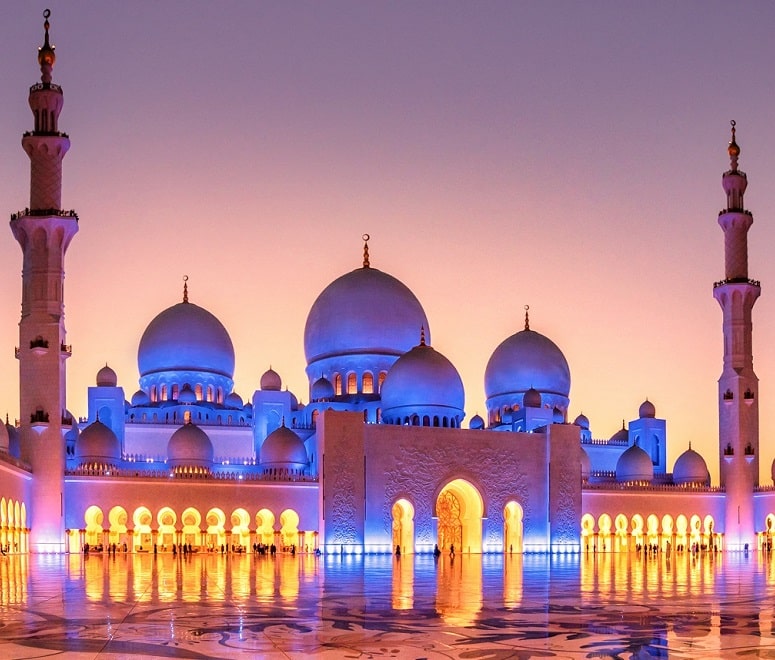 Louvre Abu Dhabi
If you're into art, make sure you visit Louvre Abu Dhabi during your trip. This brilliant museum is home to a variety of items, including Roman coins, ancient Egyptian artefacts, and paintings by artists such as Rembrandt and Jordaens. Travelling with kids? Little ones will love the Children's Museum, where exhibitions have been specifically designed to inspire younger children under the age of 10. Entry to Louvre Abu Dhabi costs around £12 for adults, but under 18s can go for free.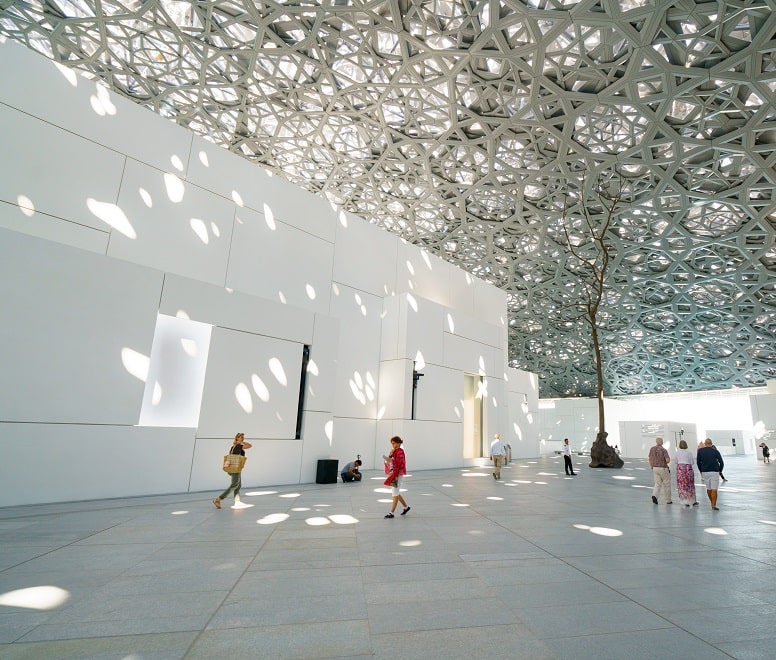 Qasr Al Watan
Having opened in 2017, Qasr Al Watan is one of Abu Dhabi's newest cultural landmarks. It's the Presidential Palace of the UAE, which houses the formal offices of both the President and the Crown Prince of Abu Dhabi. And you can now go behind the scenes, as the 'Palace of the Nation' has opened its doors to the public. Go on a 90-minute tour of this grand building – which costs about £6 per adult – or simply visit the gardens. Plus, in the evenings, you can watch the 'Palace in Motion', when an exciting light and sound show is projected on to the building.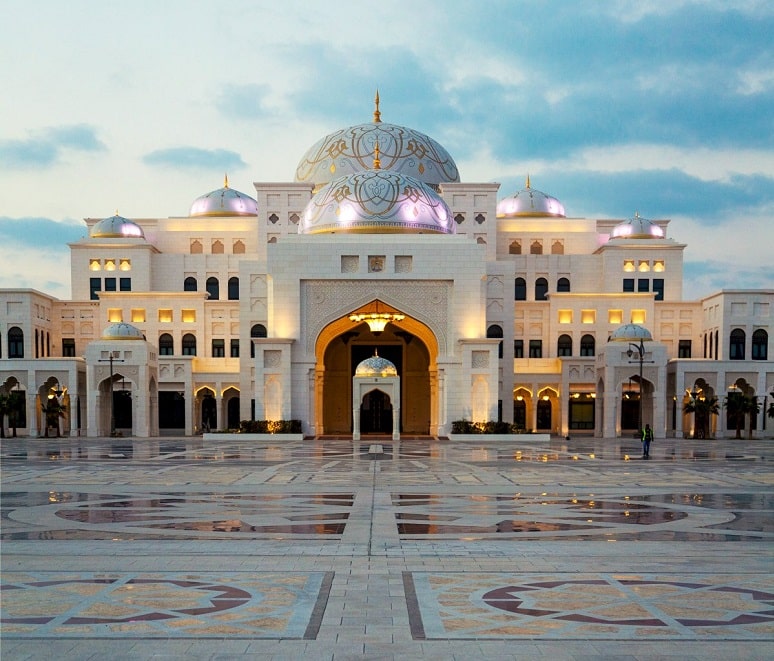 Al Dhafra
If you fancy a daytrip, make tracks for Al Dhafra. Covering more than two-thirds of Abu Dhabi, this vast region is known as 'The Empty Quarter'. It's where the desert meets the sea, and it's certainly unique. You can marvel at towering sand dunes on an exciting 4×4 safari, or go on a guided camel trek. Enjoy a spot of falconry or, if you'd like to learn about ancient Arabia, why not visit an authentic Bedouin camp? Wildlife-lovers should also check out Sir Bani Yas Island, where 17,000 animals include gazelles, giraffes, lions and turtles.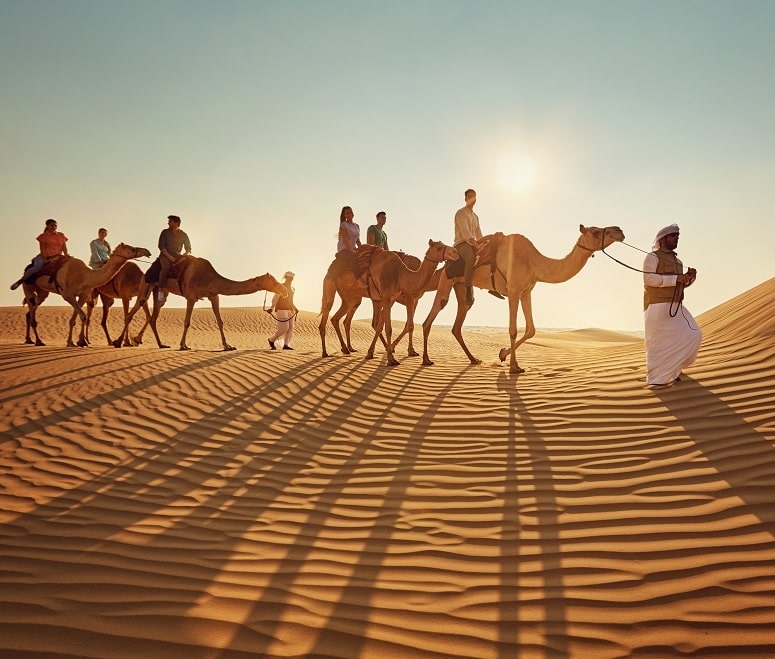 Al Ain
A two-hour drive east of Abu Dhabi, close to the Oman border, Al Ain is simply gorgeous. Bursting with palm trees and natural springs, it's a true desert oasis – so it's no surprise that it's often referred to as the Green City. Al Ain dates back more than 3,000 years, so you can look forward to fascinating cultural attractions, like Al Jahili Fort and the 5,000-year-old Jebel Hafeet Tombs. It's also worth visiting Al Ain Palace Museum, which was once the house of the UAE's first President.