The word is out! According to Travel Weekly, research by ForwardKeys has shown that the Dominican Republic is the only place in the world to record most visitors in 2022 than in 2019!
Well, they do say it gets lonely at the top.
But why is the Dominican Republic the only destination to have managed it? Like Turkey, Mexico, and Costa Rica – who all followed close behind in terms of visitor numbers – the Dom Rep were more relaxed when it came to Covid regulations, which naturally led to an uptick in visitors when other places remained pretty shut up tight. But, we hear you say, it seemed like every man and his dog was in Italy this summer – why haven't they nabbed the top spot? Thanks to a mix of tougher Covid-19 restrictions (Italy only relaxed its public transport FFP2 mask mandate last month!), the Omicron variant, the conflict in Ukraine, and airport disruption over the summer, a lot of places you would have expected to have bounced back strong just haven't quite managed it yet.
But there is another reason why the Dom Rep has – ahem – dominated the list (actually, there's about 10 of them), and it's because it's a pretty amazing place. Read on to find out why!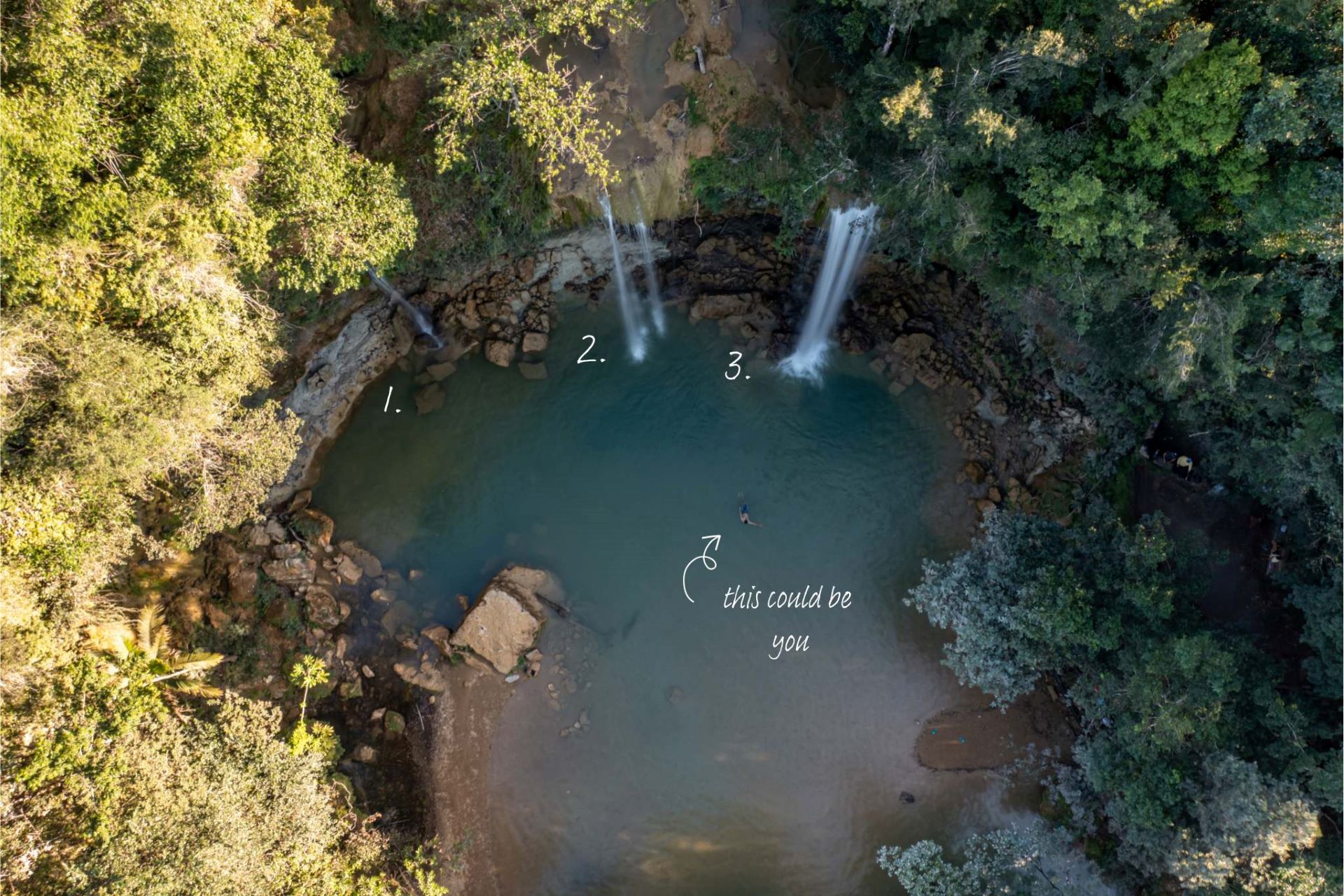 If we tell you what Salto Alto means when translated into English – High Jump – you might have an idea what this place is. Well, that and the bloomin' big picture above. Yes, we're talking about a waterfall. Three of them, in fact. Just a few kilometres from the municipality of Bayaguana, in the province of Monte Plata, you'll find one of the most famous natural attractions on the island.
Consisting of a beautiful blue basin surrounded by lush, verdent vegetation (yep, that's right, we're whipping out the fancy words for this one!), look up from the water and you'll find yourself face to face with three 10m tall waterfalls.
Don't you just hate when you wait all day for a waterfall and then three show up at once?
9. The 27 Waterfalls (not dresses) of Damajagua
If just three waterfalls wasn't enough for you then don't worry because there's 27 more over at Rio Damajagua! Known locally as the 27 Charcos, these watery wonders were only discovered in 1994 but have since become one of the best loved attractions in Puerto Plata.
If you head out on a tour, you'll start at the visitor centre, where you can get some good Dominican grub down you with some seriously cool mountain views before braving the falls. Although, you probably won't make it through all 27 in one go, so don't be disappointed if you don't tick them all off first time round – barely any do.
Once you've made your way up to the 7th, 12, or 27th waterfall, take a moment and reflect because now the fun really begins. Thanks to the passage of time and the flow of water, natural slides have been grooved into the rock, making for a pretty wild ride back down to earth. Try your hand at La Tinajita, one of the most exciting waterfalls at over 20 feet deep, the Corkscrew, The Cave (which apparently gives a great massage), or the mysteriously named T.O.Y.S – an innocent looking waterfall that may or may not part you from your swimwear. Better tie that knot tight…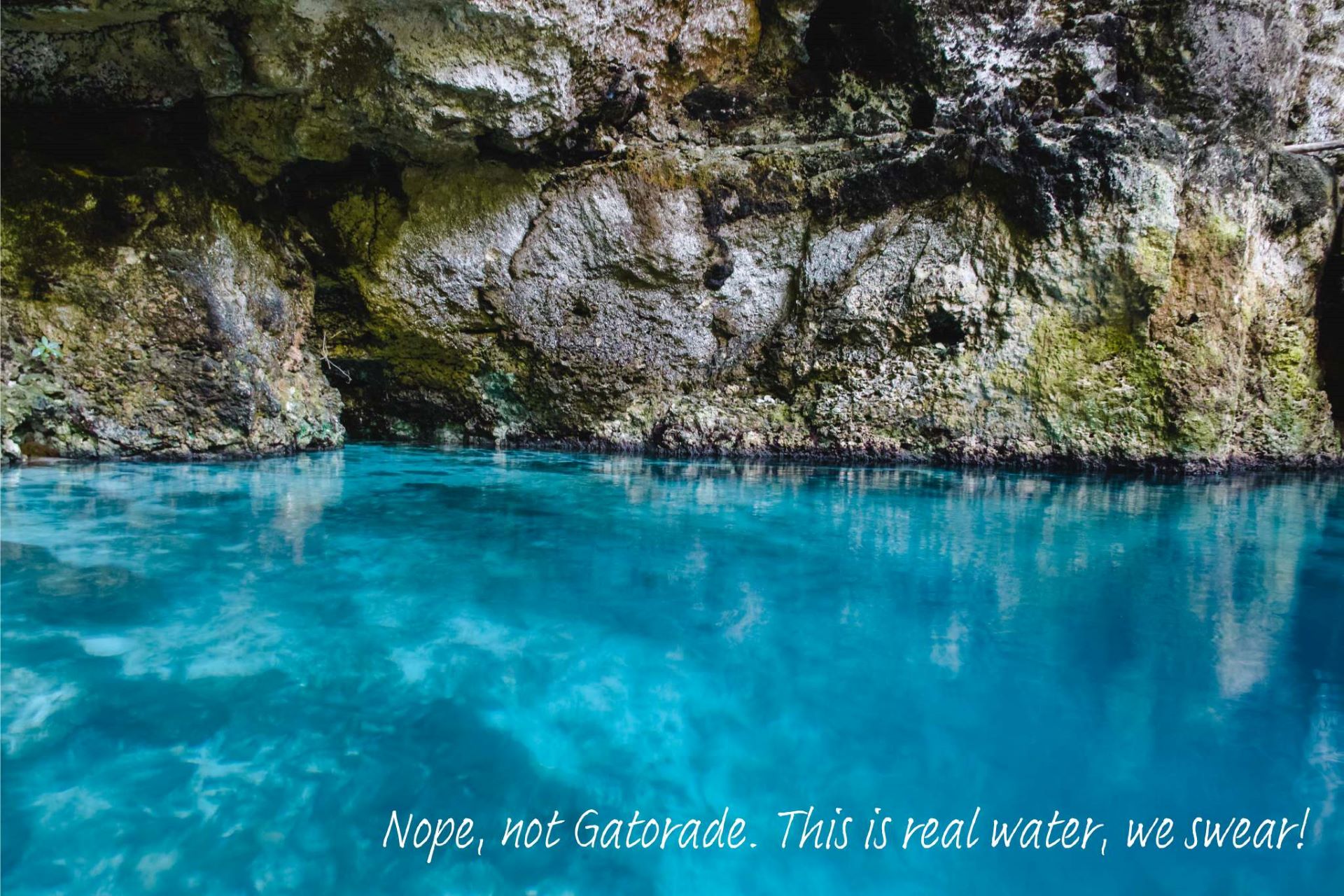 In the south of Punta Cana, Cap Cana, is Hoyo Azul, otherwise known as that-really-famous-bright-blue-pool you've probably seen on Instagram. This jewel-hued lagoon – the proper term is cenote – is one of those things where you really do have to see it to believe it. The water really is that blue. A good thing to note before you head there is that in order to help protect the site, you'll have to pay to visit. Unfortunately, you can't pay to visit Hoyo Azul alone. Instead, you'll have to purchase a full ticket to Scape Park Cap Cana, the company that looks after it. The good thing, though, is that included in the ticket are a bunch of other fun stuff like ziplining and splash hammocks.
This little place is a piece of true paradise amongst the heavier trodden islands of the Caribbean. You've got the rocky piers in Catuano, sail boats lining the water down on the south shore at Mano Juan, and the East National Park all around you. And it remains practically untouched, with only the slightest hint of that dreaded D word – development. Thanks to this, the beaches here are all right charmers!
It's not really surprising, then, that it's been used as a dreamy backdrop to a number of films, including Pirates of the Caribbean: The Curse of the Black Pearl(2003) and The Blue Lagoon (1980).
It's quite literally the deserted islands of deserted islands!
Look, the Dominican Republic is just pretty much gorgeous. We get it! But sometimes, it's not nature you're after but something a little more…electric. Coco Bongo is a massive – like, airplane hangar massive – club that's a top nightlife point of call in the Dominican Republic. Think EDM, lasers, smoke, trapeze…even electric-infused flamenco dances!
This place has all the bells and whistles.
For a lot of people, when they think of the Dominican Republic, they think resorts – and they wouldn't be wrong. They know a thing or two about how to run a good resort, those folks in the Dominican Republic. You could even call resorts their party trick.
We may or may not have our own favourites, from the Hard Rock Hotel & Casino in Punta Cana to the AMR collection who have resorts in Punta Cana, La Romana, and Puerto Plata. But we went a step further and had a quick chinwag with Ross, our resident product whizz who knows everything about anything when it comes to hotels (what he doesn't know ain't worth knowing!) and asked him what his soft spots were when it came to resorts in the Dominican Republic. Now, one doesn't like to pick favourites, but…Ross really likes Casa de Campo, found in La Romana. And what he really loves in particular are the villas, seriously luxury homes away from home.
Like we said, they know how to do resorts in the Dominican Republic.
Between Miches and Punta Cana, Montaña Redonda sticks out like a sore thumb…but in a really good way. Thanks to its relatively plain surroundings, this mountain is the actor, director and producer of this stretch of the coastline. It also means you'll get amazing views if you scale the top of it, including a proper panorama of beaches like Playa Esmeralda and Playa El Limon. But we haven't added it to our list because of its views…or at least not entirely.
No, the reason it's here is because of what's on the mountain. Intrigued? You should be!
Right on the edge you'll find hammocks dotted about, allowing you to (sort of) relax as you take in those seriously spectacular views, and  so-called 'brooms' to make it look as if you're flying in photos (now that's something to add to the 'gram). But the very best part? Definitely the giant swings! Glide out over the edge of the mountain for a photo op that can't be topped.
This sneaky little treat, just an hour away from central Punta Cana, was only set up a few years ago and so still remains thoroughly under most people's radars.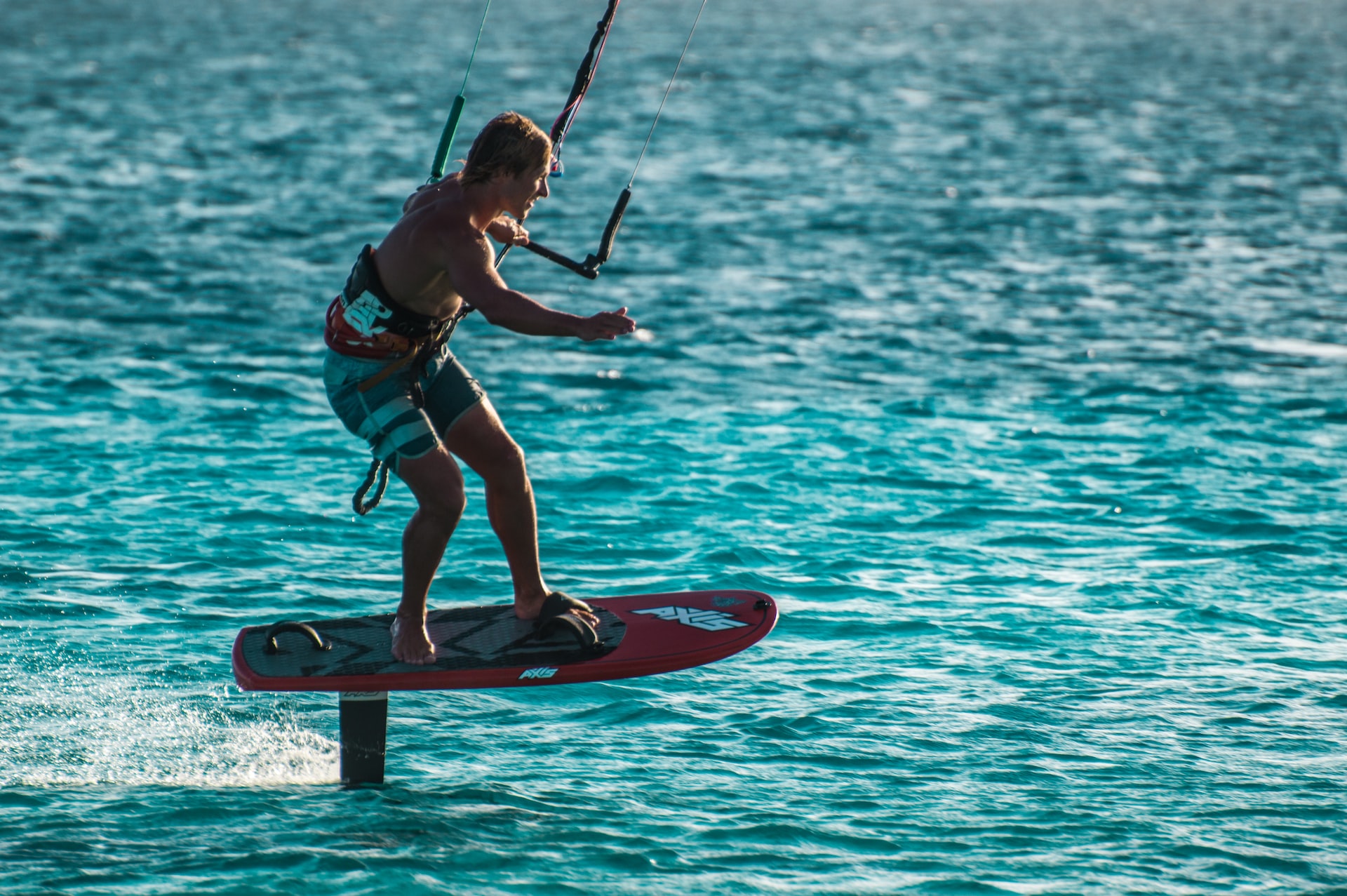 Cabarete is so good for kite boarding it's what it's known for. We mean, there's literally a beach called Kite Beach. If you arrive early in the morning you might just think you've come to the wrong place (let's be honest, there's more than one beach for you to get it confused with) thanks to how quiet it is, with just you, the waves, and the odd dog walker. But trust us, later on in the day it'll fill up fast with keen kiteboarders as the winds pick up and the skies fills up with a riot of colour.
If you're tempted to give it a go yourself, you can. There's a number of schools offering lessons. But even if being lifted into the sky on a flimsy board isn't your cup of tea, you've gotta admit it makes for a great view from down on the ground.
Now, this is a bit of a sneaky one. Whilst it might look old, like 16th century old, this place actually began in…1976. A re-creation of a 16th century Mediterranean-style  village, Altos de Chavón sits atop the Chavón River and is one of the most popular places to visit in the city of La Romana. The idea was actually conceived by an Italian architect and an American industrialist, and has more than just looks. Altos de Chavón is also home to a cultural centre, an archaeological museum, and even an amphitheatre! Think narrow, cobble-covered alleyways lined with lanterns and lots of lovely shuttered limestone walls and a good Mediterranean-style restaurant or two tucked away alongside some independent shops selling the craftwork of local artisans.
Completed in the 80s, the design and layout was actually heavily inspired by another, very old (this time for real) place in the Dominican Republic…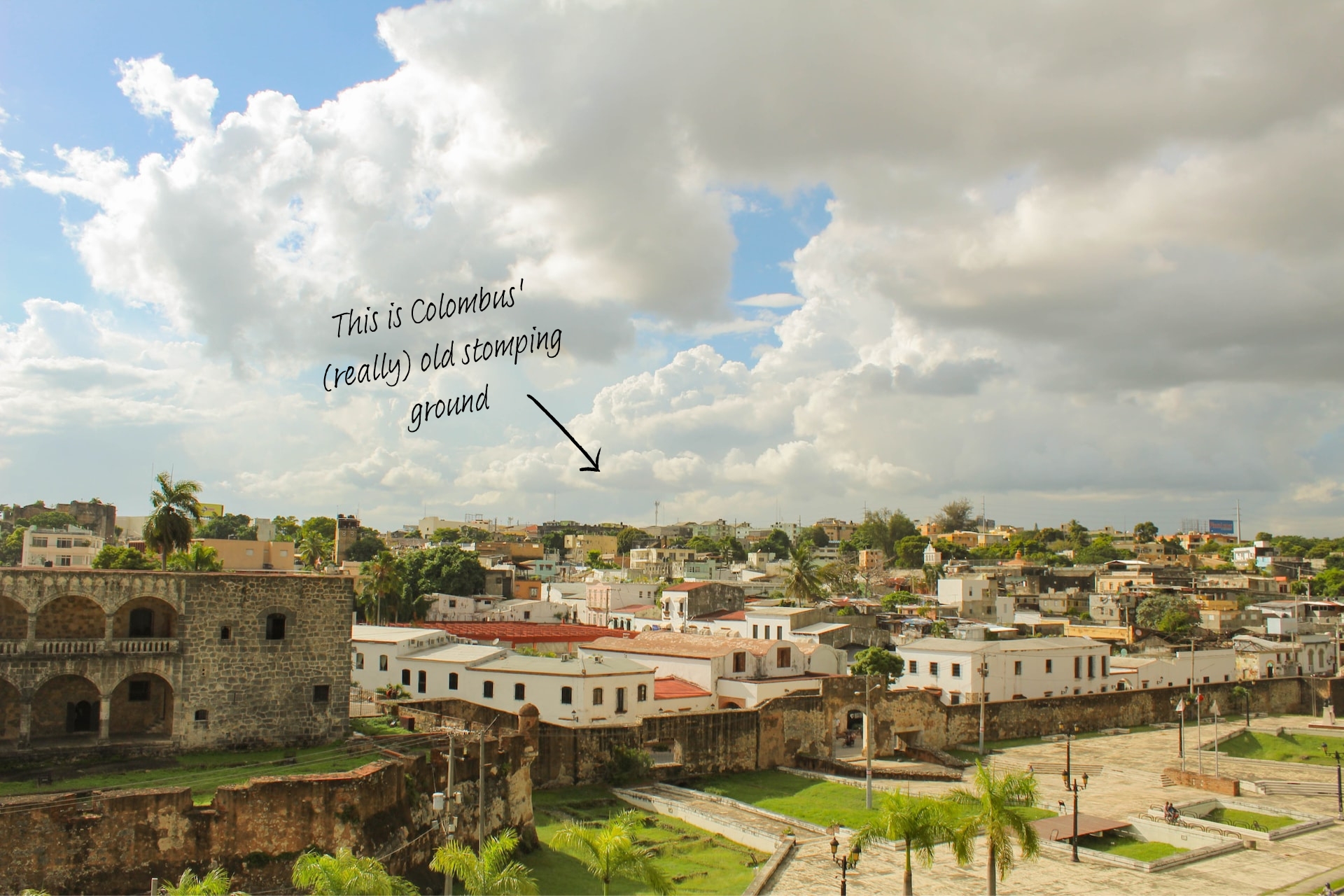 The Colonial City is the historic central neighbourhood of the capital, Santo Domingo, and is the oldest continuously inhabited European-established settlement in the Americas. Dating right the way back to when Columbus traipsed through town, this area is especially noted not just because of its beauty (it is gooooorgeous), but because of the sheer number of significant landmarks crammed in there. The Ozama Fortress. The Alcázar de Colón (a fortified Spanish palace of the Columbus family). The Catedral Primada de América (the first cathedral in the Western Hemisphere). All here, in what the locals call 'La Zona'.
Basically, expect to find a lot of 'firsts' here, and 'oldests' here too. Oh, and lots and lots of casas. Casa de Hernán Cortés, Casa of the Gargoyles, Casa of the Jesuits, Casa de la Moneda…

Feeling a sudden urge to join the list of people heading to the Dominican Republic? Yeah, we thought you would! Say no more, we'll get you there.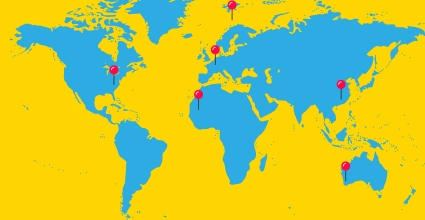 It's true that when you've got foreign currency in your hands on holiday you start throwing it around like Monopoly…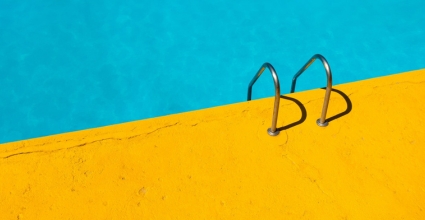 It's almost summer, folks! So we thought we'd do the hard work for you and scour the internet for the…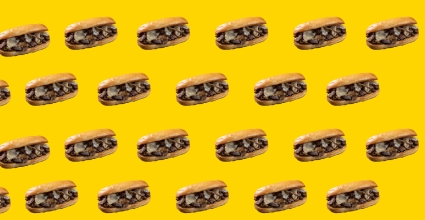 We love a British butty as much as the next person, but here's a look at some sandwiches from around…