The 'big three' Middle East carriers – Emirates, Etihad and Qatar Airways – are regularly there when the awards for best airline are handed out. And why not? A combination of excellent onboard product, attentive service, reliability, route reach and value all add up to a very attractive proposition for leisure and business travellers alike. Here's a round-up of some recent announcements they've made to make their Economy class product even better.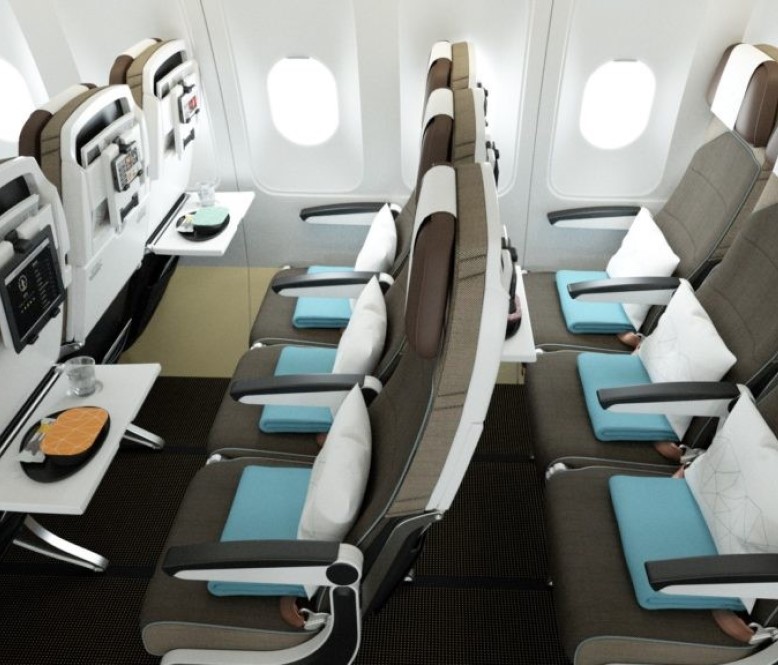 Etihad
Etihad Airways has launched an updated Economy Class experience that promises to deliver on the airlines' commitment to a greener and more sustainable footprint whilst also, as they state, offering passengers greater choice.
The airline aims to meet a 20% reduction in use of single use plastics in the cabin by June 2019, and to move to sustainable service items onboard where possible. The airline also has committed to reduce single-use plastic usage by 80% throughout its entire organisation by the end of 2022.
Speaking about the eco-friendly changes, Etihad CEO Tony Douglas said, "There is a growing concern globally about the overuse of plastics which can take thousands of years to decompose. We discovered we could remove 27 million single-use plastic lids from our in-flight service a year – and, as a leading airline, it's our responsibility to act on this, to challenge industry standards and work with suppliers who provide lower impact alternatives."
The airline also announced the removal of individual seat back screens on short-haul flights along with a revamp of the onboard Economy catering product. All 23 of the airline's A320 and A321 fleet will undergo a cabin refit which, by August 2019, will see new, lighter slimline seats that offer fast-charging USB ports and an adjustable holder for phones and tablets. Etihad has calculated this this will reduce the weight – and therefore improve the fuel efficiency – of each aircraft.
More than 300 hours of Etihad's free in-flight entertainment will be available to be streamed utilising Panasonic's onboard eXW system, which is accessed by the E-BOX Stream app on your device. Long-haul flights will, however, still feature seat-back screens.
A new onboard menu will see complimentary bistro-style meals, featuring seasonal ingredients and dishes inspired by the destination city. The onboard plastic cutlery will be 85% lighter than before and an enhanced meal tray will take up less space. The new service does however see the removal of the appetiser course, and snacks during the flight will be chargeable. Drinks will remain complimentary.
Qatar Airways
Doha-based Qatar Airways recently made their own changes to their Economy product. The airline has moved to introduce an enhanced seat with a semi-fixed back shell design that features 19-inches of recline, USB-C charging capabilities as well as a larger, 13-inch 4K seat back screen. The use of the shell design seat means that you'll no longer be inconvenienced when the seat in-front of you is reclined, which we think is a great feature.
The seat is due to roll out later this year, aboard the airlines' brand new A321NEO aircraft, and will feature across both short and long haul fleets. Existing aircraft in Qatar's fleet of 250 will be modified over the course of the next few years – improving an already excellent onboard experience even more.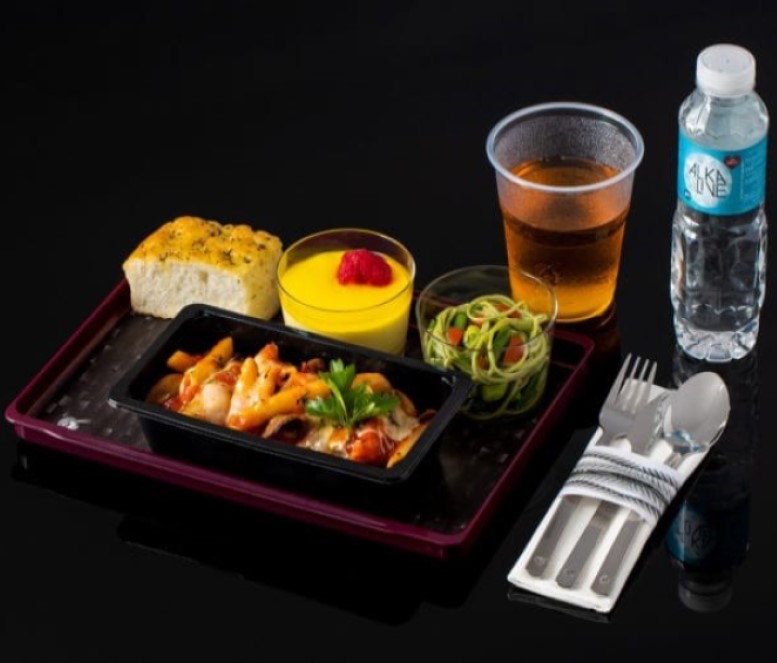 Onboard catering is also seeing a welcome enhancement with Qatar Airways launching their new 'Quisine' menu from April. Quisine will see meal sizes in Economy increase by between 25-50% and will focus on using local, healthy ingredients. Drinks will remain complimentary as will mid-flight snacks, including chocolate bars, cheese and crackers, crisps, and popcorn from gourmet brand 4700BC.
Speaking at the launch of Quisine, Qatar Airways CEO, Mr. Akbar Al Baker said of the updated product, "These latest onboard dining enhancements will undoubtedly provide our passengers with an even higher level of satisfaction and luxury. We've carefully crafted our new Economy Class experience to offer a proposition that ensures our passengers' journeys are best in class. In addition to our products, which showcase a new retail style of tableware, we have also focused on reducing single-use plastics with the introduction of more sustainable products."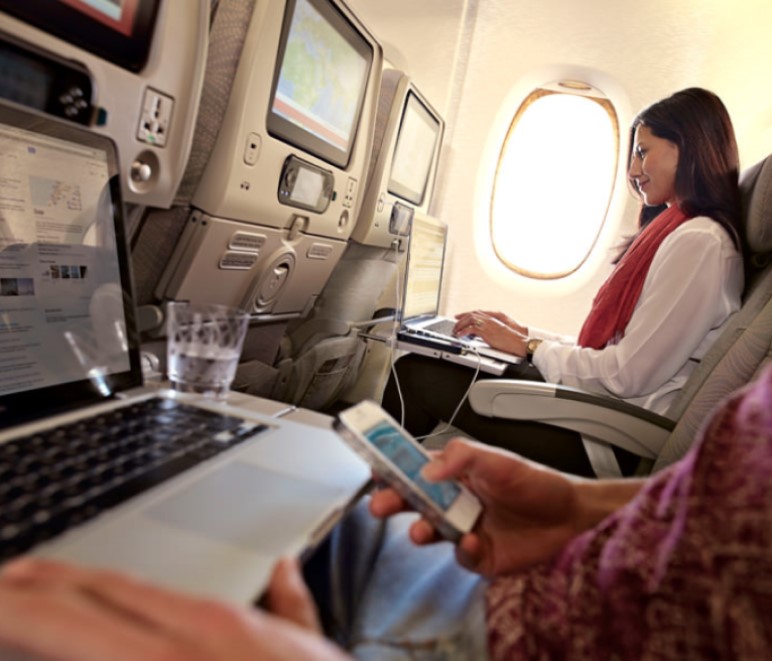 Emirates
Emirates is famous for having the world's largest fleet of double-decker A380 aircraft, featuring onboard showers and bars for those travelling in First and Business Class. While such luxuries are beyond the reach of most passengers, Emirates, like the other Middle East carriers, has been reluctant to introduce a Premium Economy class – despite there being plenty of people who want a better-than-basic flight, without splashing out on Business Class.
Historically, all the Middle Eastern carriers have had an excellent Economy Class. There was no need to have another cabin. However, with increasing competition from other airlines, Emirates looks set to launch its own Premium Economy cabin as early as 2020.
Speaking at the recent Arabian Travel Market, Emirates' Chief Commercial Officer Thierry Antinori described how Emirates weren't looking to dilute their Business Class – but rather offer something a little extra for their existing Economy Class passenger. "It's about targeting and pleasing some customers flying in Economy who want to fly better, but not Business Class," he said. "It's about up-selling the Economy to Premium Economy – not down-selling Business Class to Premium Economy."
Whatever the case, we do know one thing for certain. Where Emirates go, others soon follow – so it's only a matter of time before Qatar and Etihad announce something similar.