It's true – no first-timer should leave the Big Apple without at least window-shopping along Madison Avenue, with its ultra-high-end fashion boutiques. It's also a must for tourists to stroll along Fifth Avenue, with its iconic Tiffany & Co., not to mention retail outlets for designers like Versace, Dior and Cartier. However, there's a lot more to New York City for shoppers than the wallet-busting options on these famous avenues.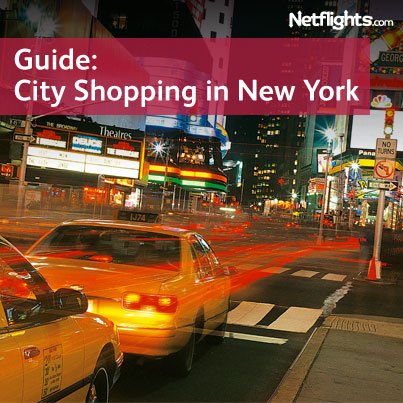 High fashion without the heart-stopping prices
Just across from the site of the World Trade Center in lower Manhattan, Century 21 is where you should head for designer labels at a fraction of Madison Avenue prices. This often crowded department store offers discounts as high as 65% on men's, women's and kids' designer clothing. You may pay less, but with classic names like Armani, Gucci, Versace and Givenchy (as well as newer, up-and-coming designers); you won't be short-changed on style.
Shop in style in arty SoHo
Starting in the 1970s, artists began moving into the unused, industrial buildings in the Manhattan neighbourhood of SoHo. Today SoHo has traded its gritty, bohemian feel for a more upmarket one. However, artwork is still displayed and sold in numerous galleries, and you can buy originals from the artists themselves along Prince and Spring Streets. Cobbled streets and interesting cast-iron buildings add to the area's aesthetic appeal.
In terms of fashion, shoppers in SoHo will find everything from Prada to Hilfiger, Club Monaco and Guess. For something trendier, Yellow Rat Bastard at 483 Broadway has the latest in hip-hop and urban punk style. For high-quality antique furniture, browse the shops along SoHo's Lafayette Street.
North of Little Italy
For high-quality fashion boutiques with a definite leaning toward the funky, Nolita (meaning "north of Little Italy") is one of New York's hottest shopping spots. The neighbourhood incorporates Elizabeth, Mott and Mulberry streets. Browse the shops here for hip fashion items, including the trendiest accessories.
Cheap and exotic in New York's Chinatown
NYC's busy Chinatown is great fun for shoppers. Here you'll find bustling fish and Chinese herb markets, a huge array of cheap goods – ranging from electronics to knock-off sunglasses, perfumes and shoes – and of course, excellent Chinese food.
To buy (or even just browse) exotic Chinese spices and foodstuffs, try Centre and Grand Streets. For an almost endless range of colourful and interesting souvenirs at low prices, try Pearl River Mart on Broadway. It's also worth visiting Ten Ren Tea & Ginseng on Mott Street, for excellent Chinese teas and authentic teapots, and the cramped but colourful Ting's Gift Shop on Doyer Street, for a wide range of Chinese souvenirs.
NYC hotspots for gourmet food shopping
Four days a week, Union Square is home to Greenmarket, the largest farmers' market in New York City. It's worth visiting the market for delicious fresh produce, as well as for arts, crafts and trendy clothes. If you're a book lover, also take the opportunity to visit the Union Square Barnes & Noble, which is housed in an attractive 19th century building with a cast-iron facade.
In Greenwich Village, the area between Seventh Avenue and Carmine Street has become a haven for gourmet food lovers. Among the attractions are delicious, high-quality ice cream and pastries, fresh-baked breads and the well-known Murray's Cheese, for connoisseurs of cheese and charcuterie (cured meat products).
For the latest deals on flights and holidays to New York use the links below.
New York Holidays
London Heathrow to New York
Manchester to New York
London Gatwick to New York
Newcastle to New York
Glasgow to New York