For many of us, the gym is an extension of our lives. Part of our everyday routine, and something we don't want to let slip even on holiday. You could even call it an obsession.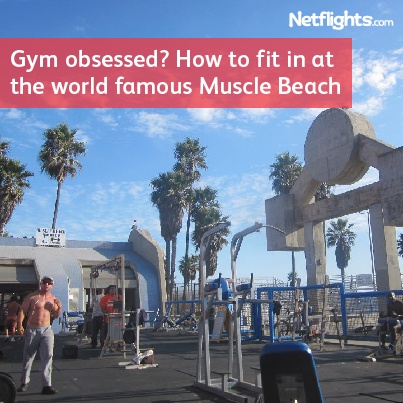 While cycling in Tenerife, climbing in Thailand, or skiing anywhere with snow might get your active juices going, there's only one place to work out while enjoying sun, sea and sand. Ok, there is more than one, but you simply can't beat Muscle Beach. It's living proof that things in America are just that bit bigger!
A bit of history 
This world famous fitness spot has been going since the mid-1930s, when it first popped up in Santa Monica. It now has permanent residence on Venice Beach. Here you can enjoy various sporting activities like aerobics and bodybuilding, in a spot once frequented by the likes of Arnold Schwarzenegger.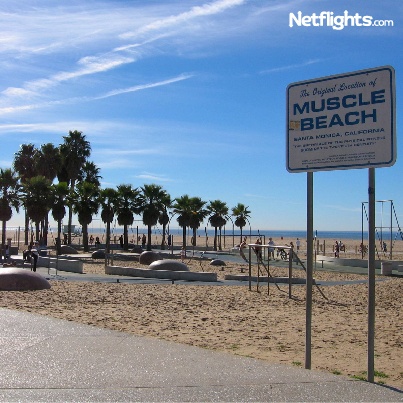 Even if you're not big into training yourself, you can perch on the bleachers and watch these remarkable people show you how it's done.
What will I find there? (Other than muscles and the beach?)
So what can you find in this fitness hotspot?
Firstly there's Muscle Beach Gym, which has the only outdoor gym around. Visitors can pay $10 for a day pass, or $50 for a week, gaining access to multiple weights, machines, power racks, power lifting bumpers and top of the range equipment.
There are certain rules, however. Children aren't allowed inside being the main one. Kids can watch though and the people using the gym are friendly, often happily posing for a photo with tourists.
Around the area you'll find basketball courts, a boxing area, gymnastics area, skate park and plaza, bike path, paddle tennis courts, handball courts and a children's park. It's the perfect family friendly destination.
Ok, so you've mastered fitting in with the tourists. Gawping at the pecks, glutes and abs on show, taking a few photos and exploring the surroundings. Now it's time to indulge your gym obsession and step into the promised land of the Muscle Beach Gym. But first, there are a few rules of etiquette to keep up with.
Etiquette
Although Muscle Beach may be outside, you still have to follow a few unspoken rules of the gym.
Dave Draper, a prize winning bodybuilder once named Mr. Universe and a former staple of Muscle Beach, highlighted a number of ways to behave for the new breed of bodybuilders. It's a great place to start if you're checking it out.
Here are a few of Draper's gym tips[1]:
Encourage each other and share equipment.
Don't commandeer more than one piece of gym equipment at a time.
Hold your tongue and don't scream out across the gym; not everyone wants to hear it.
Put things back where you found them.
Treat equipment with respect; you wouldn't drop your own belongings from a height, so why would you do the same to the weights?
Be respectful of everyone; there's someone bigger than you around the corner.
There's nowhere like it in the world. Are you prepared?