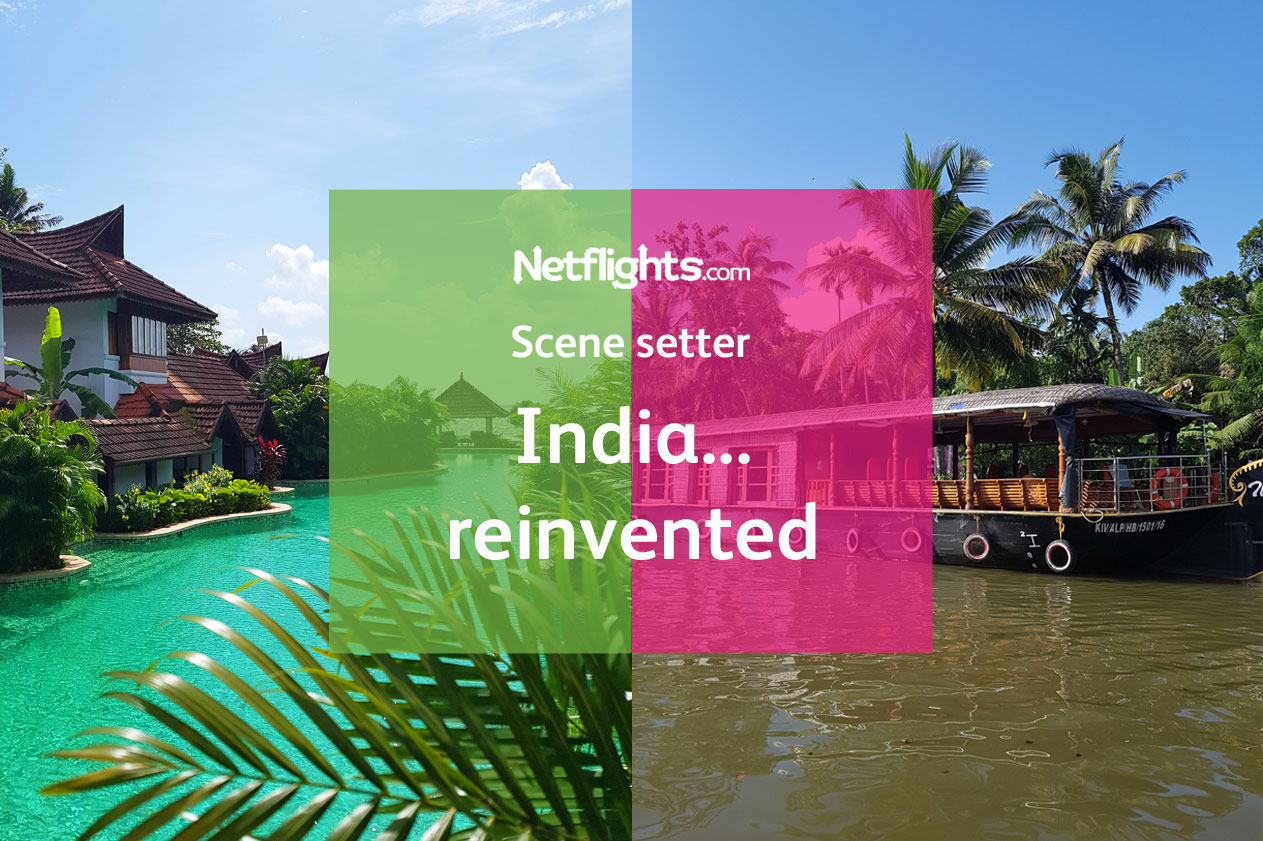 Keral-ah!
There's more to India than the Taj Mahal! Think India, think festivals, colour, food and culture – well, there's masses of it in Kerala! Welcome to God's own country and see a side of India you never knew. Hugging the south west coast of India, peaceful and pretty Kerala stretches 600km along the Arabian Sea. This totally tropical place is home to lush mountains, stretches of sandy white beaches, spice plantations and must-see backwaters. With so much to see and do take a look at our highlights to start your own Indian adventure in Kerala.
Good to know
Getting there: Fly to Cochin in as little as 12hrs via Mumbai
Climate: Warm and tropical year-round, the average monthly temperature is 27°C with an annual monsoon season during the summer months
Local currency: Indian Rupee (money can only be purchased on arrival – buy your rupees at the airport when you land)
GMT: +5.5 hours
Getting around
Kerala is a big place, with so much to see. Travelling round this country is a treat, enjoy the leisurely pace of travel as you journey past local villages, sparkling rivers, towering mountains, distinctive tea plantations and beautiful beaches. Make sure you hire a local guide, you'll get a colourful commentary of what you see!
Beaches

Slather on the sunscreen, grab a beach towel, your favourite book, and laze away the day on the spectacular white beaches along the Malabar Coast. If the pool is more your style, this stretch of coastline will treat you to a truly stunning sunset. Why not take a dip in the pool, submerge and soak away your stresses in the best seat in the house.
Mountains
High up in the mountains, take a winding tour up the steep hills of Periyar National Park (don't look down!)  and be treated to some breathtaking views. See the sculpted landscapes of the tea plantations, soaring waterfalls, ornate churches, flame red flowers and be sure to stop off at the rubber plantations and pineapple producers along the way.
Spice of life
In Thekkady, the heart of the spice lands, visit a local spice plantation – this will open your eyes to a world of spice! Do you know your Arabica from your Robusta? Your tamarind from your turmeric? Spices can be sweet, aromatic, and settle your stomach. Come and visit and your mind will be blown. For us the star of the show is the cinnamon, this is nothing like the twisted rolls that we get in a jar which is in fact 'casia'. The real cinnamon is actually the bark of the tree. The flavour is sugary sweet, with a hint of warm spice. It's absolutely delicious just to nibble on, but buy this and your mulled wine will be next level! You're welcome!
Backwaters
A trip to Kerala is not complete with a stay at the backwaters. Picture thousands of lagoons and lakes connecting to form a stunning boating haven. The perfect spot for wildlife, see the Cormorant birds spreading their wings to dry or wave at duck families who pass you by. For a day with a difference, stay onboard a houseboat. Typical to the region, enjoy a luxurious stay as your houseboat bobs along the tranquil waters as the sun sets into the sea.
Food
The coast of Kerala is renowned for its seafood. In Cochin, fishermen cast their Chinese nets just after sunset. In Kumarakom, grilled king prawns and duck are a speciality. With so many local dishes to try, don't miss the fish curry and coconut appams – a fermented coconut and rice flour pancake that's spongey on the inside and paper thin crispy on the edges. Try the local breakfast of Masala dosa – a lovely fragrant dhal with a paper thin, crispy pancakes served with coconut and tomato chutneys. Make the most of the fresh fruit served at every meal, enjoy pineapple, melon and papaya… oh, and turmeric coconut scrambled eggs… fresh guava juice, sprouted mung beans, pomegranate honey, peppermint syrup… do we need to go on? You have been warned, you may need to watch your waistline!
Local life
Start your day with a trip to a local town such as Vandiperyar to experience the real India. This working-class town is filled with local produce. See banana flowers, rows of bags of rice, snake cucumbers… the list goes on. Feel like a local and treat yourself to Jasmine flowers in your hair and bhindis.

Entertainment
A word to add to your holiday vocabulary – Kathakali! Visit a local show and your eyes will pop as you enjoy this traditional dance show. The costumes are amazing, and be ready to walk away stunned by the eye-opening performance and facial gestures in particular. A definite must do!