Beijing's new Daxing International Airport was in the news last week, and the Internet liked what it saw. When completed in September, it will be among the largest aviation hubs in the world, but it's not the only airport story that we can look forward to in 2019. Here's a round-up of what travellers can expect from some of the new and improved airports coming on stream this year.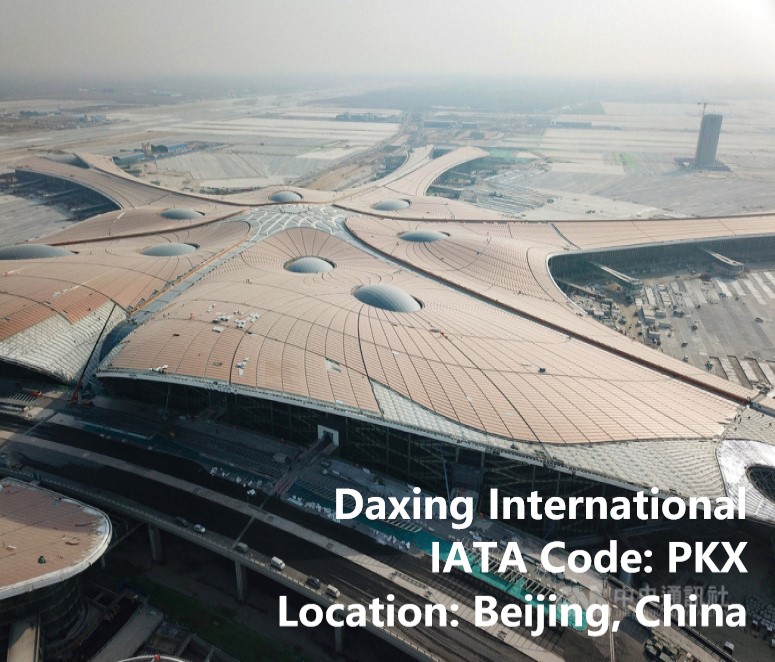 Daxing International Airport, Beijing
The 2008 Olympics saw Beijing open their brand new Terminal 3 with the floor space of over 200 football pitches and annual capacity for over 50 million passengers. It was a massive building twice the size of the Pentagon. But with the Chinese economy still growing and domestic air travel volume set to soon overtake the United States, Beijing's airport infrastructure needed yet another update. Enter the all-new Beijing Daxing International.
Due to open in September 2019, at the cost of $12 billion, it will immediately become one of the largest and busiest airports in the world – with eventually seven runways handing up to 100 million passengers.
Designed by the late Zaha Hadid, the phoenix-shaped terminal (a symbol of prosperity in Chinese culture) is located approximately thirty miles south of downtown Beijing and will be connected to the motorway network and to high speed railway lines to provide easy access to the Capital. Initially, it will be home to China Eastern, China Southern and Beijing Capital airlines, whilst Hainan Airlines and Air China will remain at the current Beijing Capital International (PEK). Foreign carriers, however, will have a choice of which airport they serve.
Five long concourses will radiate out from a central hall, decorated with Chinese gardens to help calm passengers as they transit through. In total, the single terminal building will measure over a million square metres in size, with two floors each for arrivals and departures. One hundred per cent rain water collection, its own solar farm and a fleet of clean-energy vehicles mean that as well as being one of the biggest, it'll also be one of the cleanest airports on the planet.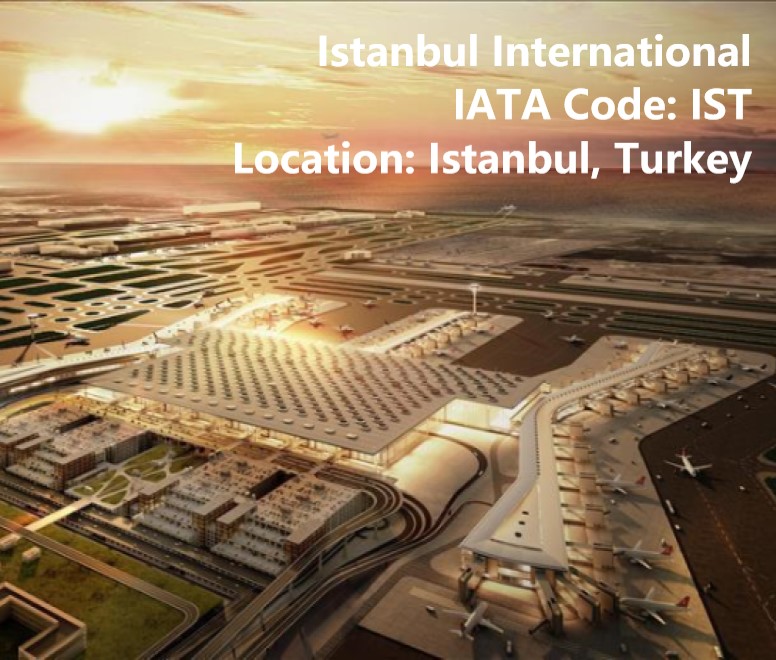 Istanbul New Airport
Istanbul's old Atatürk Airport had long been running at over-capacity before its closure earlier this year, with planes often having to use remote stands to park due to a lack of space at the main terminals. The airport was the hub for Star Alliance member Turkish Airlines who currently holds the crown for flying to the most destinations for any one airline – 304 destinations over 122 countries, in case you were wondering.
With further growth planned for the airline it was clear that a new facility was needed, that would also enhance the passenger experience.
Istanbul's brand new airport officially opened in October 2018, but it was on 6th April 2019 that the mammoth new airport saw all flights transfer.
Located 30 miles from central Istanbul, the new airport is being constructed in four phases with the first of these having just opened boasting the 'world's largest airport terminal building under a single roof'. Once the final stage is completed in 2027, the airport will have capacity for 200 million passengers per year with four terminals, eight runways and parking space for five hundred aircraft – that's more than all of London's six airports combined.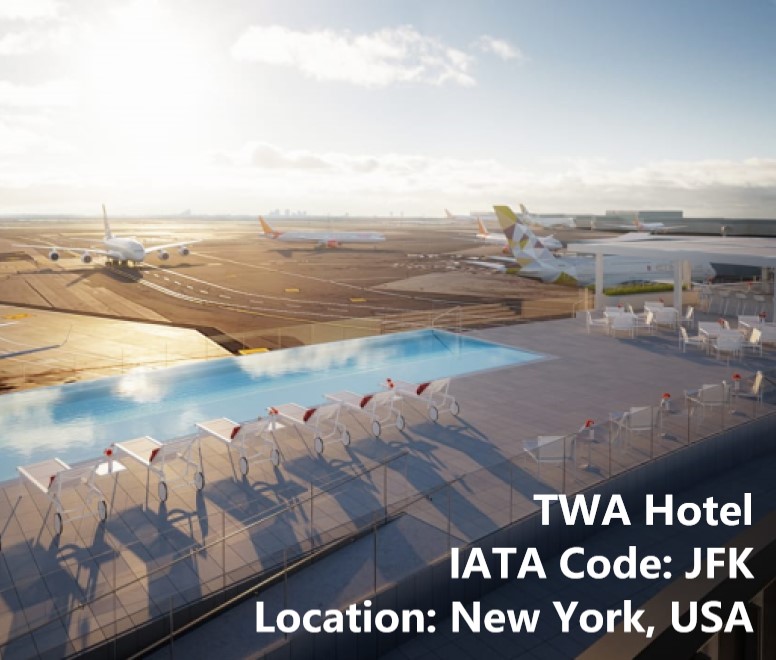 TWA Hotel, JFK
Passengers travelling through JFK Airport will be in for a treat when the hugely anticipated TWA Hotel opens in May 2019, complete with what has to be one of the coolest pools on the planet.
Measuring 64 foot long and able to become a 'pool-cuzzi' in the cooler months, the pool and observation deck are a part of a project that sees the old Trans World Airlines terminal morph in to modern day hotel but one that fully encompasses all the best parts of 1960s design and feel.
"From the moment guests and visitors arrive at the TWA hotel, they will find themselves immersed in the ethos of 1962's rich culture, architecture, sights, sounds and ambiance", says Tyler Morse, CEO of MCR and MORSE Development, the developer of the hotel project. And of the rooftop pool, "There's simply no better place for plane spotting, and enjoying a cocktail, in the world."
The hotel will also boast six restaurants and eight bars one of which is located inside a Lockheed Constellation Starliner. The aircraft, lovingly referred to as the 'Connie', was a record breaking aircraft of the 1940s and 50s era that was defined by legendary TWA owner and aviation pioneer, Howard Hughes.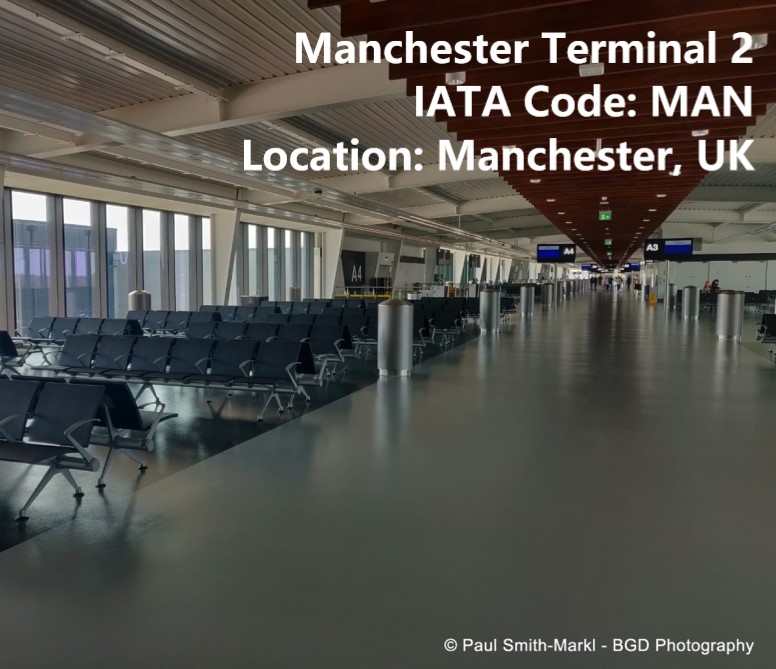 Manchester Airport, Terminal 2
As part of Manchester Airport's £1 billion transformation of Terminal 2, a brand new 216 metre pier was opened in April that is home to eleven new boarding gates, 1400 seats and features wall to ceiling panoramic windows which add to a spacious and open feel that is expected of a modern day European hub.
Chief executive of Manchester Airport, Andrew Cowan, described the opening of the new pier as a 'significant milestone' in what is part of the airport's biggest investment project since opening as Ringway Airport in 1938.
"We're delighted to wave off the first handful of flights from the new pier, as we build up to bringing it into full operation in the days ahead," Cowan said. "What that means is our customers can start to enjoy the new facilities, at the same time as getting a taste of what to expect from the next stages of our transformation programme."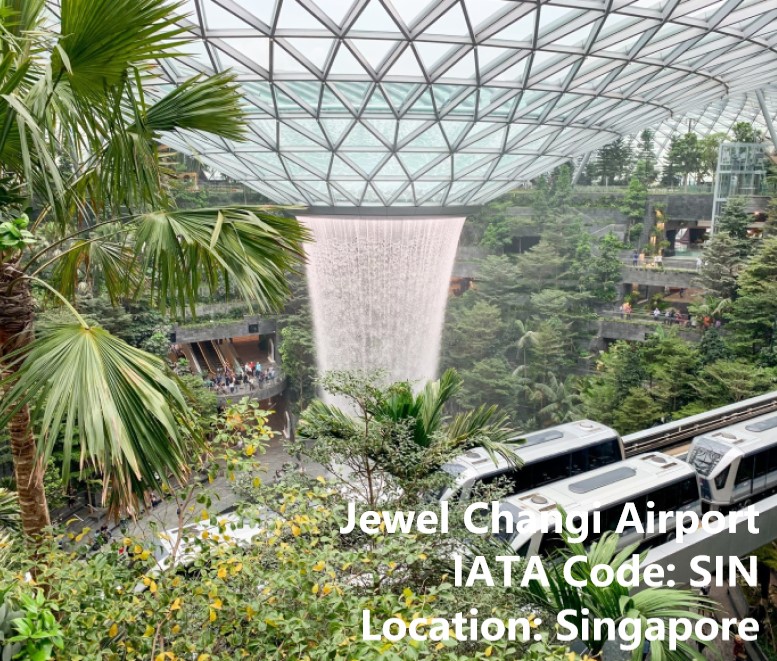 Jewel Changi Airport, Singapore
The long awaited expansion to Singapore's Changi Airport opened on the 17th April 2019 and is an awe inspiring mix of opulence and nature with an impressive array of features that is truly befitting of this international centre for finance and banking.
Designed as a central hub to connect three of Changi's already excellent terminals, the Jewel combines extra travel facilities such as check-in and early baggage drop-off desks with retail stores from the likes of Apple, Marks & Spencer and Zara, not to mention there also being the largest Nike store in Southeast Asia.
The Jewel has been imagined not only as a means to an end for travellers but as a way for local Singaporeans to interact and mingle with those coming to and from the city-state. Other features of the £1 billion project include a food court, IMAX theatre, children's play facilities including a suspended bouncing net and walking net, hedge mazes and the iconic (and likely Insta-favorite) Rain Vortex which, at 130 foot, is the world's tallest indoor waterfall.