The religious period of Ramadan is a very important time during the Islamic calendar. It's during this time that Muslims take part in a month of fasting, regarded as one of the five pillars of Islam.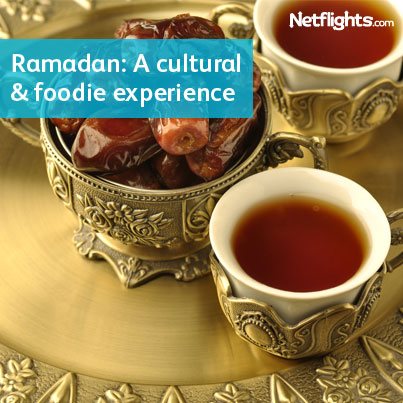 Despite many of us knowing about Ramadan, what it actually involves is mostly a mystery to many of us, as myths surrounding the time period has clouded our judgement. Especially when it comes to holidaying in places like the UAE.
The rules
Those on holiday, who don't follow Islam, aren't made to follow a strict regime during the religious period.  However there are rules everyone must adhere to, such as:
No eating in public places between sunrise and sunset
No drink or smoking in public places between sunrise and sunset
No drinking alcohol during the day, even in the hotel (this however varies from hotel to hotel)
No listening to loud music, other than religious music, in a public place
However when you're indoors you can pretty much do as you please, as long as it doesn't interfere with the religious practices.
The best thing about holidaying in a UAE city during the time of Ramadan, and any other country during this time is the amazing cultural experience you'll get. Not only do you get to see how this religious period is celebrated first hand, but you can experience the amazing sights and attractions without the mass crowds. There's also a fantastic festival that rounds off Ramadan that you just have to see to believe. And despite the fasting, there are some amazing food experiences to be had.
Iftar
Fasting is broken at sunset. This is known as Iftar. Because of this many eat extremely well to stay full for as long as possible, therefore many places throughout Dubai and Abu Dhabi host special Iftar meals when the sun goes down (many eateries are closed mostly throughout Ramadan).
Some great places to visit in Dubai include:
Hyatt Regency Dubai
Here you'll find a huge selection of different foods, served from the grill, wok, wood-burning oven or tandoor. This is done in an open kitchen setting for Dhs130 per person.
Dubai Marine Beach Resort & Spa
You get two choices at this venue. For Dhs140 you can indulge your taste-buds with traditional Arabic food, such as fried kibbeh and mezze, at the Al Qasr's buffet. Or you could try the Suhoor set menu for Dhs160, which features treats like an oriental grill and falafel.
Raffles Dubai
This is a treat for everyone, served up until 9pm. For Dhs200 per person, you can experience the fruit at Azur All Day Dining Restaurant, enjoy a number of salad bars, and even check out live cooking, meat carving areas, mixed oriental grills, mezze and lentil soups. There's so much to eat here.
Places to check out in Abu Dhabi are:
Fairmont Bab al Bahr
Here you'll find CuiScene and the adjacent Ramadan tent, serving up delicious offerings for Dhs185. The food here comprises of just about everything you could imagine including, lamb, mezze, konafa, basbousa and katayef, alongside stunning views of Abu Dhabi Creek.
Shangri-La Hotel Qaryat Al Beri
Dine here for as little as Dhs170 at the Sofra Bld, Al Khaimah Ramadan Tent and Bord Eau. You can enjoy everything from traditional Arabic dishes at the Iftar buffet to a five course French extravaganza. From 9pm you can also experience the enchanting suhoor celebrations, with Shisha, Arabic music, more delicious cuisine and authentic Arabic coffee.
Al Raha Beach Hotel
For as little as Dhs165 you can enjoy the amazing foods on offer at the Sevilla and the attachment Ramadan tent (six to 12 year olds go half price and under sixes eat for free). With a peaceful, yet friendly atmosphere, you'll bask in the soothing sounds of Arabic music whilst you dine on the most succulent and delicious traditional Arabic delicacies.
This is an excellent way to integrate with those celebrating Ramadan and truly experience Iftar for yourself.

Eid al-Fitr
Eid al-Fitr, or the Festival of Breaking Fast, is celebrated on the first day after the end of Ramadan. This is a once in a lifetime experience that you should take part in, as the entire community join together to celebrate at this family friendly event.
Here there'll be a number of traditional festivities, alongside a consumer show, and the sale of various items, including children's toys, clothes, dates (the traditional Iftar food), exotic items and a whole host of delicious local food. You'll also get to experience many other traditions through the forms of dance and music that take place throughout this joyous festival.
So if you're planning a vacation to the UAE during Ramadan don't hesitate and jump straight in for an experience you'll never forget and never regret.
Prices correct at time of publishing.