Whether you are a dedicated foodie or just love a good quality plate of comfort food, San Francisco serves it up superbly.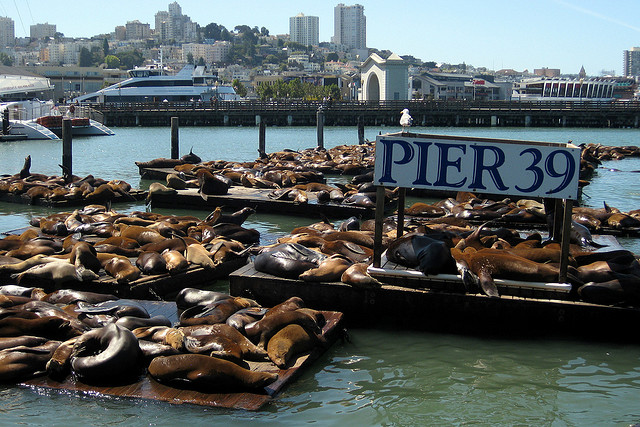 image from flickr
There are nearly 500 eateries, a galaxy of Michelin stars and incredible ethnic variety. You can eat food from far-flung places, with so many immigrants setting up their little 'homes from home'.
Cambodia, Vietnam, Mexico, El Salvador, Peru, India……..the list of exotic cuisines is a long and delicious one.
That's besides the more familiar morsels from China and Japan. Certainly, it's not an over-claim to call San Francisco the best place in the USA for Asian food.
Not surprisingly, in such a melting pot of influences, there's lots of east-west fusion cuisine too.
Most of those getting off their low-cost flights, make Chinatown a must-eat stop. It's full of sumptuous dim sum restaurants, steamy tea houses and the popular, no-frills House of Nanking for good quality food. You can eat authentically well in most Chinatown establishments if you avoid the obvious tourist traps.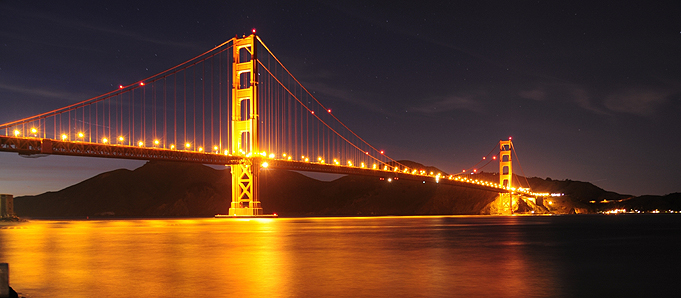 Away from Chinatown, enjoy the full Chinese Tea Ceremony at The Imperial Court in the Ferry Plaza Building.
For a taste of old-time San Francisco, if you like oysters, the Swan Oyster Depot is heaven for lovers of this briny delicacy. Turning 100 years old this year, it's not plush, but eaters come from far and wide to eat the very freshest seafood.
If you prefer your cooking a lot more modern, there are a pair of chefs who are creating waves amongst San Franciscans. Corey Lee at Benu is very innovative and has been called the 'best in America'. Dominique Crenn at Atelier Crenn has been hailed for 'out of the box' cuisine. There are, incidentally, 47 restaurants with Michelin stars in San Francisco and the surrounding area. The two three-starrers are both a little further out of town, in the wine-rich Napa Valley.
January is a great place to sample the pleasures of the plate in San Francisco. The Dine About Town promotion has a hundred eateries offering special, two- and three-course menus that are great value.
The Ferry Building on the Embarcadero on the eastern waterfront has become a huge draw for food lovers since its renovation. With superb views over the water, it's packed with gourmet producers, as well as a mouth-watering array of cafes and restaurants. There's a large, morning organic Farmer's Market outside every Saturday, as well as a more modest one on Tuesdays and Thursdays.
Inside the Ferry Building, try the Slanted Door for modern Vietnamese cooking, or Gott's Roadside for fast, fine and fresh food that's very American. Ciao Bella is your stop for Italian gelato and Recchiuti Confectionary produces chocolates that are truly 'gourmet'.
To get more deeply into the foods on offer in San Francisco, a walking tour of restaurants is a great idea. These are themed to get you face-to-face with the chefs and families who bring the city their cuisine. Choose from, for example, Latin, Italian or Chinatown food and culture. It's a great way to eat, meet locals and learn lots too.
Beer lovers will appreciate a tour around the Anchor Brewery. Available every afternoon, you'll see the whole process and finish in their pub with a sample or two.
If you've got a sweet tooth, the tour around the Jelly Belly factory will definitely appeal. This jelly bean maker is an hour's drive north of San Francisco. On the 40 minute walk through the factory and visitor centre, you'll see why it actually takes a whole week to make a single jelly bean.
If you've had a delicious time eating around San Francisco, spill the beans. Let us know the good food places to hit (and those to miss). We'd like to hear from you.
For the latest deals on flights to San Francisco use the links below.
London Heathrow to San Francisco
London Gatwick to San Francisco
Manchester to San Francisco
Birmingham to San Francisco
Newcastle to San Francisco
Edinburgh to San Francisco
Glasgow to San Francisco