The best theme parks in LA
The theme park was born in California. And with such great weather, it's not surprising they are still a major attraction for thrill-seekers and entertainment junkies of all ages.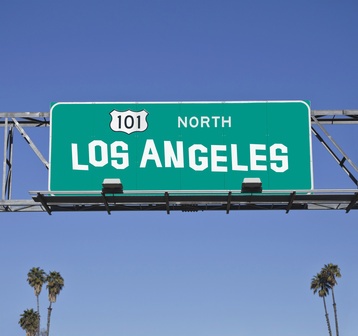 The first one wasn't the legendary Disneyland, in fact, but actually Knott's Berry Farm. They started with a humble ghost train to entertain hungry diners queuing for their chicken dinner restaurant.
Of course, in July 1955, Walt Disney took theme parks to a whole new level with Disneyland, in Orange County.
Put it on your list if you like all the eternal Disney characters, as well as a host of newer ones. For example, there's an undersea adventure with the Little Mermaid, as well as Pirates of the Caribbean, and a recently revamped 3D Star Wars experience. Climb aboard a StarSpeeder 3000 piloted by C-3PO for a journey to remember. Oh, and, of course, there's Splash Mountain, everyone's heard of Splash Mountain.
Next door is Disney's California Adventure Park, with rides and entertainment themed on, you guessed it, California. The big news here is the announcement of a new for 2012 section. It's 12 acres themed on the movie 'Cars', and there's $1.4 billion being spent, so it should be pretty spectacular. Incidentally, if you're in the park later in the day, look out for the evening Electric Parade. This astonishing parade of floats and folks covered with hundreds of coloured lights all synchronised to music, draws the oohs and ahs.
For lovers of Tinseltown and its movies, Universal Studios Hollywood is an absolute must. This is a great place to get behind the scenes of a working film studio, as well as pump up the thrills on dozens of rides based on cinema blockbusters. Take the infamous Studio Tour around the backlot and see your favourite movies come to life including Jaws and King Kong 360 3-D experience where, thanks to the talent of director Peter Jackson, you won't just see the terrifying ape, you'll feel it!
Other rides and attractions include The Wizarding World of Harry Potter™, The Simpson's Ride and three amazing shows that give you insights into the magic of film making.
A great way to really immerse yourself in Universal's world of movie-making magic is to pay for a VIP tour.
You'll go behind-the-scenes onto normally closed-to-the-public film sets and sound stages. Your personal guide will lead you through, for example, 'Wisteria Lane', Desperate Housewives' 'perfect' neighbourhood, as well as the archive and collections department. There, some of movie land's most historic props and costumes are preserved.
Real thrillseekers head for Six Flags Magic Mountain, for extreme rides and loud screams. Over 100 rides make this teenager heaven. The names say it all: Apocalypse!, Scream and Goliath. Nothing too subtle. The highlight must be the world's tallest and fastest flying coaster, Tatsu. It's the closest thing to actually flying as you'll experience a zero-g roll. Watch out for new thrills from Lex Luthor: Drop of Doom, coming in Spring.
Raging Waters is California's largest waterpark with a host of rides, slides, waves, rivers and pools, plus kiddies slides, spread over 23 acres. Visit the Pirates's Cove with its interactive themed water fort. Oh, and the Funnel Cakes and Dippin' Dots are worth a nibble.
By the way, a money saving tip if you are taking a low-cost flight to this sunny funland: buy a Southern California CityPASS and you can save as much as 26% on entrance to major parks.
There are quite a couple more theme parks to enjoy, including the aforementioned Knott's Berry Farm, Legoland California and Pacific Park.
Let us know which you enjoyed and any tips you have for making the most of the fun on offer. We'd love to hear from you.
For the latest deals on flights to Los Angeles use the links below.