2022 has been a pretty unbelievable year – and er, not always in the best way – so keeping up with this theme, we thought we'd put together a list of some places around the world that are pretty unbelievable too, but only in the best of ways. From a sea of stars in the Maldives to a castle smack bang out of a fairytale, we're defo ticking some of these off our lists next year, and so should you!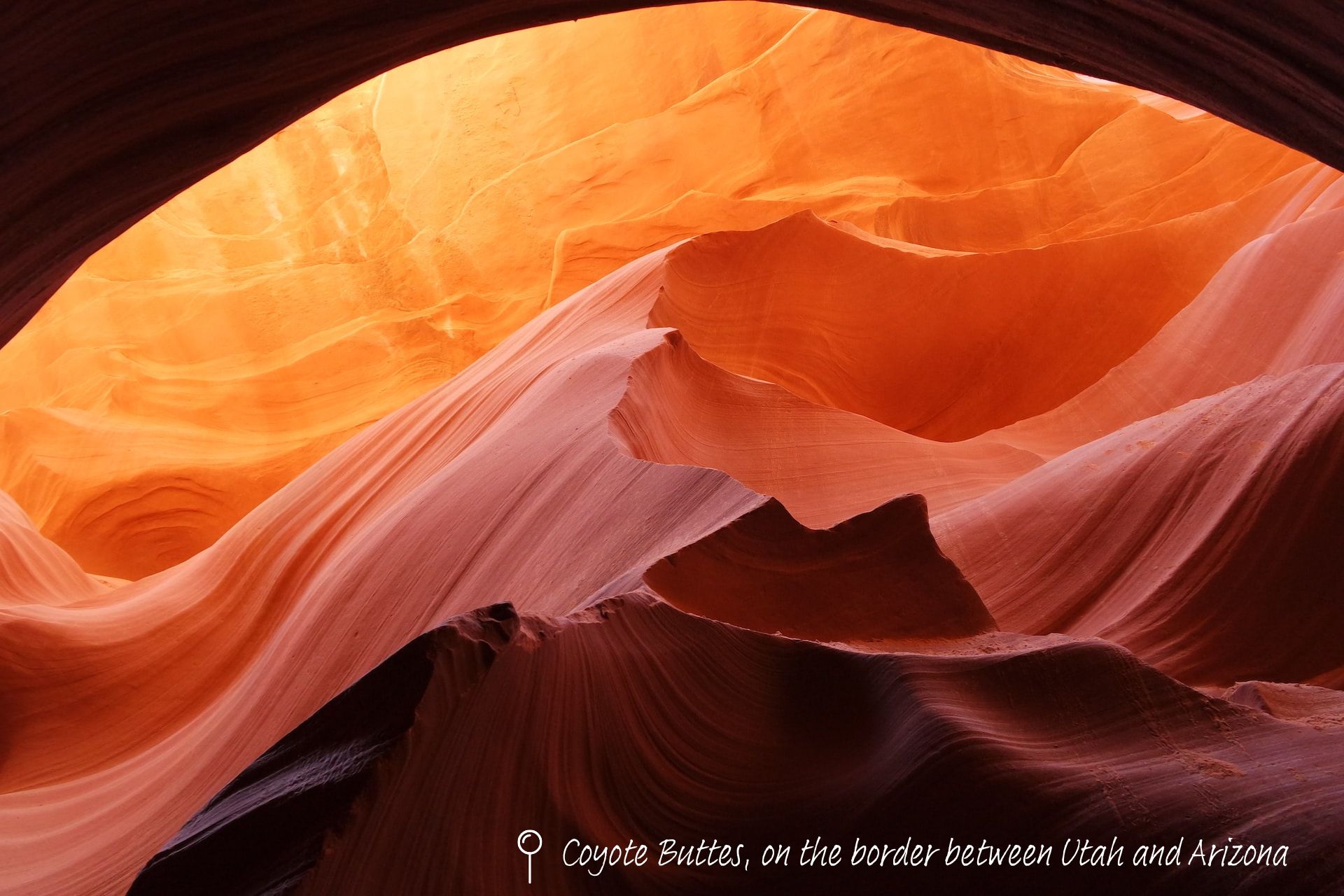 Found on the border between Utah and Arizona, in an area known as Coyote Buttes, is a weird place known as the The Wave. This sandstone formation, in development since the Jurassic age, undulates across the landscape in a form not dissimilar to, well, a wave. It's pretty popular, especially with photographers who capture its sweeping curves at midday, when no shadows are cast, or early morning and evening, when dramatic swathes of black cross the sandstones for a picture with a bit of gravitas. They're really lucky if they catch it after a recent rainfall, when beautiful reflections abound.
Unfortunately, you'll have to be pretty lucky too if you want a chance at seeing this phenomena – so you might want to start planning now! As part of a process to ensure the site's protection, the Bureau of Land Management – which looks after it – limit the number of visitors per day to just 64 (!). 48 of these are available in advance, with the remaining 16 left for on the day visitors. But that's not all! It's not just about being a canny planner – whether or not you're looking months in advance, you still have to enter a lottery in order to get a permit. That means it really is pot luck if you manage it! We wish you luck! Totally worth the nail biting process, though.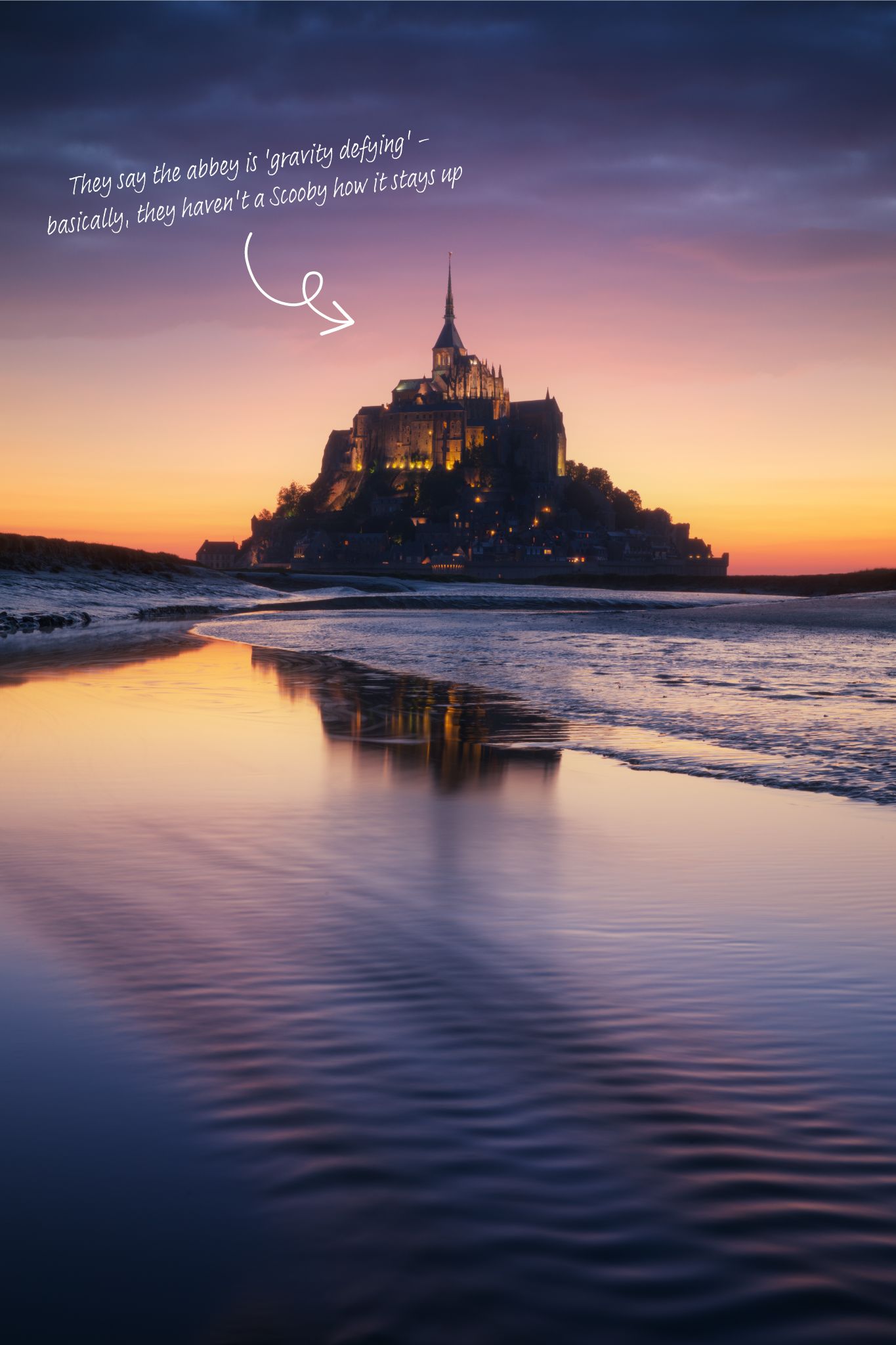 Now a UNESCO World Heritage Site, Mont Saint Michel is something you don't quite believe is actually real until you see it. And that'll be down to it being something out of a literal fairytale. It's got everything: winding streets, rows of buildings that wrap around the mount's base like Christmas lights, and a great big, stonkin' tower at the top. And did we mention it sits on its own island? And is cut off from the mainland each day when the tide rises? Kinda like the mysterious house in The Woman in Black, but less scary.
Just one kilometre off Normandy's coast, Mont Saint Michel has been around since the 5th century and has had quite a few lives. It was a stronghold, and then a monastery was added – which made it an important place for pilgrims – then it was a prison, and today is a functioning commune with, at last count, 29 inhabitants. Yep, a few lucky people get to call this place home!
There's two times we'd recommend you defo go. Low tide is one of 'em. Cross the bay when the tide has receded and you'll get a whole new perspective. You might just even get to see the birds that migrate here each year up close. A word of warning though: if you plan to cross the bay at low tide, make sure to go with someone who knows the tides well – high tide comes at you waaay quicker than you think, and you could end up stranded.
Visit in summer and you're in for a treat. Take a slow stroll around the mount as night falls, with music in the air and lights twinkling. The abbey stays open until midnight, and you might just catch a classical concert too.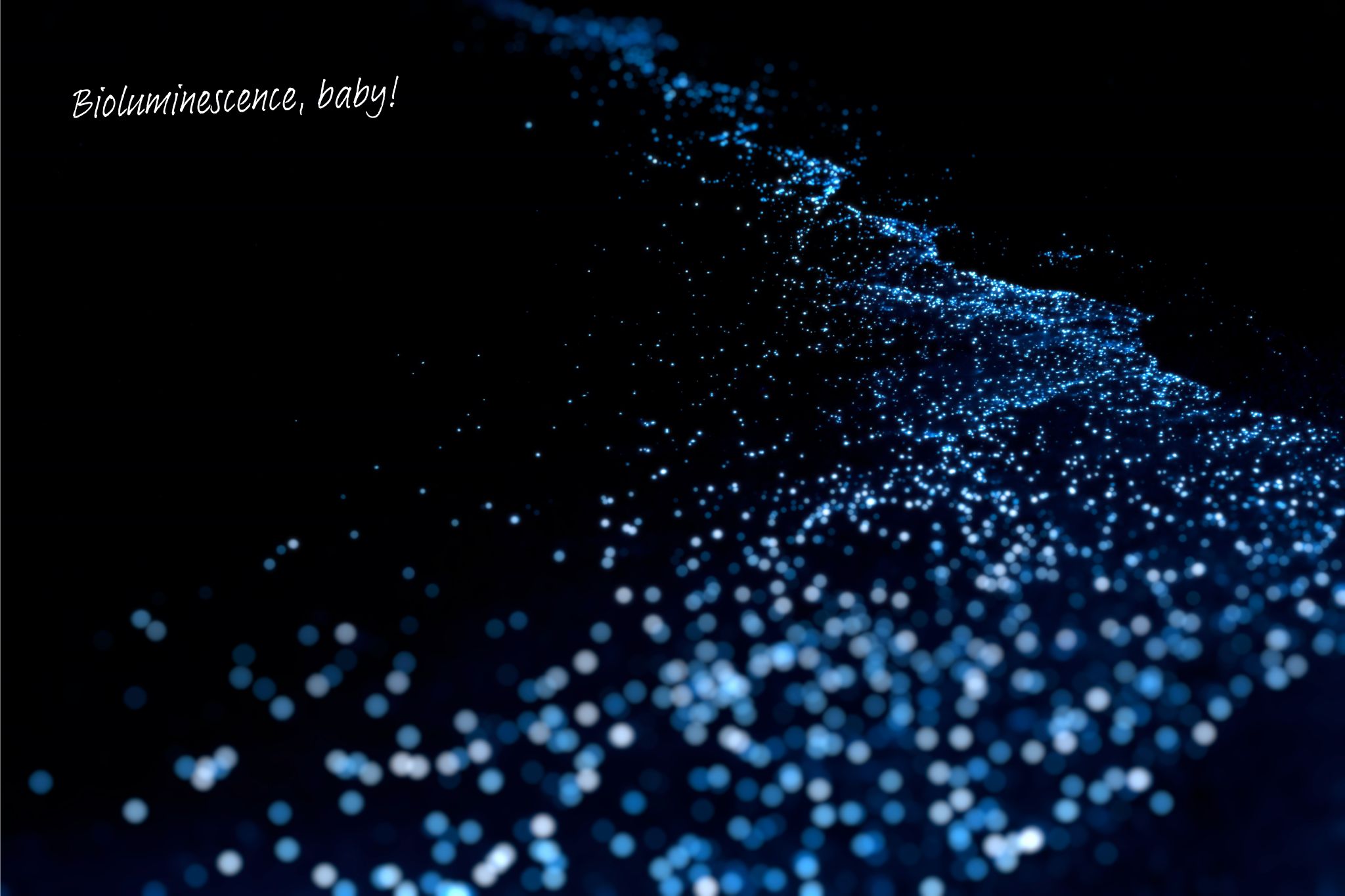 In late summer, something special happens in the Maldives. We mean, something special happens all year round in the Maldives. It's the bloody Maldives! But something extra special happens in the reefs as summer slowly starts to come to an end: the Sea of Stars. The waters here are chocka with plankton, but not just any plankton, bioluminescent phytoplankton! Often found in warm, coastal waters (and the Maldives has a lot of those!), these creatures start to glow with the movement of the waves, their light generated by the stress this movement causes. It's actually a little bit like fireflies.
This is all well and good, you're thinking, but can I just rock up at night and see them? Sorry, but nope! There isn't an exact science to this thing, but there are some general rules of thumb. Spotting this glowy goodness depends on a few things: climate, for example, and how many plankton there are in a certain year, will have an effect. Where you are in the Maldives also plays a role. Vaadhoo Island in the Raa Atoll is often said to be where things get really exciting, but to be honest? They can be seen from pretty much anywhere in the Maldives – if you've got a strong dose of luck on your side. However, locals do say it tends to happen more often in late summer and towards the end of the year.
The good news is that the Maldives aren't the only place to see this event! It also happens in Leucadia in California, Mosquito Bay in Puerto Rico, and the India's Lakshadweep Islands. But for the glowiest glow? Bet on the Maldives.
We're afraid that's all we can offer the intrepid traveller (that's you) in terms of phytoplankton pointers. Just cross your fingers, and your toes, and your legs…
The Arashiyama Bamboo Forest, Japan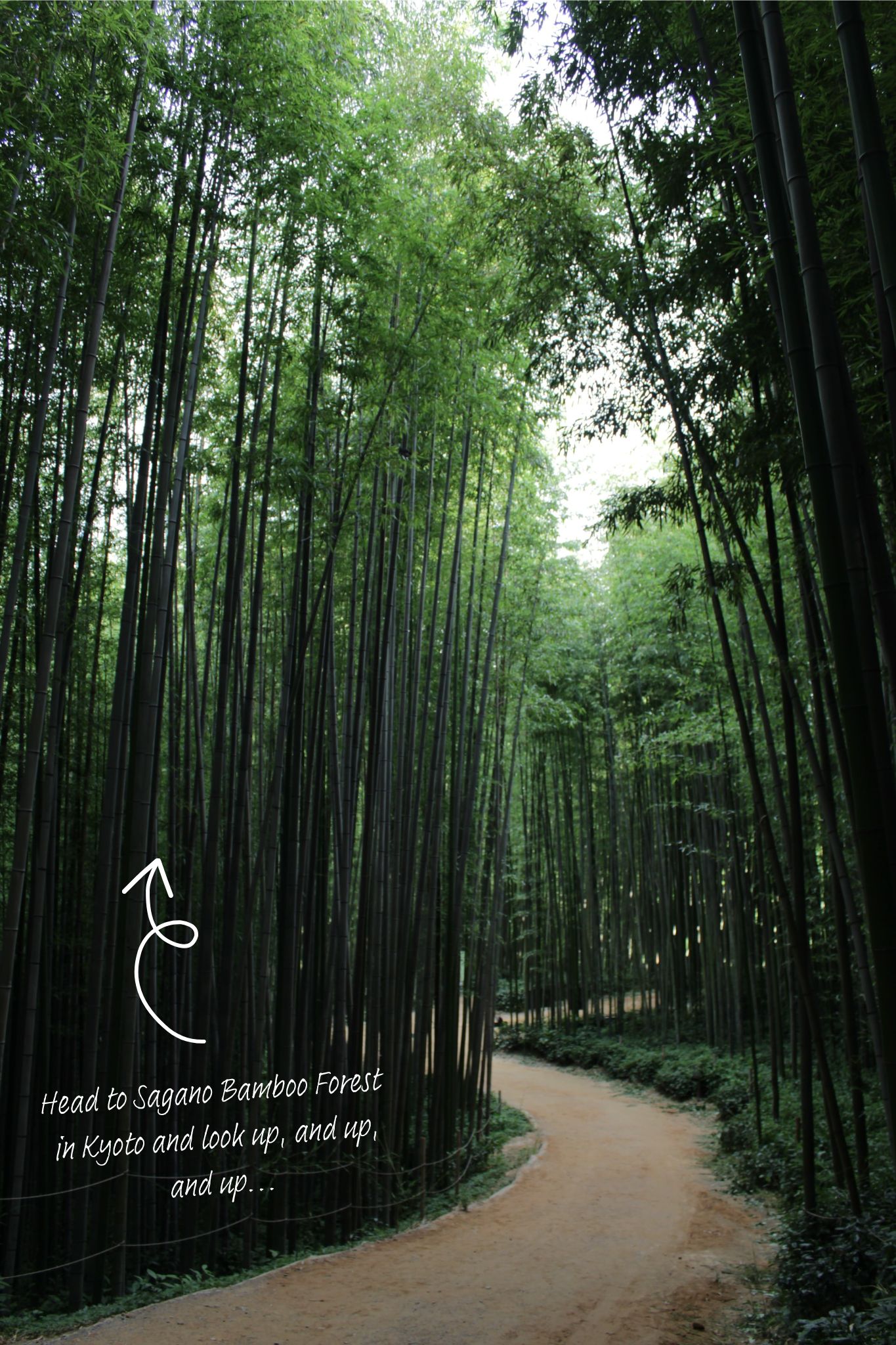 Just 30 minutes outside Kyoto, where sky rises dominate the landscape and rush hour is the soundtrack, is a different place – and pace – altogether. So different you'll struggle to believe it could be just a quick train ride away. The Arashiyama Bamboo Forest is a stunning grove of – you guessed it – bamboo trees. And, here, the bamboo tree is king. Not only are these bamboo trees, but there's a whole lot of 'em. And they're tall. Like, seriously tall.
Wooden paths weave you through a dense thicket that reaches dozens of feet into the sky, and as the wind comes through it creates a sound – all bending wood, creaks, and rustling leaves – that is so well loved it's only gone and been designated a governmentally recognised soundscape! Part of the '100 Soundscapes of Japan', an initiative put in place to encourage locals to go out and appreciate the country's natural acoustics, this pretty magical swaying can often be drowned out by tourists.
If you want to achieve a level of mindfulness you never thought you'd reach, then you'll want to time your trip well. Summer is a popular time, obvs, so you'll have to crack that whip and get out there early doors, like, before-sunrise early doors! But to have this almost to yourself? It's a no brainer. And if you're in Japan in December, head out to the grove later, between 5pm and 8.30pm, and you'll catch the Arashiyama Hanatouro Festival of Lights, where the paths are made even dreamier by illuminations.
To find yourself in this dreamy landscape, you can take either the JR San-in or Sagano line from Kyoto Station to Saga-Arashiyama Station, about 20 minutes all in all. You can then grab a bus or walk 15 mins to the bamboo forest itself, accessible by a gate just north of the entrance to Tenryu-ji Temple, on the main street of Arashiyama. There's just one path through the grove itself, so you'd have to work pretty hard to get lost, and it'll take you slowly uphill where, at the top, you can check out the gorgeous Okochi-Sanso Villa, a right fine example of traditional Japanese architecture.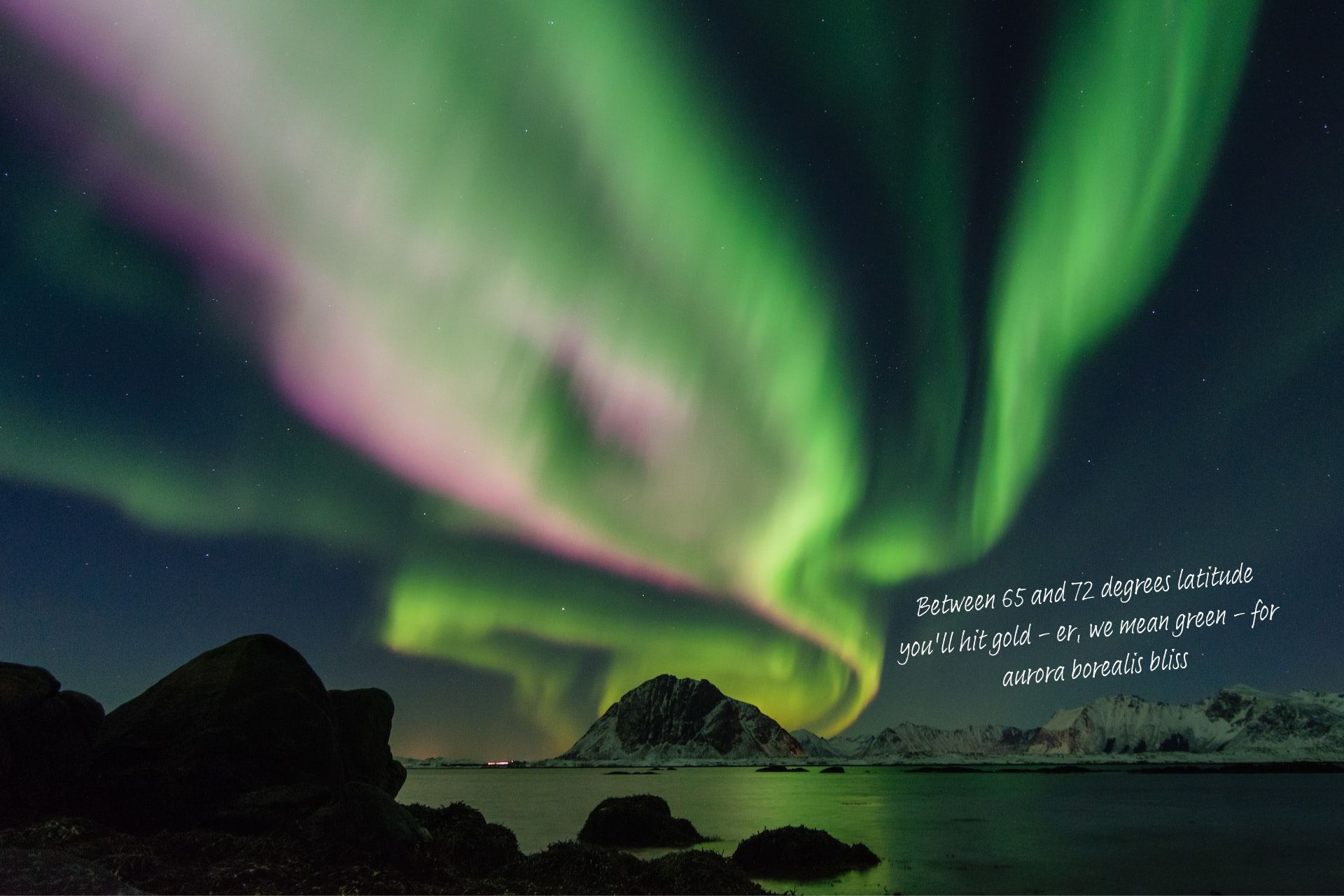 Alright, alright. So this one ain't exactly a surprise. We get it! But it's on EVERYONE'S list for a reason, so we couldn't not include it here. And 2023 is as good as any year to finally see it with your own eyes! And one of the best things about the Aurora Borealis? It doesn't just happen in one place, so depending on what neck of the woods you call home, you might not even have to travel all that far to experience it. Don't you just love it when a plan comes together?
Sure, there's a pretty scientific  boring and totally unmagical explanation for the Northern Lights, but – and we don't know about you – we prefer to just pretend it doesn't exist. So the sky lights up in certain parts of the world with the most beautiful rainbow melt of colours you've ever seen? So what? We ain't questioning it! But one thing we do pay attention to are some very basic guide points for helping you witness that gorgeous glow: do it at night (duh), a night between November and March is even better, a night between November and March when there's a new moon will improve your odds greatly, and if it's a night between November and March when it's a new moon with a cloudless sky and no light pollution?
Those are the basic ingredients, but you'll also want to weigh up your options in terms of where you go to see them, because this also has a pretty big effect in your success rate! Svalbard in Norway, the world's northernmost year-round  settlement (you might know it from TikTok sensation Grim, a Finnish Lapphund who calls it home) is a pretty good bet. Loads of aurora chasers set up base in Tromsø too, where you can sometimes see the lights from the town itself. But if you don't quite fancy trekking to the world's northernmost year-round settlement, you can also catch them in parts of Canada. Yukon and Labrador are good for it, sometimes even Alberta if you're lucky! And they've been known to make appearances in Banff National Park, which if you keep reading might just make an appearance of its own…
But much closer to home? Scotland might just be the ticket. Parts of northern Scotland actually sit on a similar latitude to parts of Norway, so the islands of Shetland, Orkney, Harris, and Skye all get a cheeky hello from the lights. But believe it or not, they've also been spotted all the way down in Edinburgh!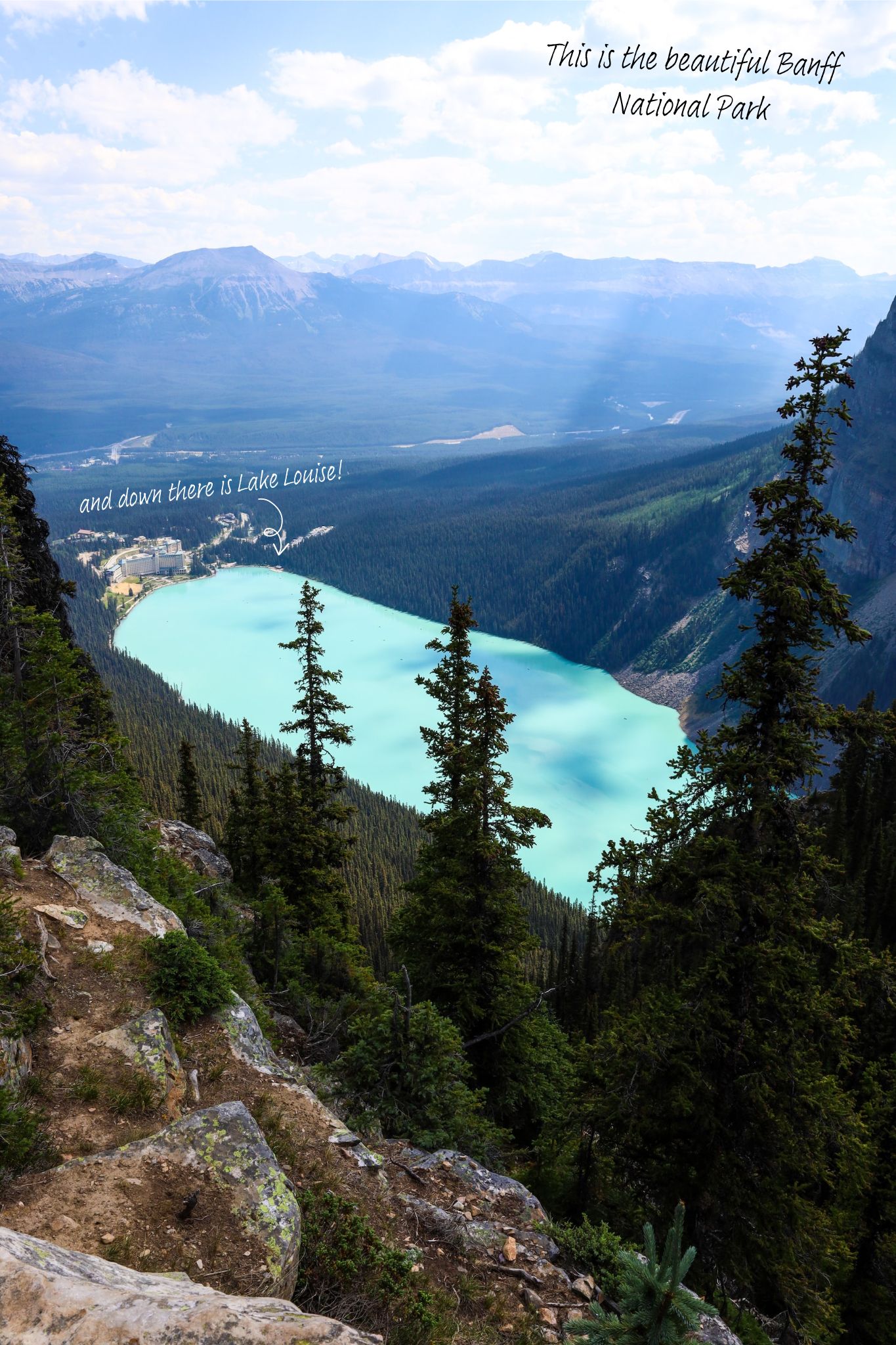 If Lake Louise is a gem of the Canadian Rockies, then it's the crown jewel of Banff National Park. Around 60km northwest of the town Banff, Lake Louise sits in the shadow of bloomin' massive mountains and gets its unreal hue from the glacier waters which are full of fine particles of rock that reflect the light.
It's actually not all that big, so you can easily do a tour around it. But depending on what type of experience you're after, you'll have to time it right – the lake is frozen over for most of the year! If you're desperate to catch that vivid blue (duh) then you'll have to head over in July or August. Because it's fed by all that glorious glacier melt, its level and colour is affected by the temperature. After you've made your way round the lake itself (it'll take you about an hour) you can then get up real close and personal by hiring a canoe, organised through the fancy Fairmont Chateau. If you're a bit more ambitious, you can go on a proper hike. There's loads of trails in the area, including two that'll reward you (like the Brits we are!) with a trip to the Lake Agnes and Plain of Six Glaciers teahouses.
But if you're visiting in winter, you get a whole different type of reward: ice skating on the lake itself! Considered one of the world's best ice rinks, you'll get none of that dubious wet shopping centre floor stuff here, only good, honest, one metre thick ice! And if you're really, really lucky, like, a couple of times every few decades kinda lucky, you might just catch the lake when it freezes over early, before the first significant snowfall – hello icy blue lake!
You can also take hiking to a whole new level by going snowshoeing – which is basically taking a hike, just in snow and while wearing specially designed snow shoes that strap on to your usual boots.  Like a lot of other things, Lake Louise is probs one of the world's best locations for snowshoeing! The most popular of these hikes – called snowshoes – is along the north side of the lake. Hire a local guide and they'll lead the way! Prepare to burn some serious calories, though. Hot chocolate back at the cabin? We think so!
These places seem like something out of a fantasy, and so do our mega low flight prices – but they're both very real.
Get some unbelievable 2023 holidays booked in with Netflights now.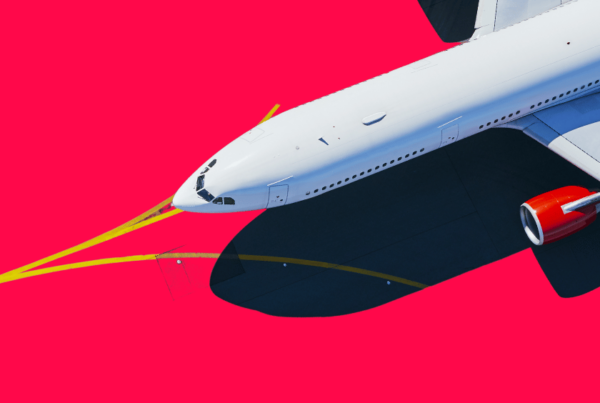 Everyone loves love. And it turns out, a lot of us are quite keen to find it at the airport.…
More and more of us Brits are getting on board with a winter break each year, with some skipping trips…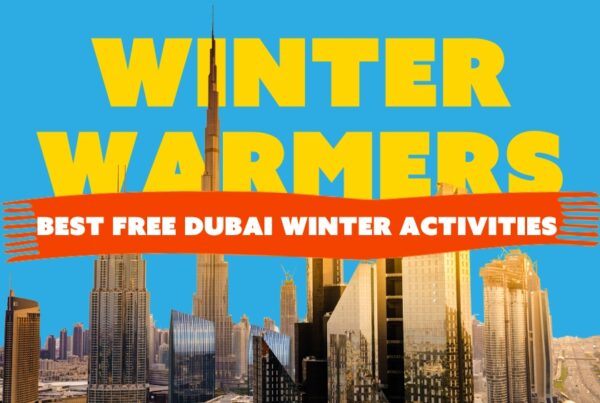 More and more of us Brits are getting on board with a winter break each year, with some skipping trips…