Experience the ultimate road trip in Malaysia.
To escape the crowds and the tourism attractions, a road trip can be the perfect solution.
Don't miss!
Penang's beautiful beaches
Cheng Hoon Teng Temple
The waterfalls in Taman Negara National Park
The rural roads of the Cameron Highlands
When most travellers come to Malaysia, they spend the bulk of their time in the capital city of Kuala Lumpur. That should not come as a surprise, because the city is home an impressive collection of restaurants, museums, architecture, shopping opportunities and up scale hotels. However, there is a lot more to Malaysia than just Kuala Lumpur. You can hire cars quite easily in Kuala Lumpur, and travellers will find it enjoyable to drive around the country and see some of the less common destinations. Here are some of the top road trip destinations in Malaysia and how far it takes to get there from Kuala Lumpur.
Penang... just over three hours from Kuala Lumpur
Believe it or not, you can travel from the centre of Malaysia's bustling capital city right to the shores of a tropical island in just over three hours. Penang is an island that is connected to the mainland by the Penang Bridge, which is one of the longest in Asia. You'll have to pay a one-way toll of RM7 to get across, but the small fee is more than than worth it. Once you arrive in Penang, you will have the opportunity to see incredible structures like the Kek Lok Si-Temple of Supreme Bliss and Fort Cornwallis, but you can also just relax on the beautiful beaches. The culinary scene and the night-life scene are both vibrant, and you can find laid-back local bars as well as big nightclubs full of expatriates on vacation.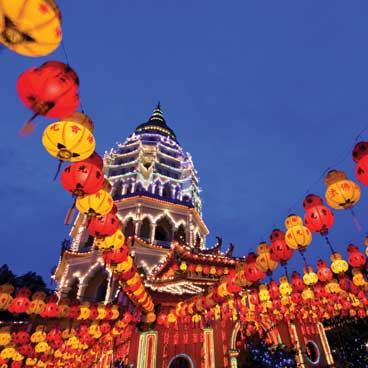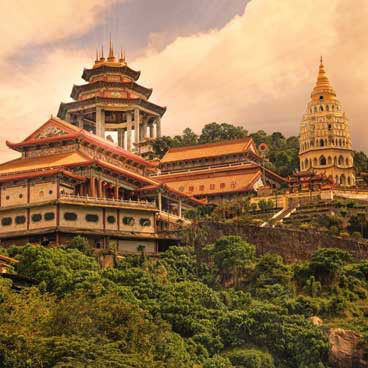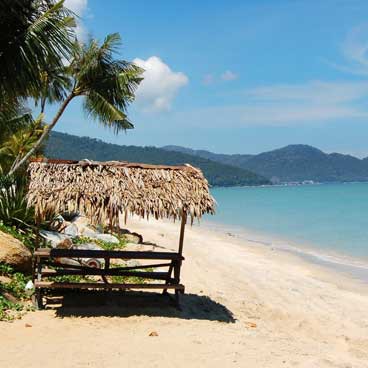 Malacca... less than two hours from Kuala Lumpur
If it is culture and history that you are after, nothing could be a better road trip destination than Malacca. Just two hours south of the capital city, Malacca is a UNESCO designated World Heritage Site that has fascinating architecture from previous British, Portuguese and Dutch colonists. Many of the main historical attractions and landmarks are found within the heritage area, which is definitely a place where you will want to visit on your road trip. Be sure to stop in and see the 17th century Cheng Hoon Teng Temple, the stunning Dutch Square, the Sultanate Palace and the major museums. With such a rich history, Malacca is also a wonderful place to pick up antiques as souvenirs of your trip. Since it is so close to Kuala Lumpur, it is a suitable day trip, but you could easily spend several days exploring Malacca.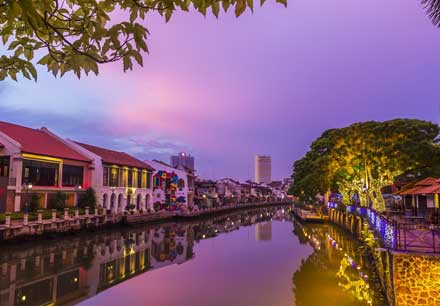 Taman Negara National Park... four hours from Kuala Lumpur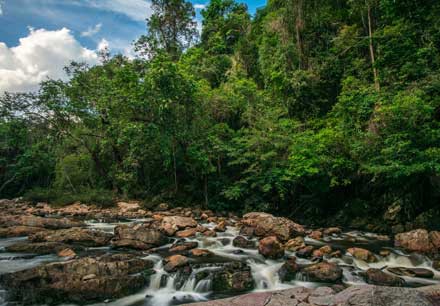 If the hustle and bustle of Kuala Lumpur gets to be too overwhelming, a retreat into nature can be the answer. If you are willing to drive just four hours north of the capital city, you will eventually get to the stunning Taman Negara National Park. This is the largest national park in Malaysia, and it is full of opportunities to spot birds, native animals and beautiful scenery. Trek through the jungle, walk under waterfalls and appreciate the stillness of this peaceful and rural location.
Cameron Highlands... three hours from Kuala Lumpur
The journey up winding rural roads is a thrill for those who love to drive, but the real treat is found when you arrive at the Cameron Highlands. The area is full of tea plantations that thrive at the high elevation, and you can sample the local produce grown in the region.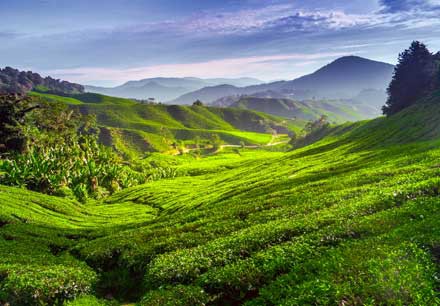 You might not think of Malaysia as a road trip country, but there are some amazing places that you can travel to outside of Kuala Lumpur. Escape the capital and explore one or more of these exciting destinations.