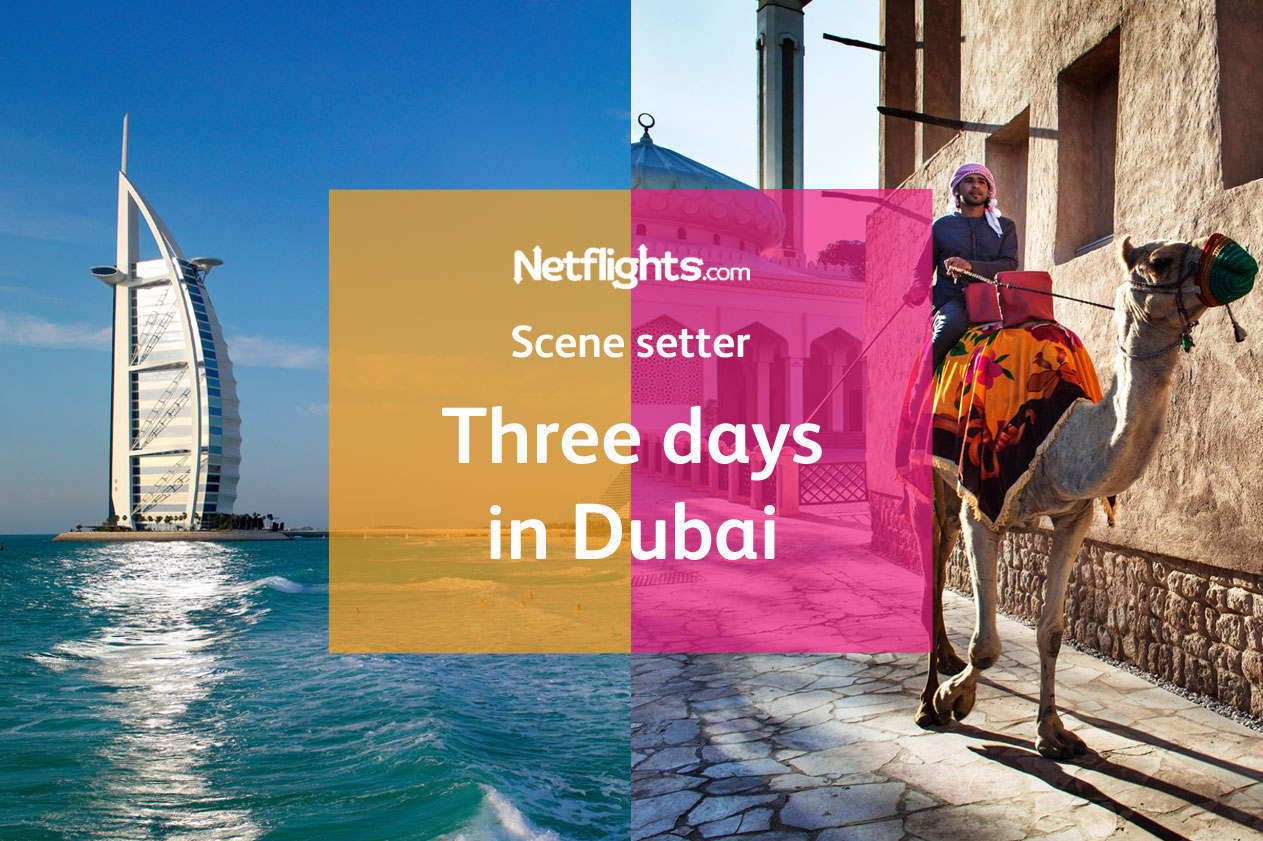 Do it all in Dubai – in just 3 days
Dubai is a land of culture, tradition and colourful contrasts. From scorching deserts to freezing snow on the (indoor) slopes, this place has everything. You truly can do it all in Dubai.
So you've booked your Dubai flights and have three days to cram everything in… but how? Read on to find out.

Good to know
Flight time: Fly in style with Emirates and start your holiday in style, it takes just 7 hours.
Climate: Temperatures range from lows of 24°C in January to highs of 41°C in July. The best time to visit is October to April when temperatures are warm and comfortable.
Local currency: Emirati Dirham
GMT: +4 hours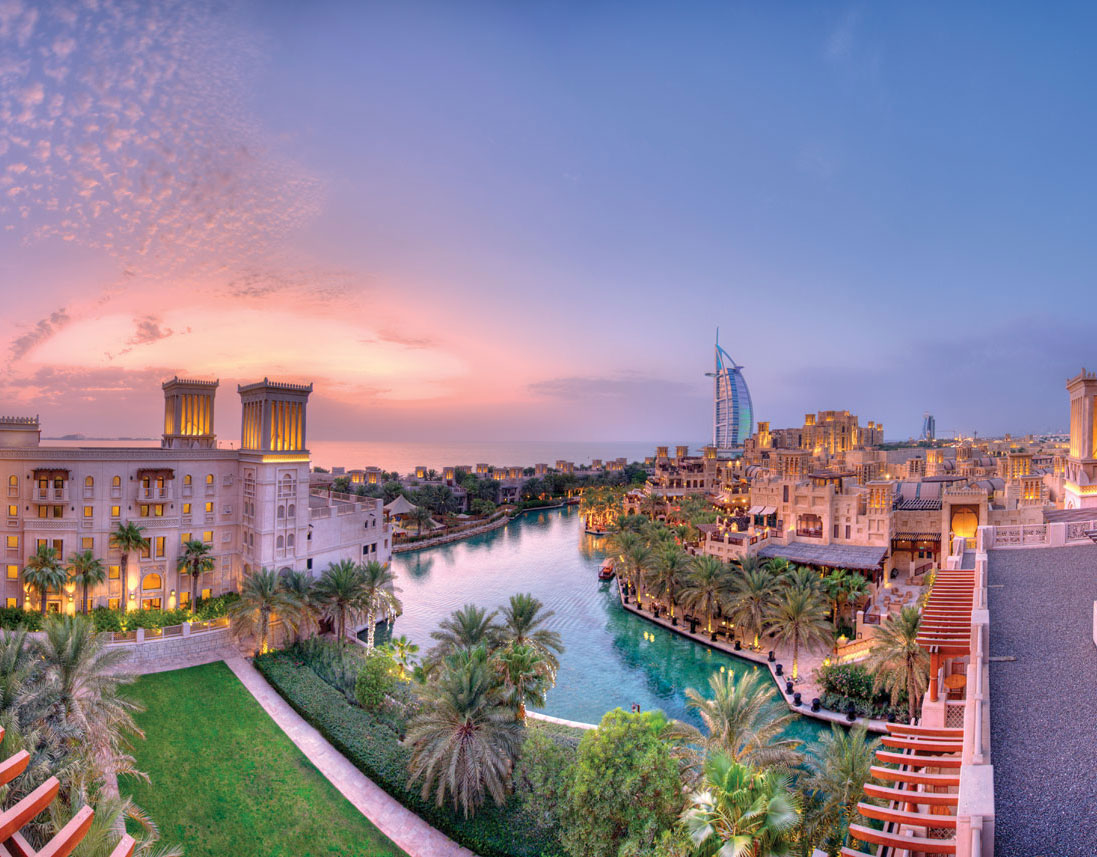 What a site to see!
Dubai is a city packed with amazing sights – you need to see it to believe it! These man-made wonders will blow your mind and are definitely on the top of the list of places to see.
Souk up the sights
For an authentic Arabian experience, barter at a traditional souk. Immerse yourself in the hustle and bustle as you haggle for bargains. Create your very own signature fragrance at The Perfume Souk. Take a souvenir home that will last a lifetime in the Gold Souk. Breathe in the scent-sational spices at the Spice Souk. Wrap yourself in the finest silks in the Textile Souk or take home a handicraft from the Souk Al Bahar in the shadows of the Burj Khalifa.
More than a Mall
Forget everything you know about shopping, you have arrived at shopping heaven. More than just a shopping centre expect excellence at Dubai Mall. Located next door to the Burj Khalifa, you could spend your whole three days here. So, wait for this, there are over 1,200 shops from Armani to Zara!! Don't think you'll go hungry either, you may need to plan in advance which restaurant you want to dine at… there are 150 of them. Told you Dubai Mall is different!
But it doesn't end there, drop the wife off at the shops and take the kids to the indoor theme park, ice rink or Dubai Aquarium and Underwater Zoo. Meet back at the indoor waterfall before catching the amazing dancing waters of The Dubai Fountain.
Desert Adventure
Just a short drive away, experience something special in the desert. This is a trip not to be missed as you are whisked away and go off road in a 4×4 desert adventure. Not for the faint-hearted, you will feel the rush as you dash down the drifting sand. Keep up the pace and sand board down the dunes, take a camel ride and have a henna tattoo for lasting memories. Settle down to eat in a traditional Bedouin as you watch the beautiful belly dancers under the stars.
Dancing drops
Wonderful water waits for you here. Be amazed by the dancing waters set against a backdrop of the World's tallest building to iconic music of the world. Where else would you see the world's largest choreographed fountain? Only in Dubai! This is one of the most popular attractions in Dubai do get there early. Shows start at 6pm and carry on every half an hour until 11pm, or opt for an afternoon showing (1pm and 1.30pm) whilst you are shopping at Dubai Mall.
Dubai Parks and Resorts
Experience amazing at Dubai's newest attraction. With three theme parks and a waterpark perfect for little ones, Dubai Parks and Resorts will leave you wanting more.
Find out more
Take the plunge
Spend the day at Dubai's best water park. Are you brave enough to ride the record-breaking rides and slides? Dare you face the sharks and stingrays nose on? If that's got you breaking out in a hot sweat then the 700 metres of perfect private beach, reserved sun loungers and free Wifi have you covered. Whatever your style it's all possible at Aquaventure Waterpark.