The bay area is full of different attractions. Infamously known as the centre of the hippy movement in the 1960's San Francisco still enjoys a position as one of the most liberal cities in the United States, a disposition that still can be sensed as you tour around the city. Built on a bay San Fran's iconic Golden Gate Bridge and Alcatraz prison are the most well known attractions that are visited by throngs of tourists each year. There are more attractions that create the San Francisco mystique however. The top five sights that must be seen in San Francisco are:
Golden Gate Bridge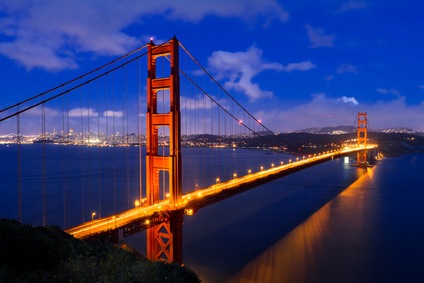 The Golden Gate Bridge is the iconic structure of San Francisco and perhaps even California. It's not just the amazing architecture and engineering involved in this 1.7 mile long art deco style bridge, but also the majestic views surrounding it in each direction. From the bridge people can gaze over San Francisco or look to the awesome size and expanse of the Pacific Ocean into yonder. Post cards of San Francisco most commonly have this bridge on them for a reason – it must be seen in person and walked across.
Alcatraz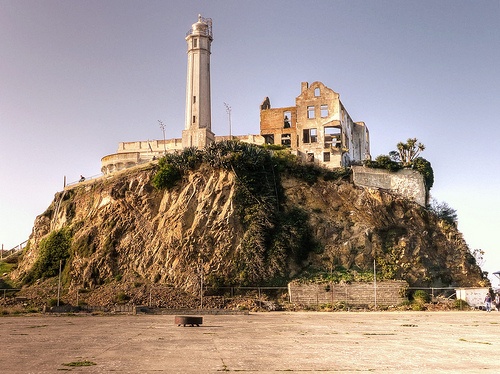 "The Rock" was once America's most notorious prison housing the likes of Al Capone and machine gun Kelly. Decommissioned in 1963, after the Angling brothers daring escape the previous year, Alcatraz has become an iconic tourist destination. Go to Alcatraz and see for your self just how tough the inmates had it… there weren't that many luxuries inside this prison. Think you could have escaped? Guided and audio tours are available that give visitors a better description of what life was like in the prison after the doors closed.
Golden Gate Park
Golden Gate Park was designed by architect Fredrick Law Olmstead – Olmstead also designed New York's central park. The park is filled with attractions ranging from museums, botanical gardens, and vast green space. Golden Gate Park is also a 1,017 acre sanctuary for nature that stretches from Haight Ashbury all the way down to the Pacific Ocean. Not just an enclave for nature there are also numerous recreational facilities available including meadows, lakes, gardens, tennis courts, bike paths, and even a golf course.
Chinatown
Chinatown in San Francisco is the largest Chinese community on the West Coast. Chinatown can best be described as organized chaos with people everywhere in a skirmish of fish vendors, tea houses, Asian restaurants, herb shops and Buddhist temples all within arms reach flanking the streets. Some of China Town's better known streets include Grant Street, which caters to the tourist trade with varied souvenir shops, and Stockton Street which is a hub of activity with food markets and family owned shops and businesses.
Lombard Street
If you see video of San Francisco without fail you will see images of its iconic street: Lombard Street. Twisting side to side like a roller coaster or a trip down the Italian coastline, Lombard Street is a place to come to take your San Fran picture.  This, the steepest street in San Francisco, is located between Hyde and Leavenworth.  Perhaps if you're lucky that day long boarders will be trying to ride down its perilous curves.
For the latest deals on last minute flights to San Francisco use the links below.
London Heathrow to San Francisco
London Gatwick to San Francisco
Manchester to San Francisco
Birmingham to San Francisco
Newcastle to San Francisco
Edinburgh to San Francisco
Glasgow to San Francisco