Hotels have long offered amenities we've all come to expect like wi-fi and a full breakfast menu, but these days they're stepping it up a notch to woo travellers looking for more when it comes to accommodations. These days travellers see their hotel stays as a bigger part of their holiday or business trips. Where they stay is just as important as everything else on their travel agenda. Hotels world-wide have heeded the call for more personalised services to impress their guests and to keep them coming back for more.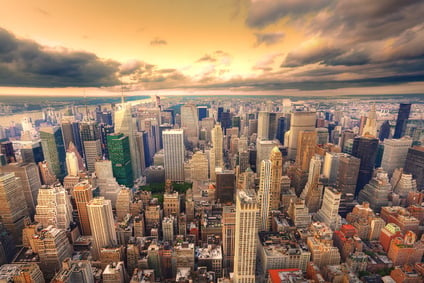 Benjamin Hotel, New York
If you're accustomed to sleeping with a fan whirring while you sleep, you may be distressed at the notion that that familiar white noise you're accustomed to will be missing from your hotel stay, thus preventing you from enjoying a restful sleep. If you plan to stay at the Benjamin Hotel, your worries will be alleviated with your very own Sleep Concierge who can provide you with a white noise machine to lull you to sleep. If you miss your special pillow back home, never fear. With twelve pillow choices, from buckwheat to water-filled, you'll sleep like a baby. If that's still not enough to relax you, your Sleep Concierge can set you up with a sleep-inducing massage and even a special bedtime snack.
Hard Rock Hotel, Chicago
Maybe you need to strum a few tunes to relax you or you're a budding rock star. If so, you'll delight in the fact that you can rent a genuine Gibson guitar and will be treated to ten free downloads from iTunes. You won't have to worry about keeping other guests up as many who frequent this hotel are famous musicians who keep the music going during their stay. The hotel also provides guitar lessons, so you just might learn a thing or two while you're here. The Hard Rock Hotel also offers bike, skate, and rollerblade rentals. Maybe you can learn to play guitar and rollerblade at the same time? Maybe not…
Four Seasons Resort Nevis, West Indies
Imagine adopting your own endangered sea turtle and watching its progress through a satellite transmitter that is used for research purposes. Here kids who participate in the Sea Turtle Education Day have the unique option to donate to conservation efforts by "adopting" a sea turtle, then monitoring its migratory pattern via the internet while at the hotel and later when they return home. Your children will have the opportunity to learn all about these wonderful creatures through various activities and will receive a personalized adoption certificate and a picture of the turtle they've adopted.
Keswick Hall, Virginia
If you're a new mum and need a relaxing getaway, or if you just have to travel with your new bundle of joy, Keswick Hall in Virginia can help make your stay a breeze with your very own Baby Butler. Yes, your little one will get his first taste of the good life with his own doting butler who will provide such services as warming bottles and adding a rocking chair and personalised crib in the room. If you're really frazzled, the Baby Butler will even rock the baby to sleep while you soak in a nice bubble bath. Wouldn't it be nice to bring the Baby Butler with you everywhere you go? And if you're wondering, yes, the Baby Butler even changes nappies.
With so many hotels vying for your patronage, more and more services are being provided that go beyond the norm. Whatever your fancy, many hotels will fall over themselves to offer you those quirky amenities to keep you coming back.
Check out our North America page for more details about flights to the USA.