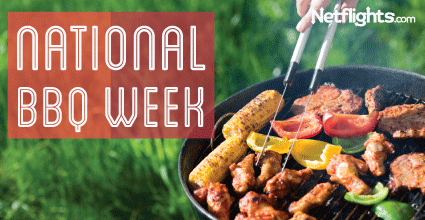 Summer's on its way which means one thing – BBQ season is coming. While most of us are content with throwing a few sausages on the grill, there are a few places around the world that take things to the next level and elevate the BBQ to an art form. To celebrate this year's National BBQ Week – held from 30th May to 5th June – here are five of the best destinations to visit for a BBQ vacation.
BBQ has a long tradition in Texas and each part of the state has its own different grilling style, making it perfect for a BBQ-themed road trip. In central Texas their beef brisket is dry rubbed with spices and cooked long and slow over a wood fire. In the east it's smoked over hickory wood and served with a thick tomato sauce, and in the west it's seared over direct heat. Southern Texas take influences from Mexico with a traditional dish called barbacoa, a slow-cooked cow's head that's buried underground with hot coals.
An Argentine asado makes the most of the quality beef from the grasslands around Buenos Aires. Meats are slow-cooked on a grill or fire pit that's had the embers brushed out for a gentle, smokeless heat. First up are the faster-cooking sausages and offal like mollejas (sweetbreads) and morcilla (blood sausages). Then comes the slower-cooking steaks and ribs as well as young goat and chicken. The only garnish is salt and it's served with bread and mixed salad along with plenty of bottles of local Malbec.
Ubud, Bali
Made famous by the book Eat, Pray, Love, the city of Ubud in central Bali is also the home to one of the island's most renowned dishes – Babi guling, or roast suckling pig. A whole pig is stuffed and infused with a spicy mix of chilli, lemongrass, garlic, ginger, galangal and turmeric before being slowly spit-roasted over an open courtyard fire pit. Once ready, the spice-scented tender meat is served with shards of thin crispy skin, a blood sausage and an accompaniment of steamed rice and spicy bean salad.
Italy might be better known for pizza and pasta but in Florence, the culinary star of the show is definitely the bistecca alla fiorentina (or Florentine steak). The name bistecca comes from the English 'beef-steak' and the meat comes from the Chianina cow, an ancient Tuscan breed that's also the world's largest. 1.5–2kg T-bone steaks are cooked over hot charcoal and kept as close to the flames as possible to sear the steak and keep the juices inside. The finished steak is brown outside and rare inside, and comes served with a drizzle of olive oil.
A South African braai is a social ritual that's held anywhere, anytime and for any occasion. The name comes from the Afrikaans braaivleis, meaning 'roasted meat'. It's traditionally grilled on a 40-gallon steel oil drum cut in half with a mesh grill over a sizzling wood or charcoal fire. Meats like beef, lamb chops, chicken and boerewors (farmers' sausages) are flavoured with cloves, coriander seeds, pepper and nutmeg. You'll also find fish and lobster on the coast that are all served with a selection of salads and pap, a slow-cooked maize porridge.