So you've had a few good days in Tampa, seen the sights, like Busch Gardens and the Florida aquarium, and now its time to venture out a little for a day trip. In an area as geographically packed as central Florida there are plenty of options to get in a car and venture forth to find some enjoyment nearby to Tampa.  Suggestions for five different day trips you could take, all within 100 miles of Tampa, include.
The Salvador Dalí Museum
Set in St Petersburg Florida the Salvador Dali Museum is the home to the world's most comprehensive permanent collection of the renowned Spanish artist's work. Dali was the forerunner of surrealistic painting and even if you are not an all out art lover his work will certainly create a reaction.  Famous for painting real world objects and people into dream like hallucinatory distortions Dali's exhibit has become one of the most visited tourist sites in Florida.
Everglades City Florida
Everglades City makes an ideal entrance for which to explore Florida's famous Everglades and the near 10,000 minute islands that make them up.  Seeing the Everglades is a crucial aspect of any trip into Florida and there are many tours that are arranged from Everglades City. In this step away from Tampa you can have the opportunity to see the varied animal and plant life that makes the everglades famous, you may even see an alligator. While in Everglade city also check out the historic town hall and court house, which are both located on Main Street.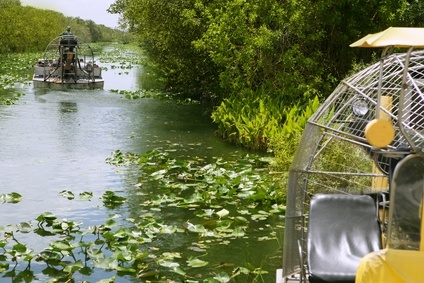 Bradenton
Shaw Point near Bradenton was actually discovered by Hernando De Soto – the first European who discovered Florida – in 1539. This small Florida city is filled with historical and contemporary culture and has great access to a variety of varied beaches. The down town of Bradenton is a delightful expose on Florida living with restaurants, shops and museums all flanking one another. Everything is within walking distance. Check out Bradenton's Village of the Arts that has numerous artists working inside of their homes and is considered one of the best artistic communes in the United States.
Naples
Naples is definitely a gem of southern Florida packing loads of culture into its city borders. The city is filled with art and car shows during the summer and also has wonderful gastronomic offerings for your lunch away from Tampa. The cultural hub of the city is Cambier Park which puts on free plays and films weekly and has the Von Liebig Art Center, complete with its varied art installations, in its North West corner.  Not just a location of the arts be sure to check out Naples world class beaches too for some fun in the sun.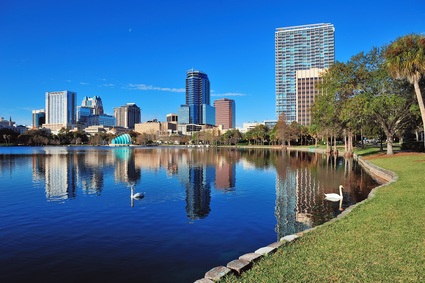 Orlando
Less than a 100 Miles away a jaunt down to Orlando leaving early can offered you the chance to check out Disney World and Universal Studios. It's actually not uncommon for people intending to go to Orlando to fly in via Tampa so be sure to use your proximity to visit this great world class city too.
For the latest deals on flights to Tampa use the links below.
London Heathrow to Tampa
London Gatwick to Tampa
Manchester to Tampa
Birmingham to Tampa
Newcastle to Tampa
Edinburgh to Tampa
Glasgow to Tampa