Valentines is coming up any day now, so we felt it was our civic duty to have a rummage and find some of the steamiest rooms and resorts around – from the Shag Suite at Virgin Hotels Las Vegas to a giant champagne glass bathtub in the Poconos and all the way to playrooms, Kama Sutra Palaces, and more.
Happy reading!
Virgin Hotels have got properties right across the USA, from the Big Apple to the Big Easy and right on to Vegas, baby! We love 'em because they're really big on fun and are defo the kinda secret that won't be staying in Vegas when you write home and tell every man and his dog about it. Especially if you happen to be staying in the Shag Suite.
Yep, you heard right. Virgin Hotels Las Vegas is home to the sprawling space known affectionately as the, er, Shag Suite. It's got three bedrooms, two bathrooms (one with a free-standing bathtub that's defo roomy enough for two), a living space, and a billiards room with a bar – because what's a suite without a billiards room?
The decor is what you'd expect from something called the Shag Suite: lots of deep, rich colours, abstract patterns, and some kitschy neon artwork thrown in to boot! Oh, and a big fat bed, of course! We told you they were big on fun.
Whilst Virgin Hotels Las Vegas is the proud owner of the only Shag Suite in the Virgin Hotels empire, several of their other properties have Shag Rooms – part bar, part lounge, they're described as 'intimate and sexy' spaces, used for hosting social events and for other, more… private gatherings.
Temptation Resort, Cancun
Virgin Hotels might have the Shag Suite and the intimate Shag Room bar and lounge, but Temptation takes steamy to the next level. The whole resort, smack bang on a white sand beach in Cancun, is designed around the idea that it's 'The Playground for Grown Ups' – and is strictly 21+ only! Every stay is All Inclusive here because who's got time to nip to the local corner shop for a Fanta Lemon when you could be getting up to… other… things?
Inspired by the long lines and soft curves that mimic the "natural beauty and sensuality" of the human body, Temptation claims to be set on the "most provocative and open-minded beach in the Caribbean". And, boy, are they open-minded! Take the Sexy Pool, for one. The resort's main pool (or maybe we should call it a playground?) is all about losing your inhibitions and where the dress code is strictly topless-optional. Oh, and it also has a massive outline of a naked woman on the base of it, so there's that.
It underwent a major refurb a few years ago, so you can expect loads of super bright colours, abstract patterns, and reflective surfaces here, where there's more than a bit of a Love Island villa vibe. The Plush Jacuzzi Ocean View room is "inspired by the body," the "attractions between humans", and their "sensual connectivity." And there's a great big jacuzzi too, obvs.
There's that gorgeous Caribbean sun during the day, and then come night you can get involved in all sorts of themed events, like the Hearty Party, Party Gras, and the Sunset to Sunrise Party Crawl.
Desire Riviera Maya Resort, Cancun
There's more than meets the eye when it comes to the Desire Resort, also in Cancun. Located along the coastline of Puerto Morelos, it's pretty prim and proper on the surface, looking no different than your usual beach resort in Mexico. But under the sheets? It's a lot more raunchier than you'd think! Like the Temptation resort, this is also defo strictly adults-only. If Temptation is a little bit saucy, then Desire is downright naughty. Like, NSFW naughty. You've been warned.
It's all about the clothing-optional concept here, where meeting new couples is the order of the day. Think: playrooms, fantasies coming to life, and the utmost discretion from staff. There's 'sexy pool parties', au naturel areas, and cable TV (with 2 rather special channels, if you catch our drift, thrown in for free – lucky you!)
Cove Haven Resort, Poconos
This place is a right throwback – think heart-shaped bathtubs and kitschy decor galore. A honeymoon destination in the Pocono Mountains since the 60s, it's practically part of the Pennsylvania furniture now. Expect lots of mirrored ceilings, mirrored walls, mirrored…everything. Most rooms have those heart-shaped tubs (the resort's founder actually invented them – the more you know!), but if you want something a little extra, you can book the Fantasy Apple room, which comes with all the usual suspects but then throws in a circular glass floor in the centre of the room, overlooking the whirlpool below!
But the pièce de résistance? That's defo the Champagne Tower Suite, which comes with an actual 7-foot champagne glass shaped whirlpool bathtub. Nope, we're not pulling your leg.
The Hedonism II resort in sunny Jamaica is a bit like Desire over in Cancun, in that it keeps its cards close to the chest – on the surface, at least! But just like Desire, this place has way more than meets the eye. Hedonism – or Hedo to those who come back year after year – is actually a pretty iconic Jamaican landmark. It's "the sexiest place in the world where you can be wicked for a week", apparently.
The place "where almost anything goes", returning guests to Hedo are known as Repeat Offenders and can enjoy either the Prude side (where nudity is optional for those who are a bit more shy) or the Nude side, where the rule is you have to be absolutely starkers. Yep, where Temptation is topless-optional, Hedonism is 100% clothing optional. Although, they do insist you pop something on when in the restaurants, which we think is only fair.
With places like the Happening Hut, Kama Sutra Palace, and the – ahem – Romping Shop (if you've seen Fifty Shades of Grey, we'll let you imagine the rest), this place is hella steamy.
Have we got you itching for a romantic jaunt? You can book all these and more by popping on over to Netflights.com or giving our travel pros a bell on 020 3813 7327.
Have fun, lovebirds.

St Paddy's Day has only gone and come around again! So we've done the civic duty of rounding up a…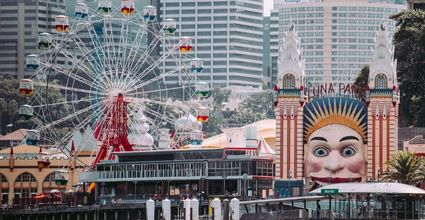 Sydney is the long haul of long haul - so you better make the most of your time over there!…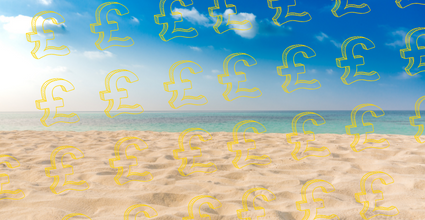 We've rounded up some of the best places to visit where your good old British pound will travel further -…