Mauritius has become a well-known destination for rest and relaxation over the years. Filled with white sand beaches, a tropical backdrop and surrounded by clear blue waters, it's easy to see why.
Being the holiday location of choice for a number of famous faces like Prince Harry, Cheryl Cole and Kylie Minogue, Mauritius has since become a highly sought after destination. But rather than just relaxation, have you considered the island for its other highlights?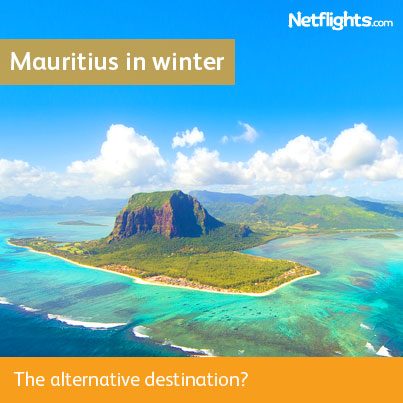 Winter in Mauritius
The thing with Mauritius and the UK is we work in a world of opposites, so our winter is their summer and vice versa. Therefore the Mauritian summer runs November to April and the winter occurs from May to October, so the obvious thing to do would be to visit during our winter, for a bit of Christmas sun. But hold on. Why not give it a try in their winter, or our summer?
The one thing about the Mauritian summer is it's also their wet season, therefore rain will fall sporadically, and the weather will be extremely hot, so it's still perfect for relaxing and catching a tan (but can be quite stifling if you want to get out and explore). However, the island tends to have a climate that's beautiful in both seasons, admittedly not as hot in winter but still hot enough to catch a tan. If you go out of season, there's also the chance it'll be quieter, offering up the island tranquillity you could be after.
During the winter months, the west coast of the island tends to be warmer. It's here you'll find an abundance of activities to enjoy, and amazing sights to see.
Activities
One thing about Mauritius that isn't always immediately obvious is that it's filled with a multitude of activities and adventures. With various operators around, you can take part in a number of different kinds of tours including dolphin watching, catamaran excursions and island tours.
Vertical World is a great way to get the adrenaline pumping after you've had a day or two of relaxing, and because the winter isn't as hot you won't need to worry. This vertical adventure is a half day rock climbing extravaganza on the stunning Belle Vue cliffs, where the La Pointe aux Caves are situated. It's both beautiful and exhilarating at the same time.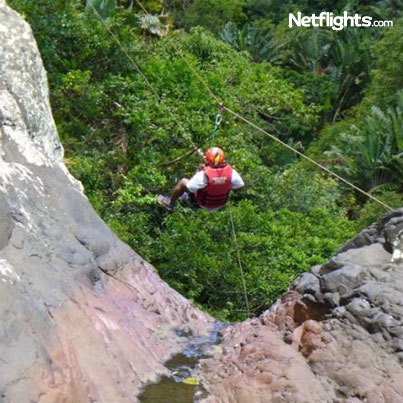 Tucked away in the forest within the La Vallee des Couleurs nature park, you'll find this fun filled adventure park, offering up hours of fun for all ages. With a whole range of outdoor activities to enjoy, from zip-lines to suspension bridges, canyonning and hiking, you can live like a real life action man whilst taking in some fabulous views.
Sights
The spectacular views of the beaches and oceans may dominate your vision for the majority of your vacation. But if you look a little closer you'll realise there's so much more to Mauritius than sea and sand.
Just a short distance from the stunning coastal views of Flic en Flac you'll find the equally as impressive Casela Nature and Leisure Park. Aside from being a zoo (comprising of a diverse range of animals from tropical birds to tortoises) there's beautiful surroundings to capture on camera, swimming pools hidden in canyons and even a 'walking with lions' experience.
Of course there are a few (an understatement) natural sights to behold too. One of the most beautiful is the Chamarel Waterfall, which has a 95 metre single drop. You can see this natural wonder from many viewpoints, one of the best being right at the top, surrounded by colourful sands.
History may not be the first thing you think of when visiting this colourful island, but the landscape is filled with it. This can be seen in historical sites like the Martello Tower, which has been standing since the 1830s when Britain ruled the land, and Rhumerie de Chamarel. This is both a distillery and museum set amongst the hillsides, providing an educational experience as well as fantastic views.
These are only a few of the things you can see and do on this beautiful and diverse island. So when you're planning you holiday to Mauritius, make sure you get off the beach and make the most of this island's many possibilities.